Scroll bar
Tap and slide the Blue Thumb slider to scroll the vertical Orange Marker along the CTG trace.
Tap and slide the Grey coloured part of the scroll bar to scroll along the whole trace.
The vertical Orange Marker indicates at which point along the CTG trace is being shown on the Monitor screen.
In the screenshots below, you can what has already been shown on the Monitor screen compared to what is yet to be shown.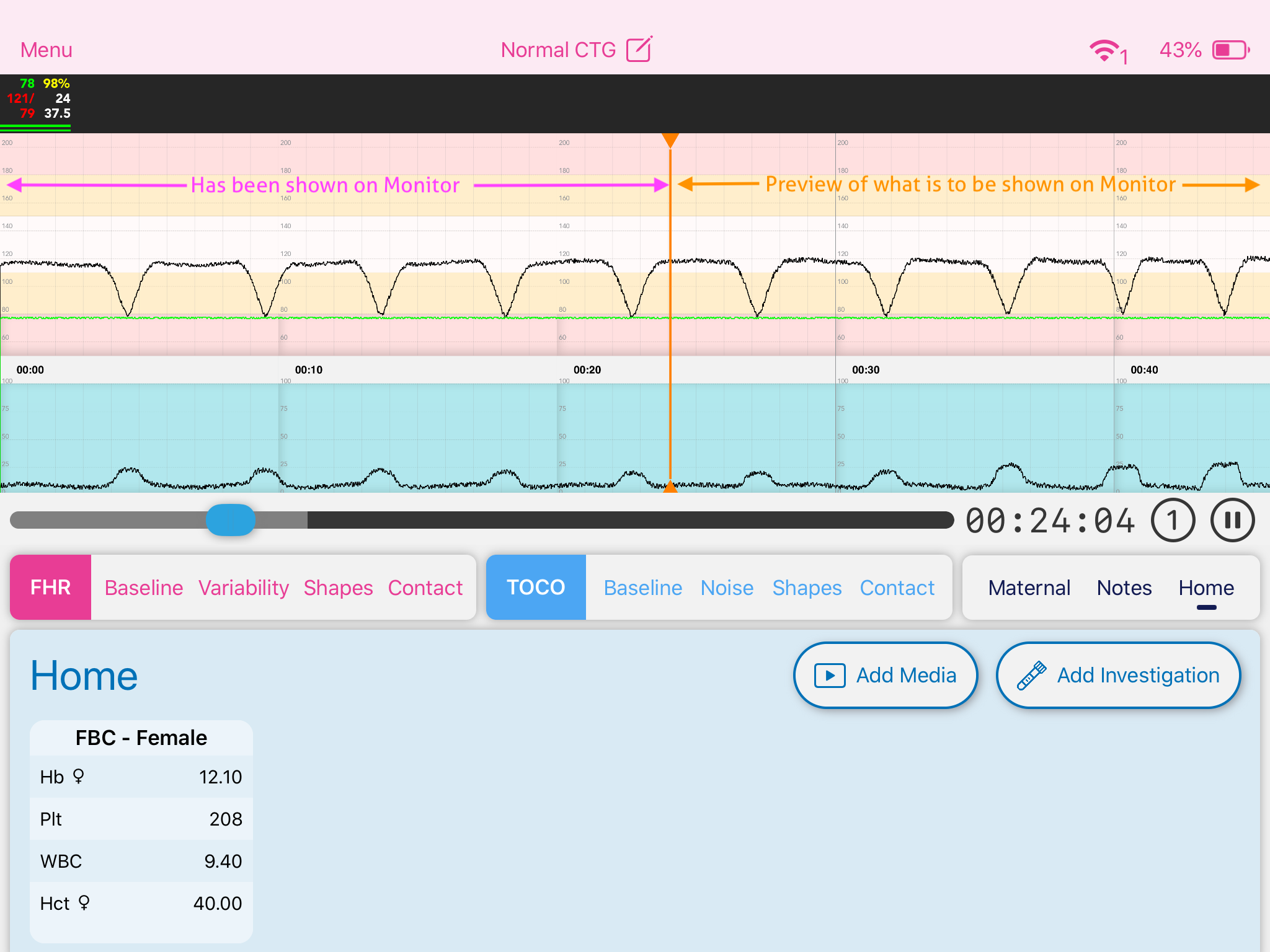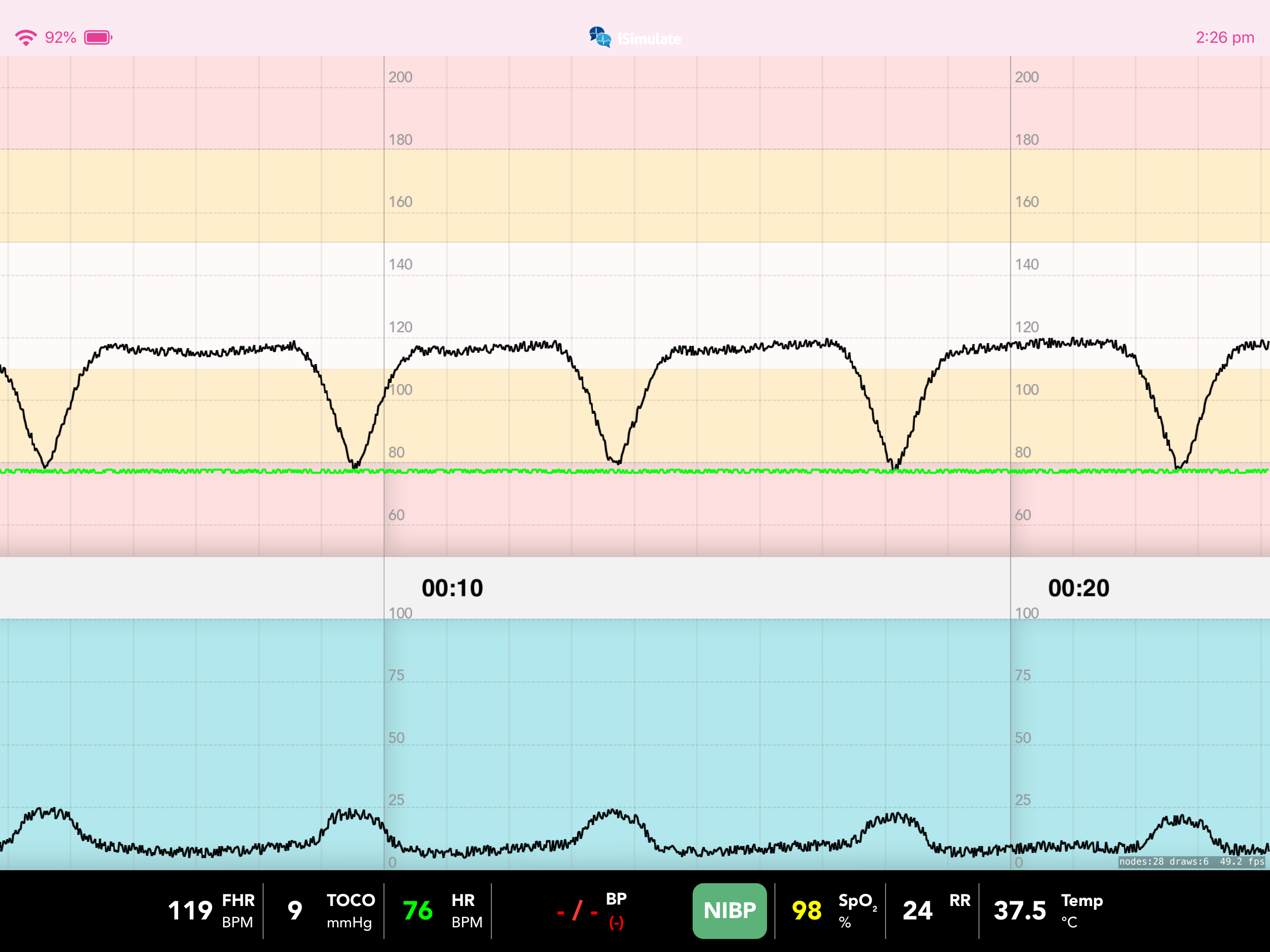 Elapsed time
This shows the Elapsed time on the CTG trace and corresponds to the Vertical Orange Marker.
Speed control
Tap on the number in the circle to reveal the speed control

A slide bar is revealed

Slide this bar to control the playback speed (up to 20x)

Note: At any speed greater than 1x, the audio of the Fetal Heart Rate on the Monitor screen will be automatically muted.
Play button
Tap on the play button to Play or Pause the playback of the CTG trace on the Monitor screen.