There are many specific settings which can be customised for a bespoke REALITi experience.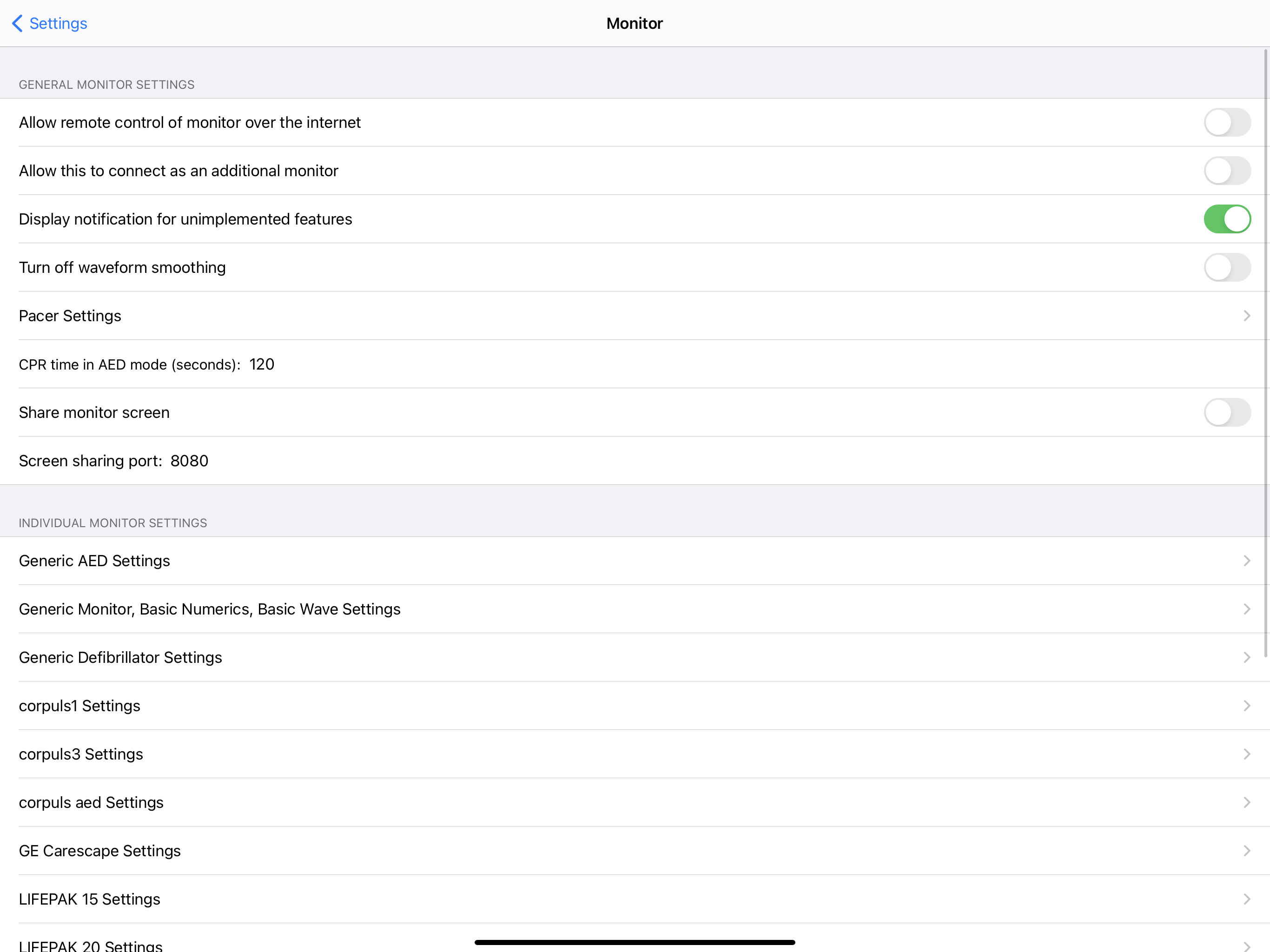 General Monitor Settings
This is an additional module which needs to be enabled (please contact iSimulate).
Once enabled, it allows remote control fo the monitor iPad over the internet by the Control iPad.
See Overview of Remote Control and Using Remote Control
You can add a second monitor screen to a main monitor, both controlled by the single Control iPad. This is useful in scenarios where a separate monitor and defibrillator is needed.
When enabled, after Staging is selected, a 'Connect as Additional Monitor' option appears. Tap on this to link to the main Monitor iPad.
More details about this feature can be found here.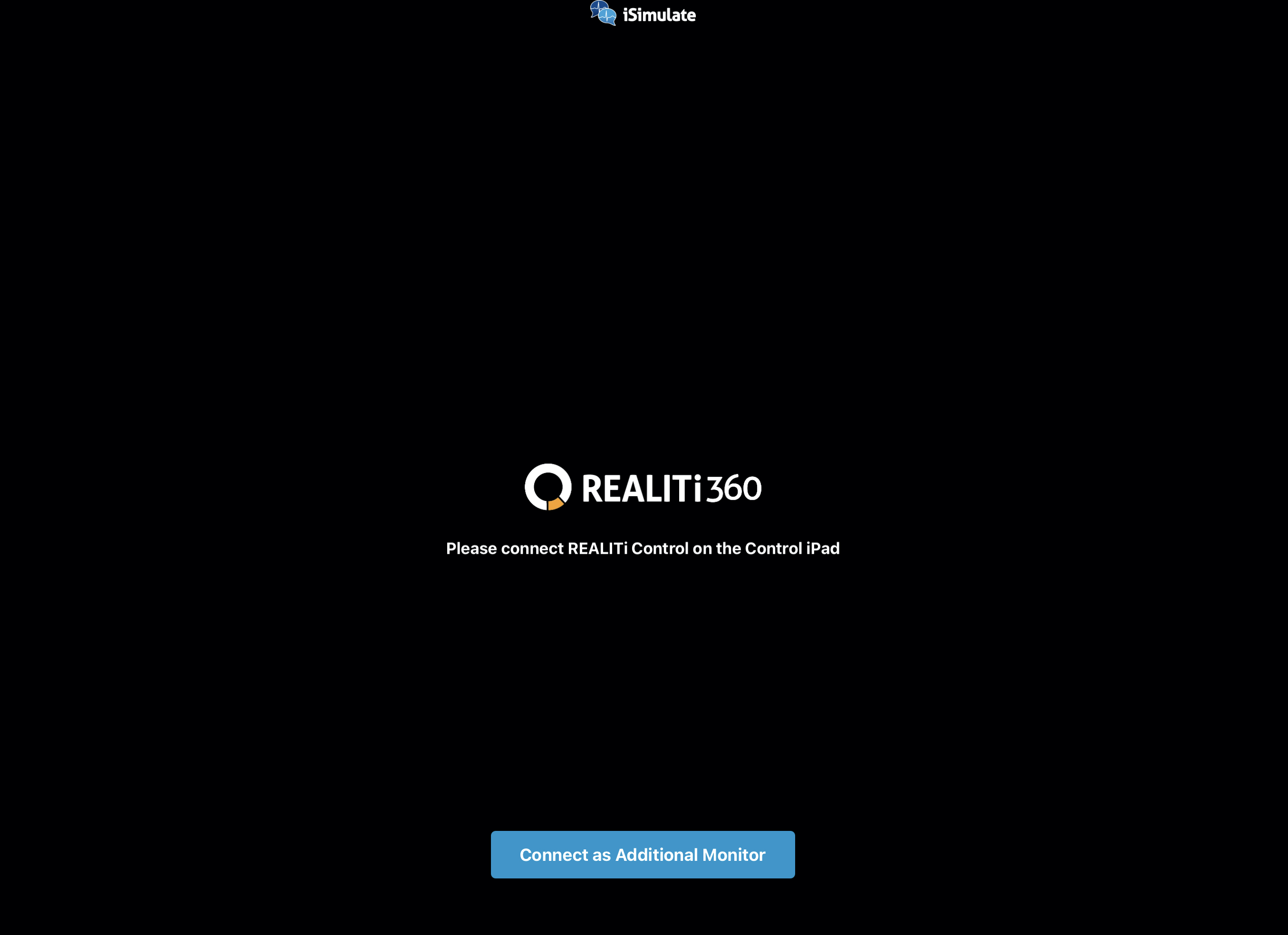 Display notification for unimplemented features.
If a function of a real device is not implemented in REALITi, then a pop up notification can be enabled to advise.

Turn off waveform smoothing
Due to the high quality iPad screen, the ECG waveforms displayed can look hyper-realistic. If 'Turn off waveform smoothing' is selected, the waveforms can be made to look more like the ones displayed on a real device.
Waveform smoothing on


Waveform smoothing off


Pacer Settings
Remember Last rate: Saves the last Rate set on the pacer
Remember Last Output: Saves the last Output set on a pacer
Default Rate (ppm): 70
Tap on the number to change the default rate

Default Output (mA): 0
Tap on the number to change the default output
CPR time in AED mode (seconds): 120

Tap on the number to change the CPR cycle time on the AED.
The default is 120 seconds but this may be different for different institutions
Share Monitor Screen
If this is selected, an extra Screen Sharing menu will appear when the monitor screen is swiped in from the right.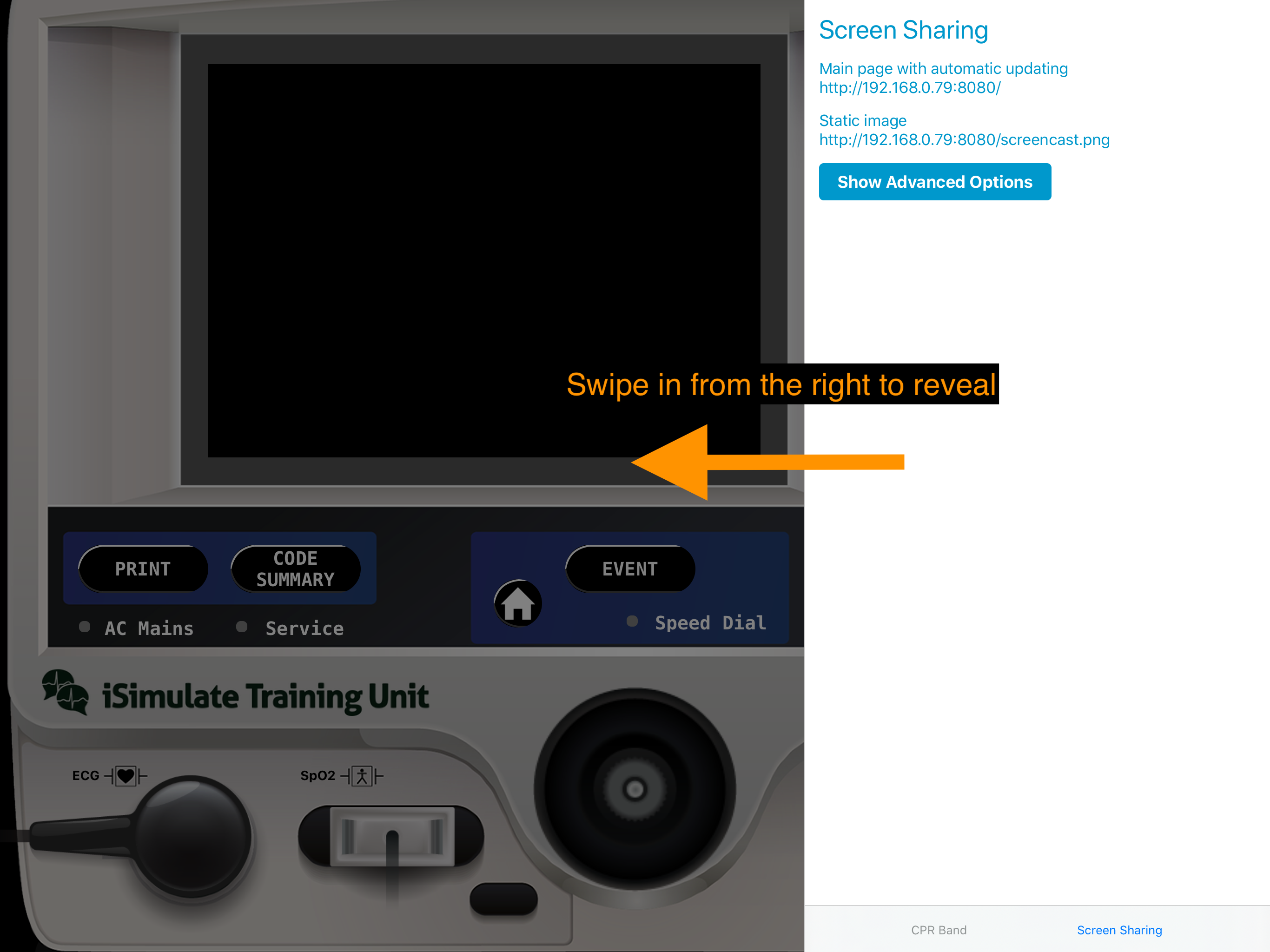 Advanced options can also be shown
This has multiple uses, including live screen sharing of the monitor screen via wifi to a browser on a device.
Data is also transmitted via json format.
Screen sharing port: 8080
The default screen sharing port is 8080 but can be changed by tapping on the numeric.
Individual Monitor Settings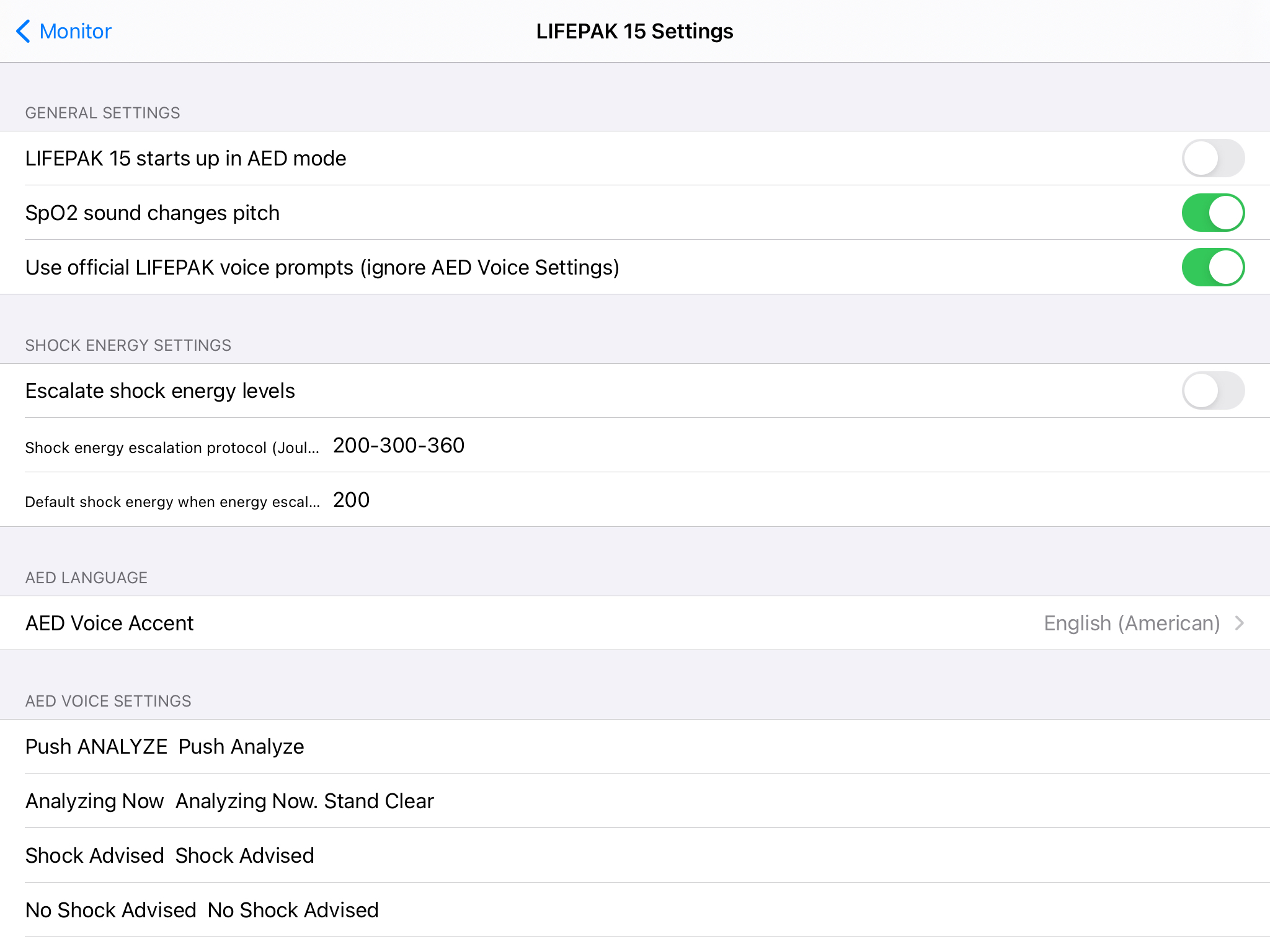 Each specific monitor or defibrillator screen in REALITi has a number of configurable settings.
These settings will vary according to the device itself.
Examples of settings in this section include:
SpO2 sound changes pitch on/off
AED voice accent
AED voice settings (this utilises text-to-voice technology so you can type in what you want the device to say)
Start up in a particular mode such as AED, Pacer, etc
Manual defibrillator starts in Sync mode
Automated NIBP on/off