REALITi has many settings which can be optimised for different types of scenario teaching.
We recommend you use the Control iPad when using the Settings.
Settings can be accessed via the Setting button on the REALITi home screen or via the main iPad Settings and scrolling down to REALITi.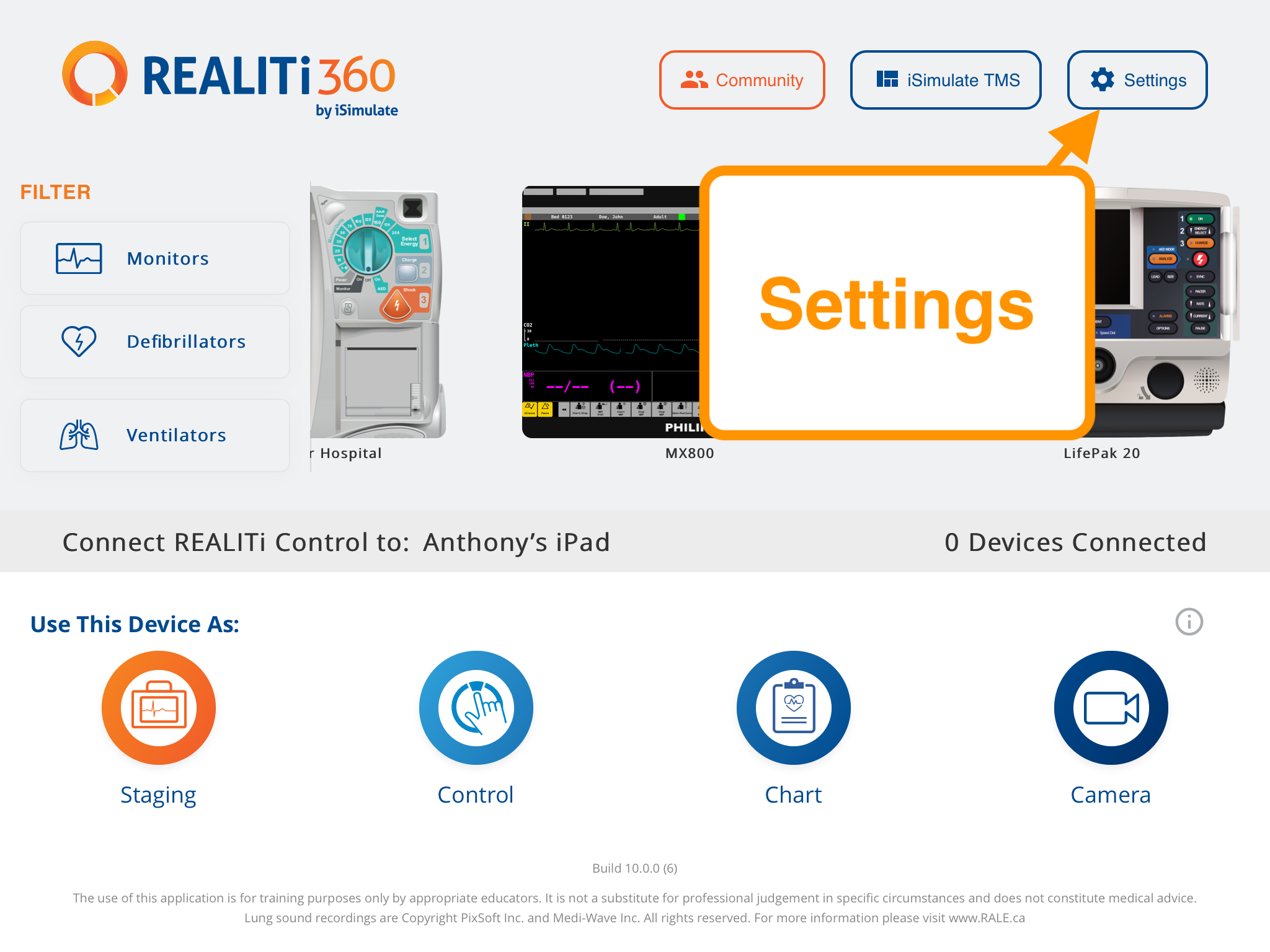 In the Settings menu there are various options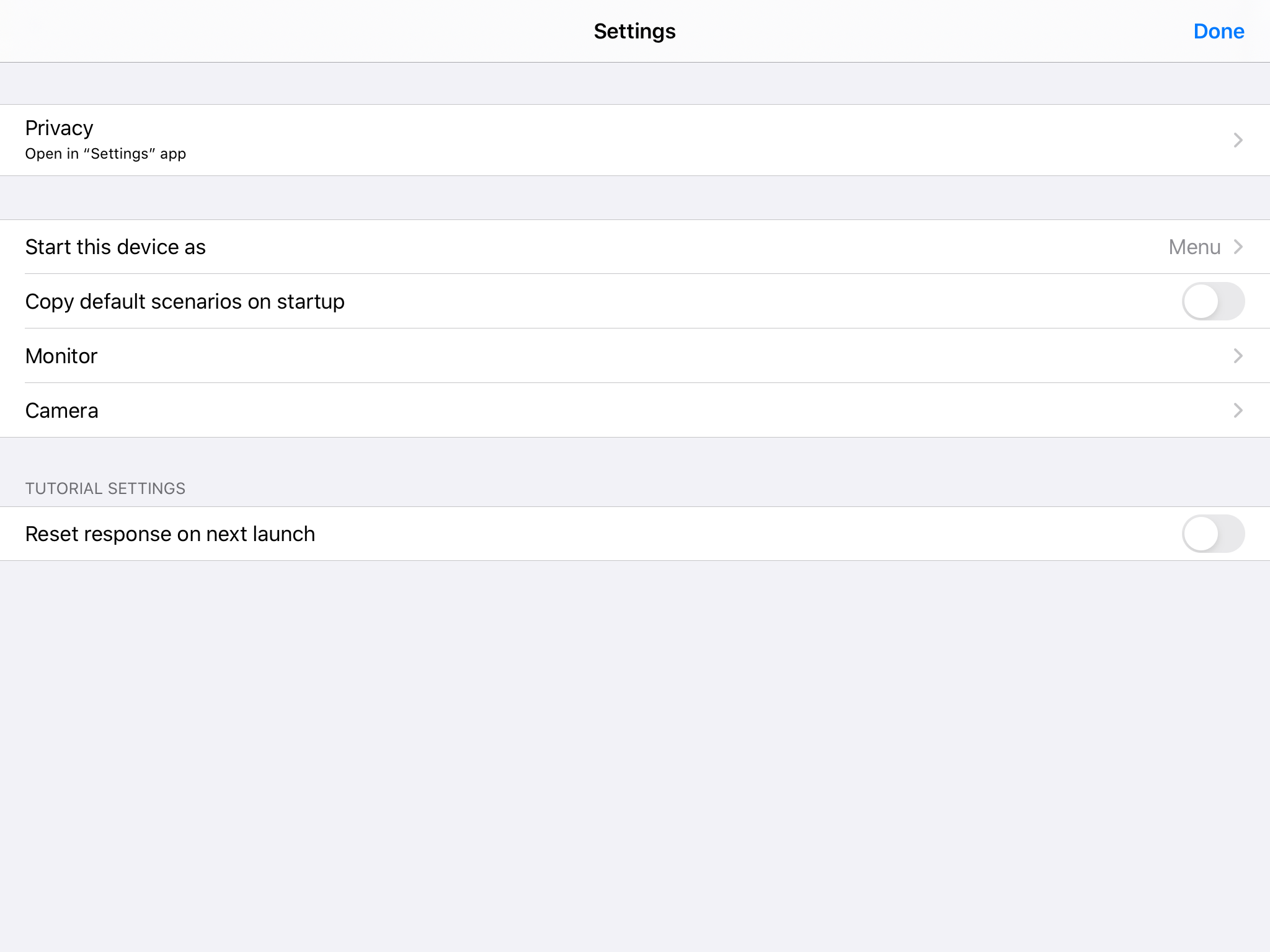 Start this device as
This allows you to bypass the Menu screen and open REALITi directly into Monitor, Control, Chart or Camera Mode.
Copy default scenarios on startup
Monitor
This opens up a multilevel menu system
See Monitor Settings
Camera
This opens up 2 options
Video Capture Quality
The default is Medium but High and Low quality options can be set here
Camera Waveform Visibility
This takes the waveforms shown on the camera from the Monitor screen or from the Control screen
Tutorial Settings
You can set this to show the tutorial start guide on launch every time.