You can add an additional screen to a main monitor, both controlled by the single Control iPad. This is useful in scenarios where a separate monitor, defibrillator or ventilator is needed.
To enable this feature on an additional iPad:
Open REALITi
Choose Settings
Choose Monitor
Enable 'Allow this to connect as an additional monitor'

The go back to Settings
Now tap on Done
Next, select Staging

Then tap on on the blue button Connect as Additional Monitor.
Choose the monitor you would like to connect to and tap on Connect.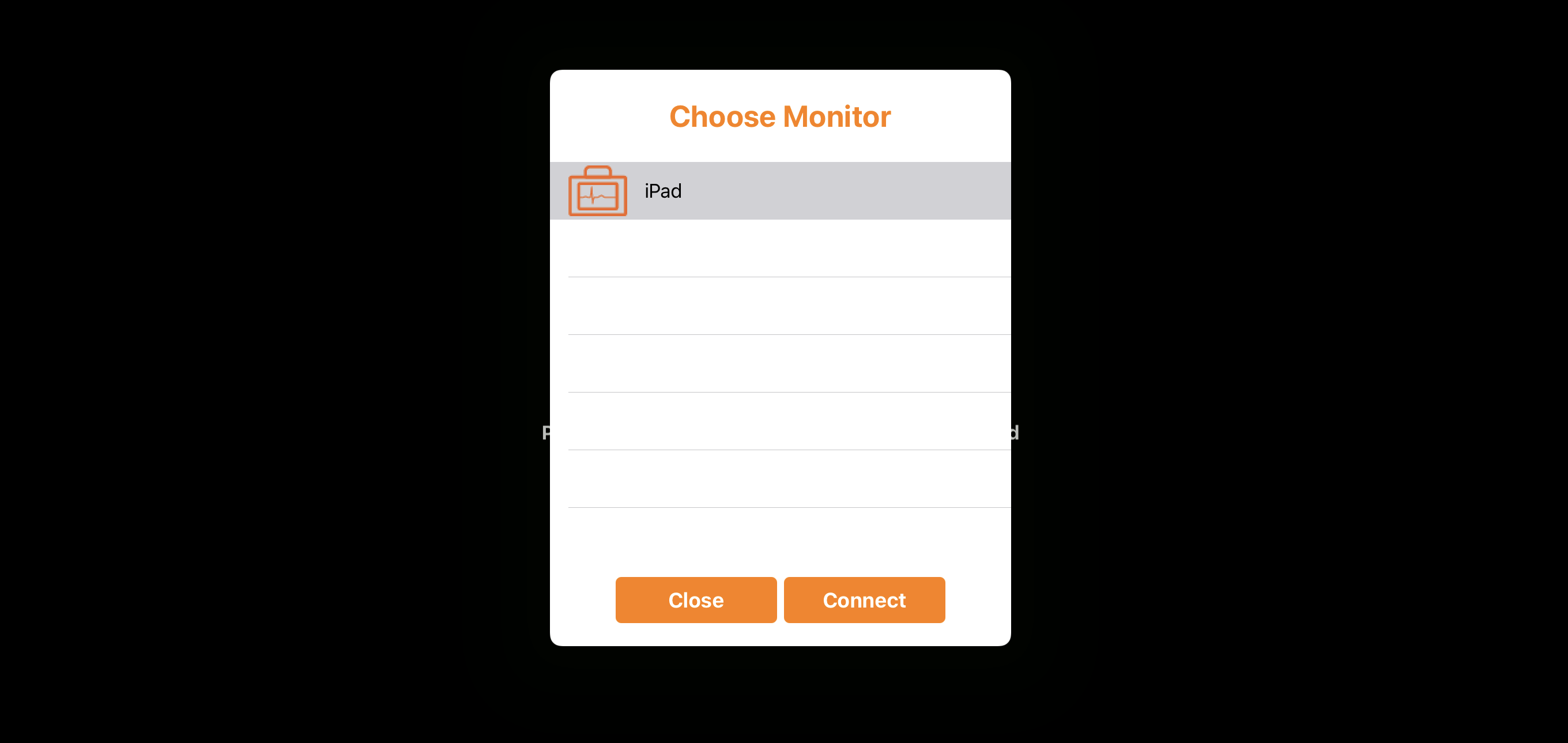 You will then need to Choose a Device to be the Additional Monitor.
You can scroll through the various devices available.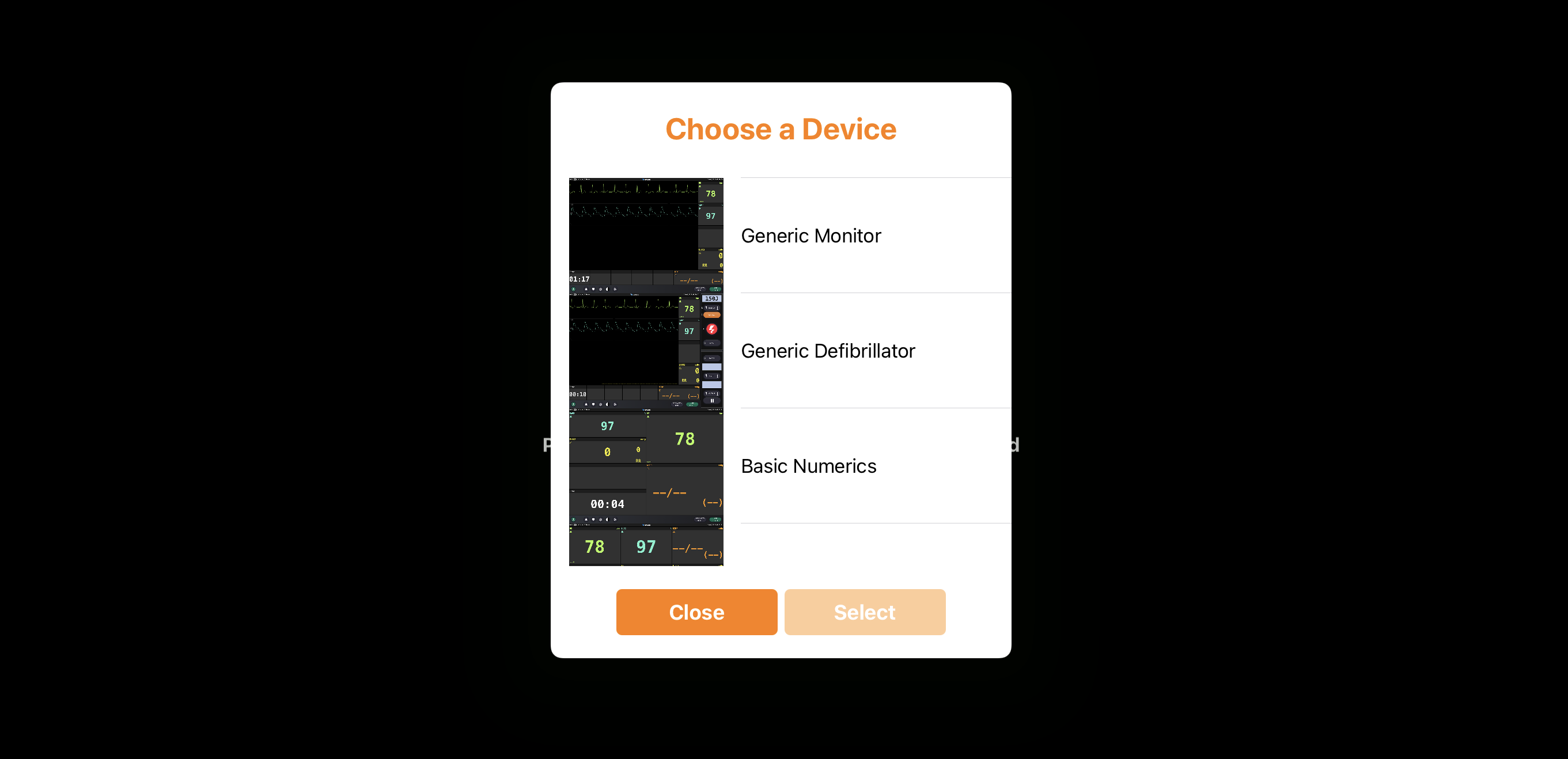 The choice will vary depending on what options you have with REALITi Go, Plus or Pro.
Choose a device and then tap on Select.