Using Sounds
The Sounds function allows the instructor to control the volume, alarm silence and heart rate beep on the Monitor iPad as well as generating additional sounds to enhance the simulation.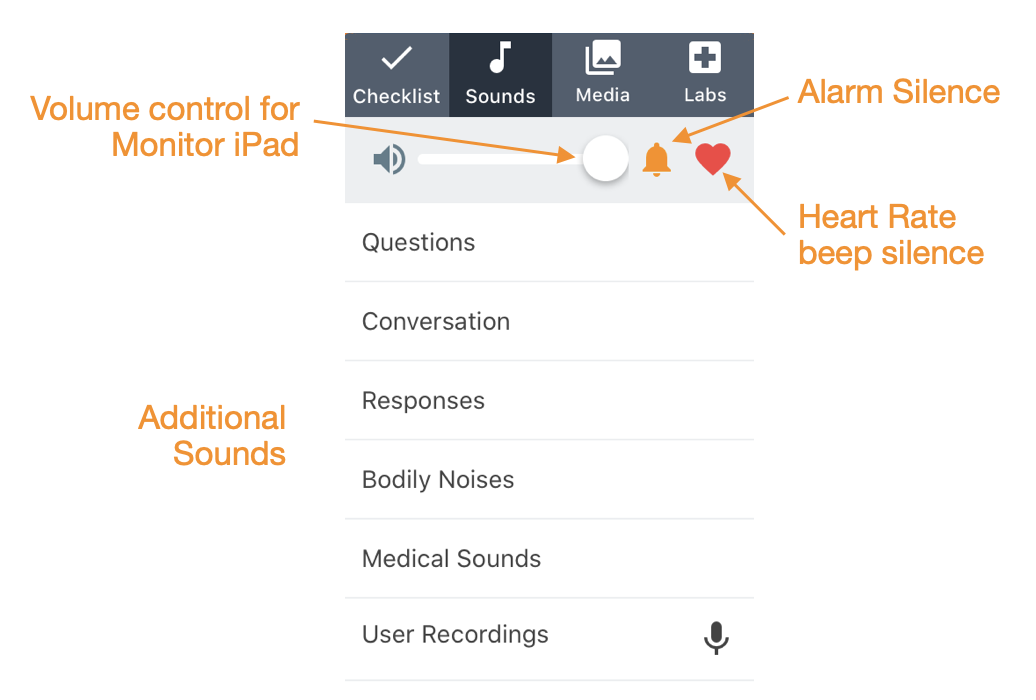 Volume Control - Adjust volume of Monitor iPad with slider
Alarm Silence - Tap to silence alarms on Monitor iPad
Heart Rate Beep Silence - Tap to silence the Heart Rate tone on the Monitor iPad

Additional Sounds
This is a library of sounds which are played through the speaker on the Control iPad.
To increase realism, connect a Bluetooth speaker to the Control iPad.
The sounds are categorised into Questions, Conversation, Responses, Bodily Noises and Medical Sounds.
In addition, you can record your own sounds with User Recordings
Sound Library
Tap on a category to open a sound library
Each Sound library is further split into Male, Female and Child Sounds.
Each Sound can be
Played once
Looped (played continuously)
Stopped
Bodily Noises
Medical Sounds
Bronchial
Crackles
Squawk
Tracheal
Wheezing
Bronchovesicular
Grunting
Stridor
Vesicular
User Recordings
You can add your own sounds with user recordings.
Tap on the microphone symbol to open the New Recording box.

Tap on the red circle record button when you are ready to record a new sound,
and tap on the grey square to stop.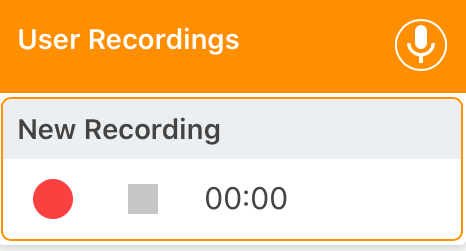 You can now name the new recording.