Events
Events are the way you can create, edit and run scenarios in REALITi.
A unique feature of REALITi is the ability to run a preset scenario while also being able to adjust parameters on the fly with the dial/slider controls.
You can also easily edit a scenario on-the-fly.
Selecting an event

Tap on an event box to activate it.
It turns light blue and automatically activates.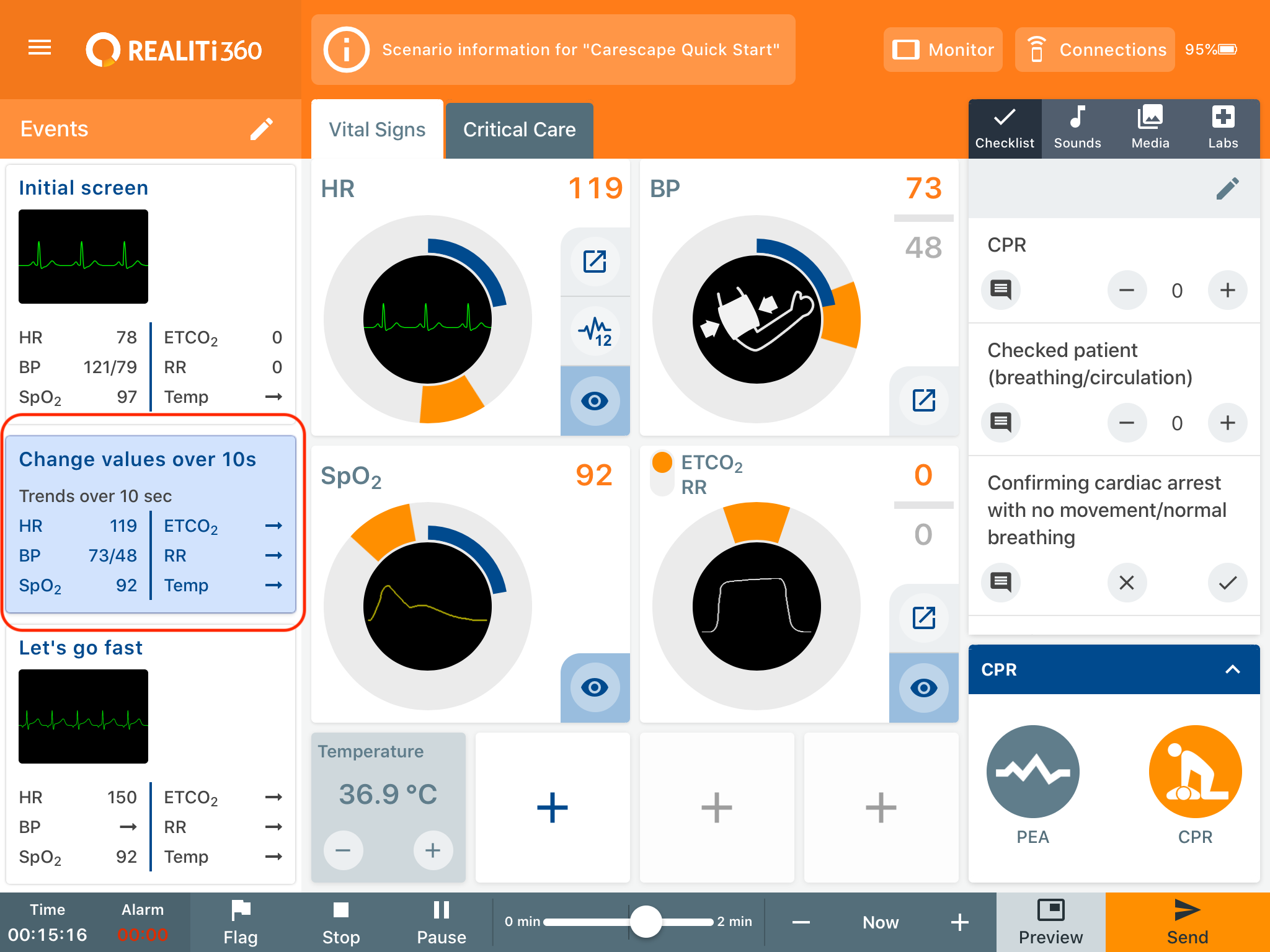 Editing Events
Tap on the pencil icon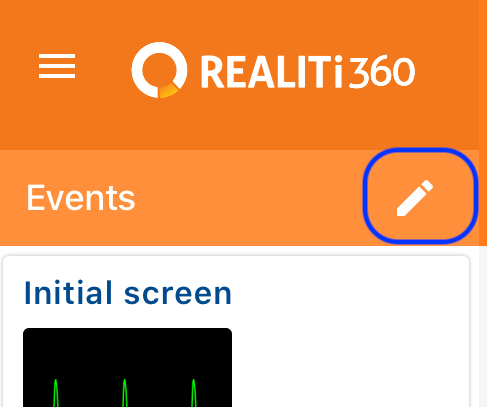 This makes every event box editable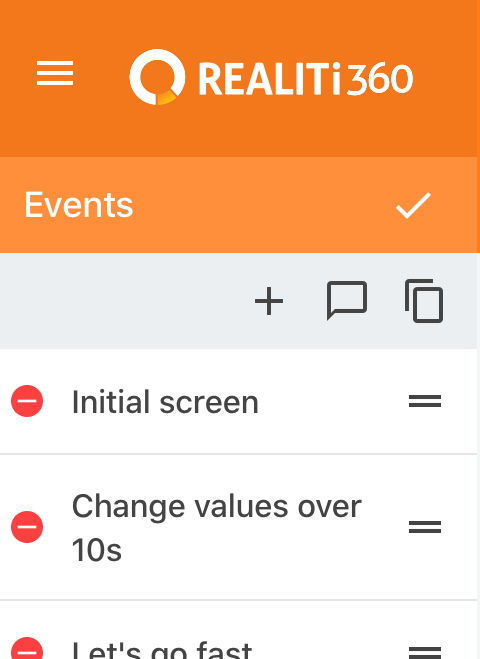 Now you can....
Add an event.

Add a text box

Duplicate an item

Reorder Events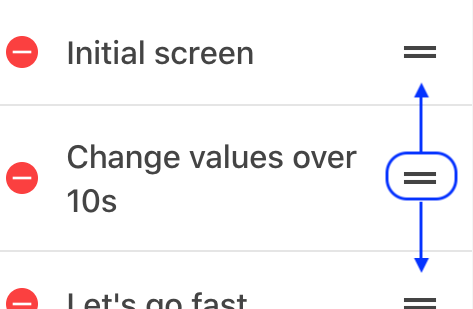 Editing an Event
When you select an Event, it opens up to reveal all of the parameters and controls associated with that event.
This allows you to:
Change Trend Time
Change Jump time
Enable Shock - jump to next event
Enable Disarm - jump to next event
Change Monitor screen
Alter parameters values, waveforms and show/hide status
Add Checklist, Sounds, Media and Investigations

For more information on how to use Events to create Scenarios, see Scenario Creation.......
Next Dials and Numerics