The Launchpad can be used to add multiple students to the same starting scenario for ease of use in classroom teaching.
Adding Students to Launchpad
Individual Student: Drag and drop Student name over to Launchpad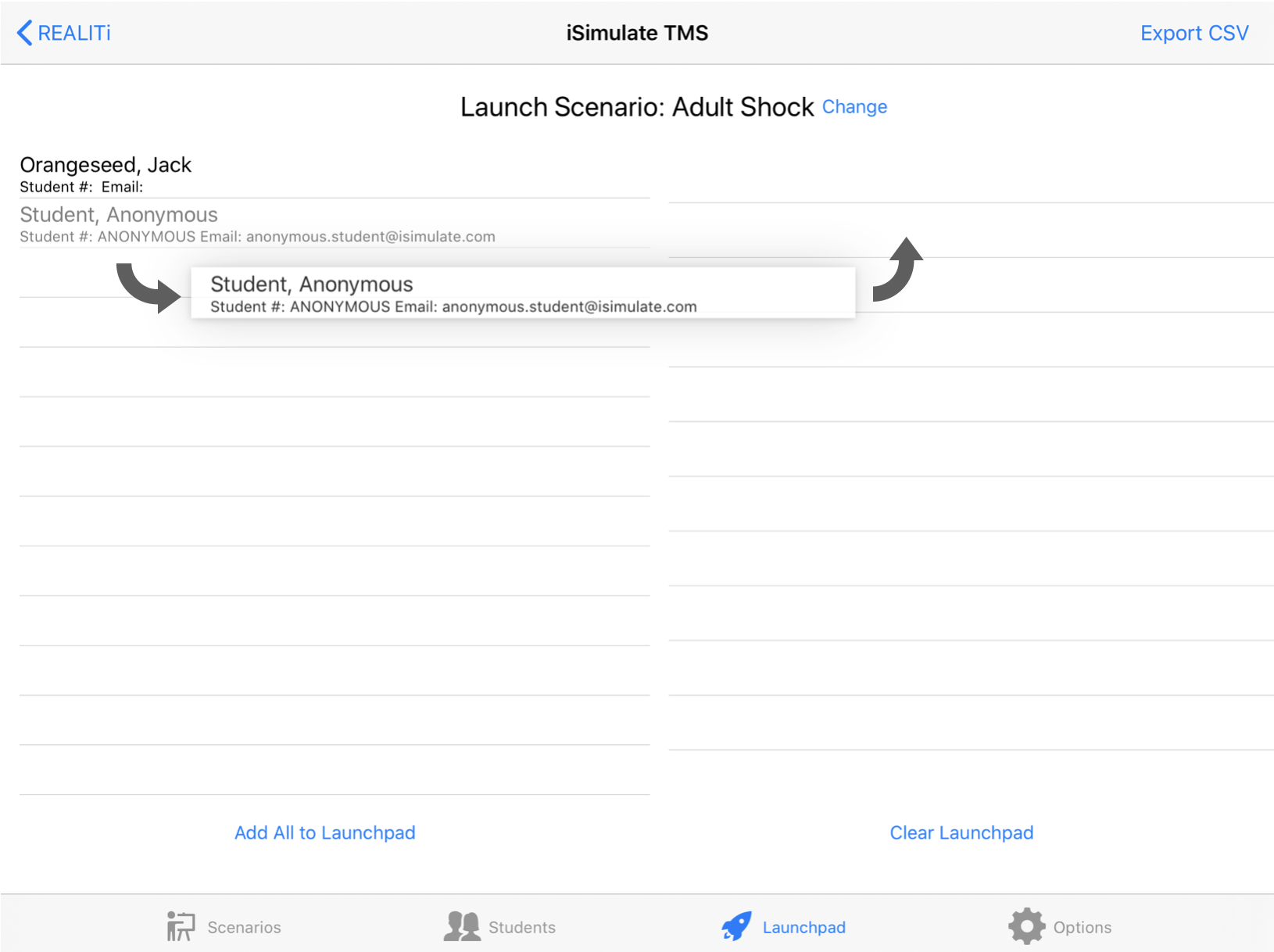 All Students: tap on Add All to Launchpad
Launch Scenario Selection
Tap on Change and select from list of scenarios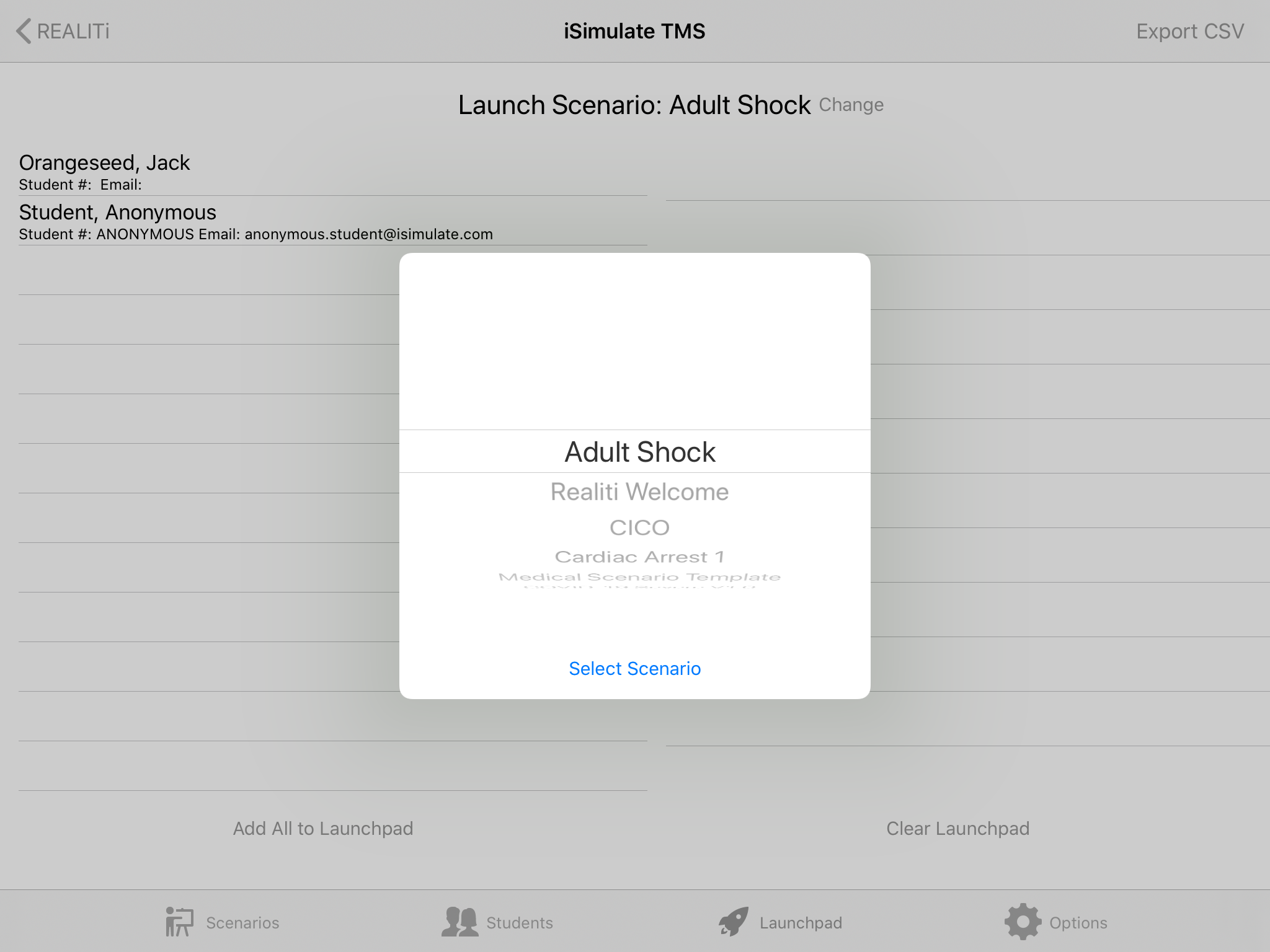 Start Launchpad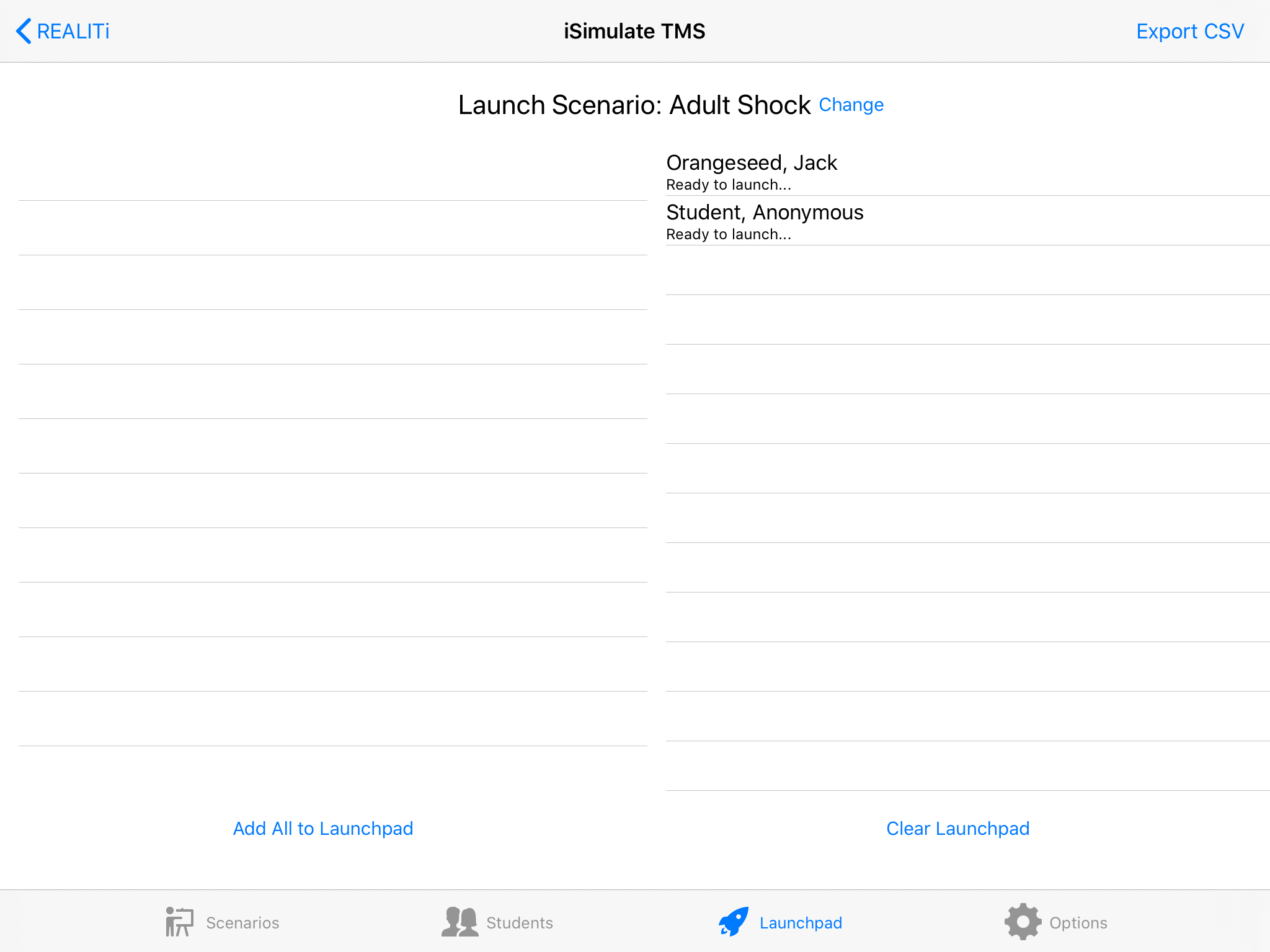 Tap on the student name and the scenario will launch with the selected scenario.
Once the scenario has ended, return to Launchpad and select the next student.