The Scenarios screen in TMS is the homepage.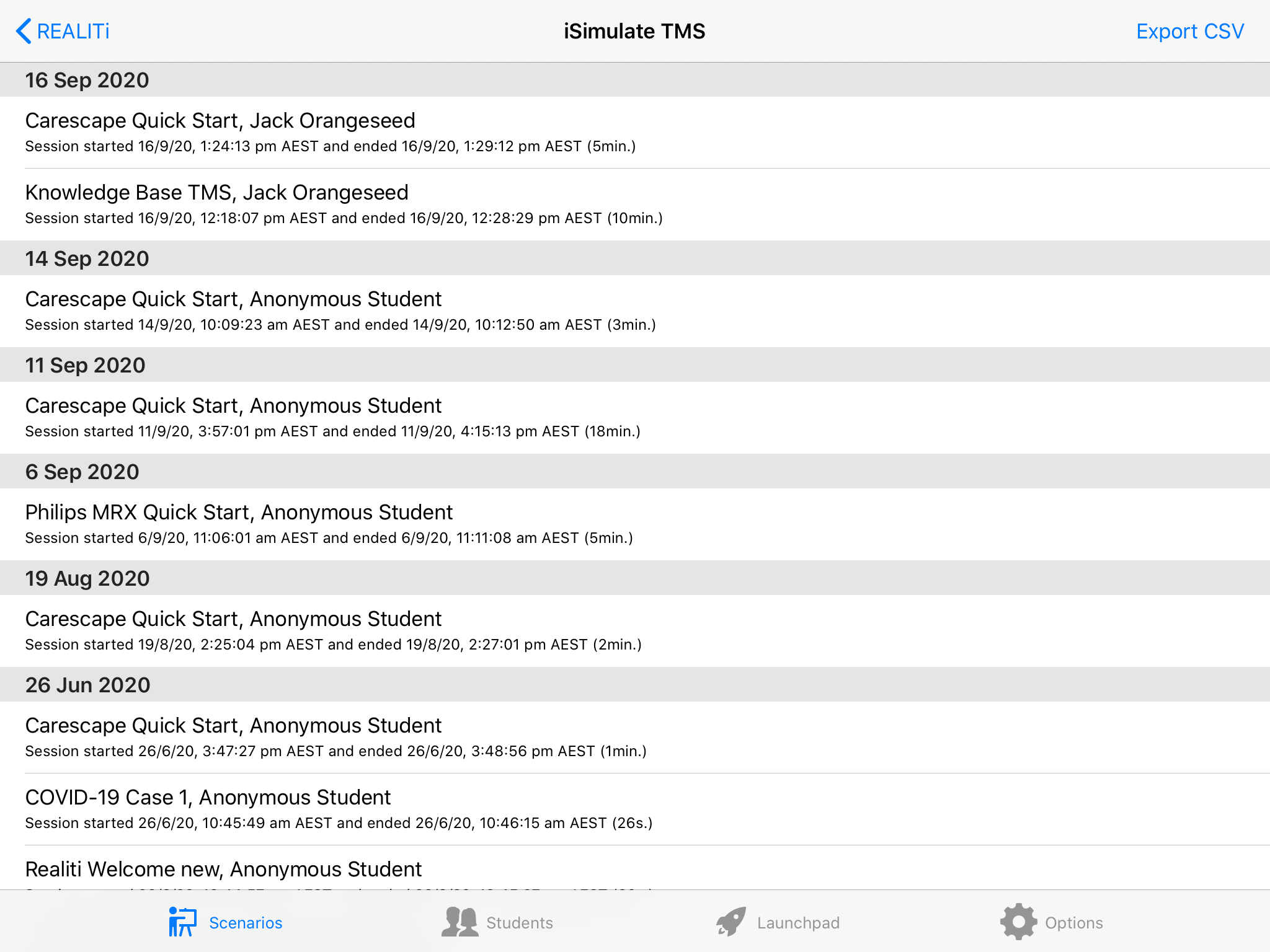 Delete a scenario
To delete a scenario, swipe in from the right and tap on Delete.


Select a Scenario
To select a scenario, tap on the scenario. This opens up the scenario view page.
Scenario View Page
Overview

Student details:
Student name
Student number
Student email
Number of scenarios by the named student


Scenario details
Scenario started date and time
Scenario ended date and time
Scenario duration
CPR Band data available Yes/No
Scenario Name
Scenario ID
CPR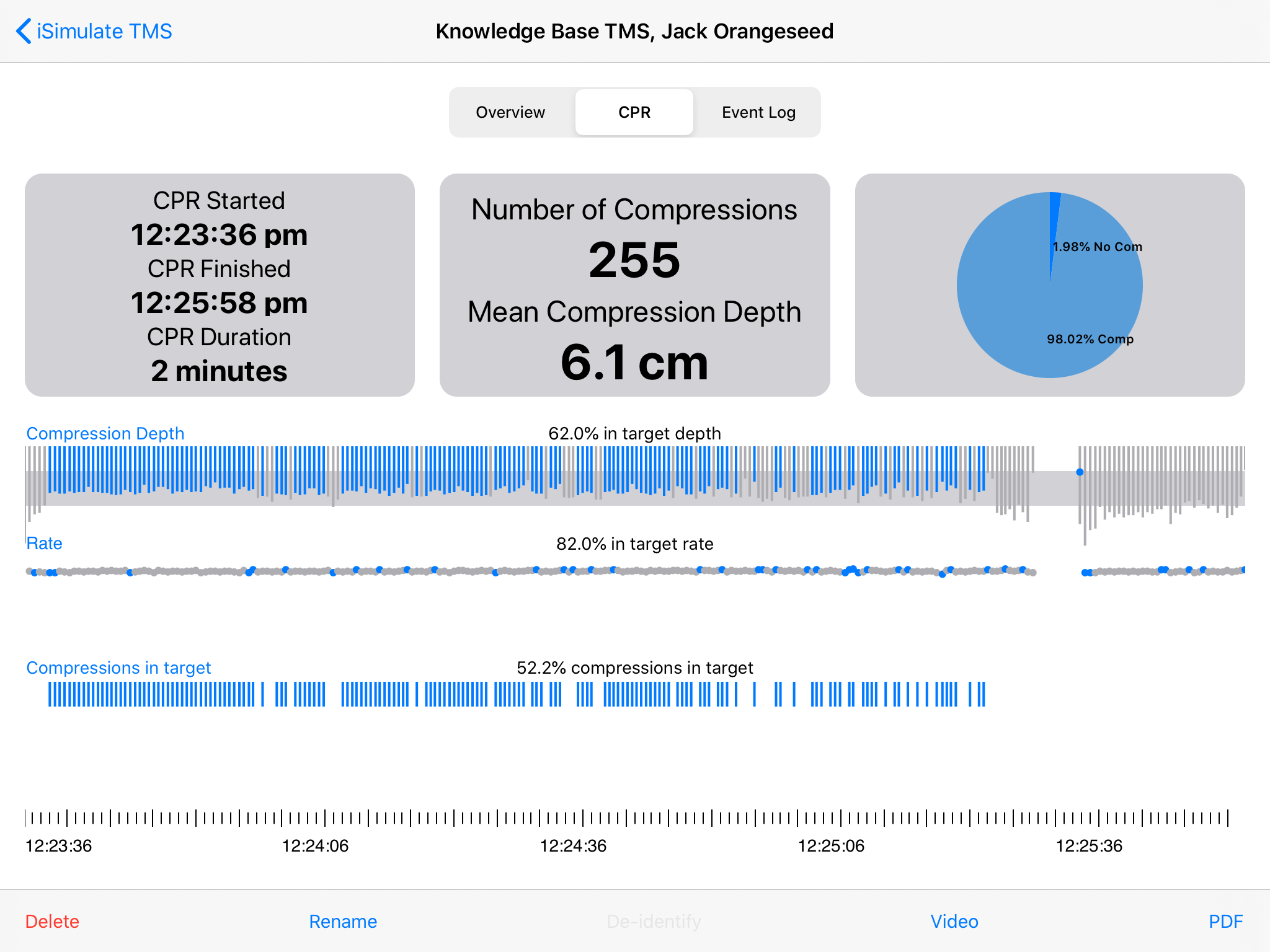 CPR Started
CPR Finished
CPR Duration
Number of Compressions
Mean Compression Depth
Pie-chart of Compressions vs No Compressions
Graphical representations of each compression with regards to
Overall graphical representation of compressions in target


Event Log
A scrollable list of all of the time-stamped events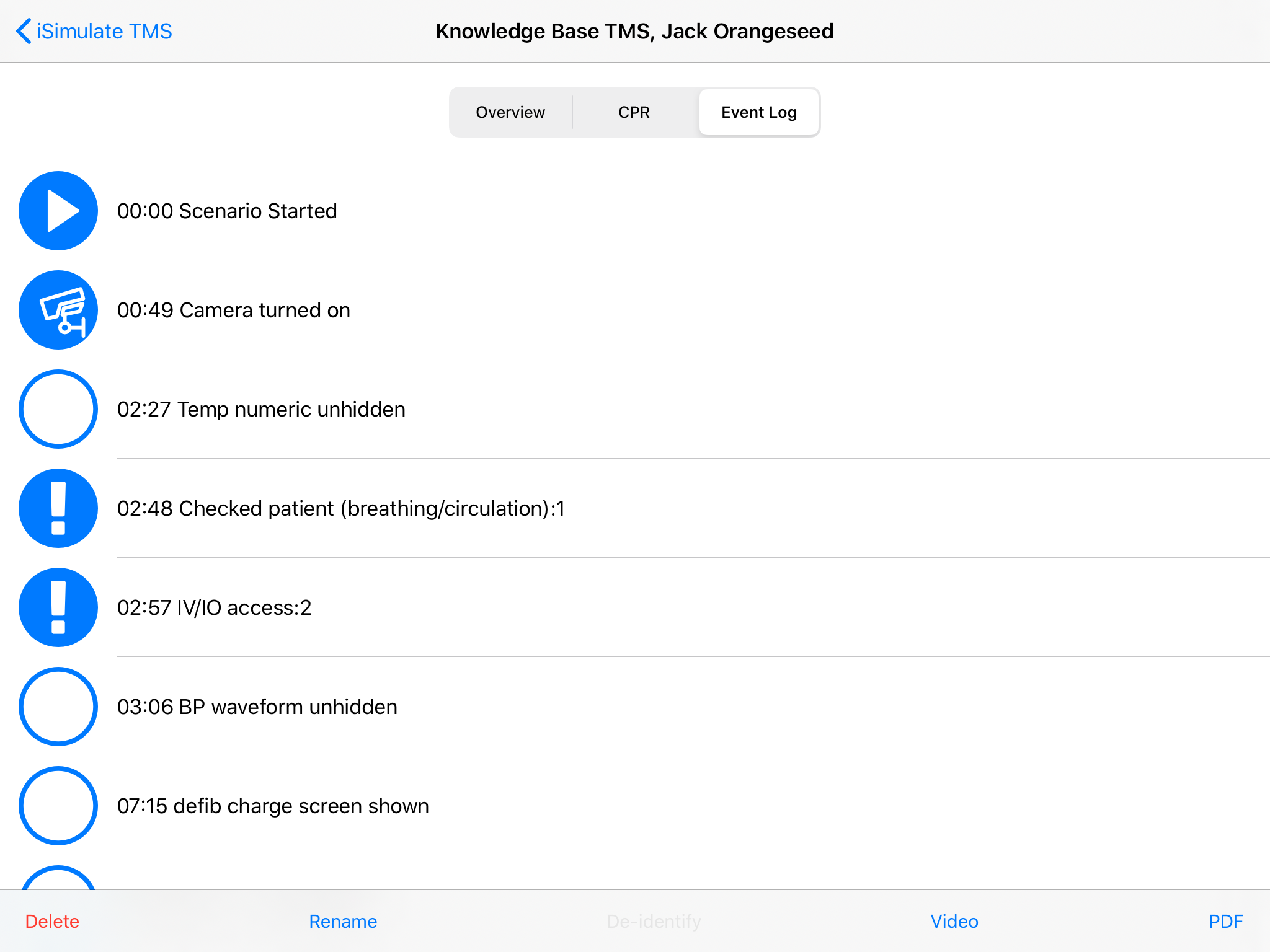 Delete a Scenario
Tap on Delete to delete a scenario
Rename a Scenario
Tap on Rename and enter the new details.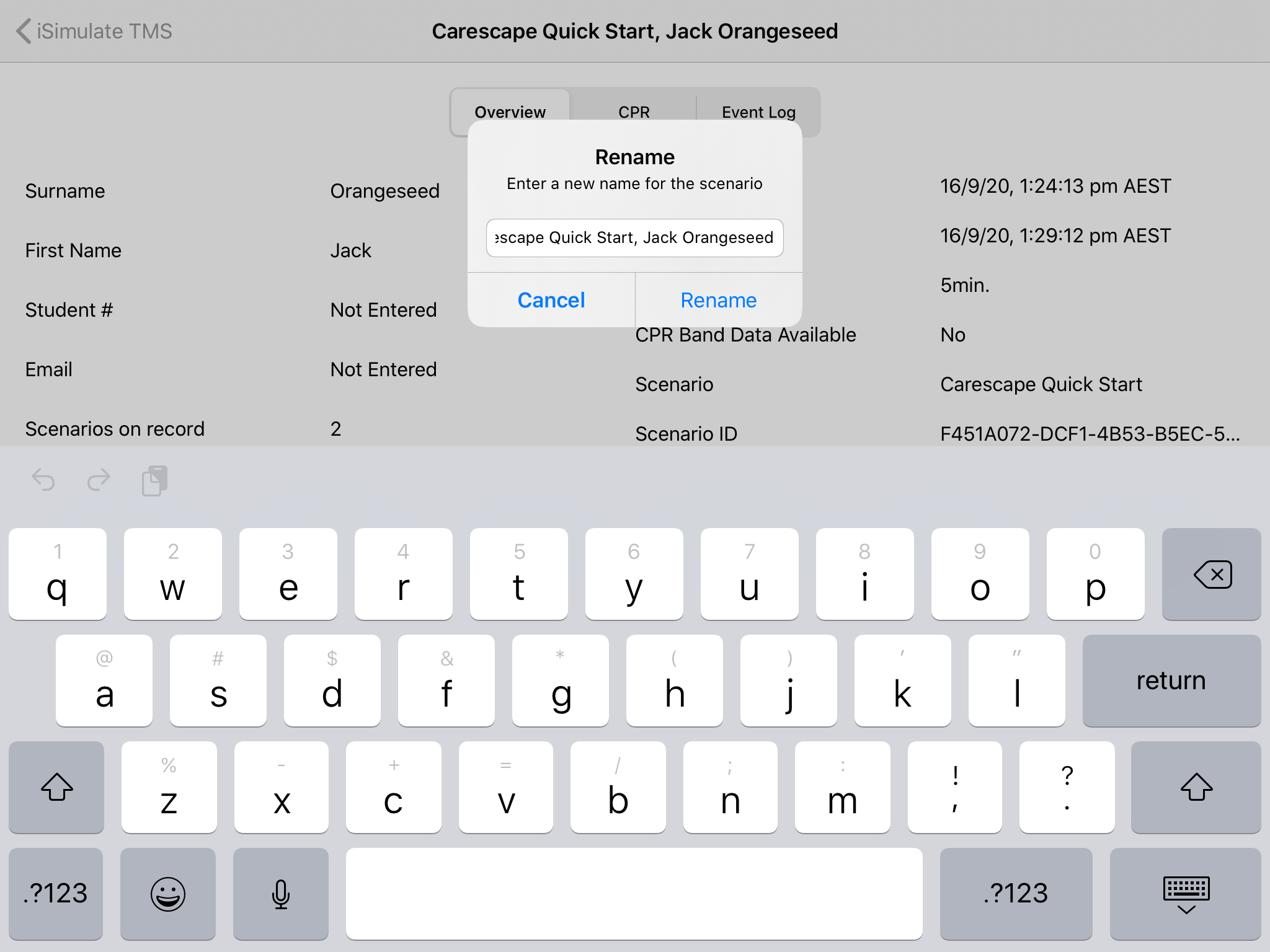 De-identify a Scenario
Tap on De-identify to remove the student name from the scenario record.
The surname will become Student and all other details (first name, student number and email) will then be renamed as Anonymous.
You will also be prompted to rename the scenario as this also contains the Student name.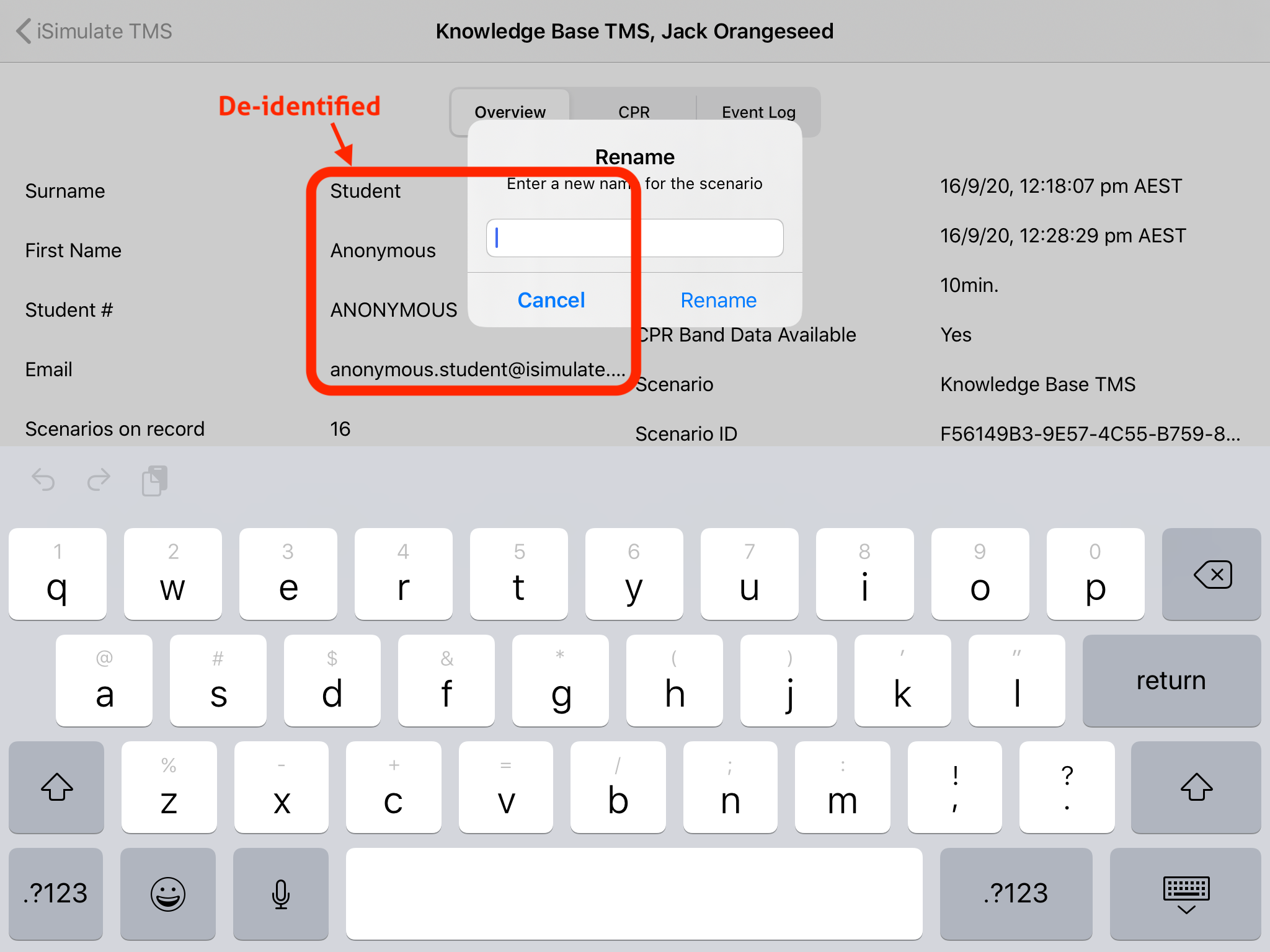 Video
Tap on video to export a video with vital sign parameters to the Photo App.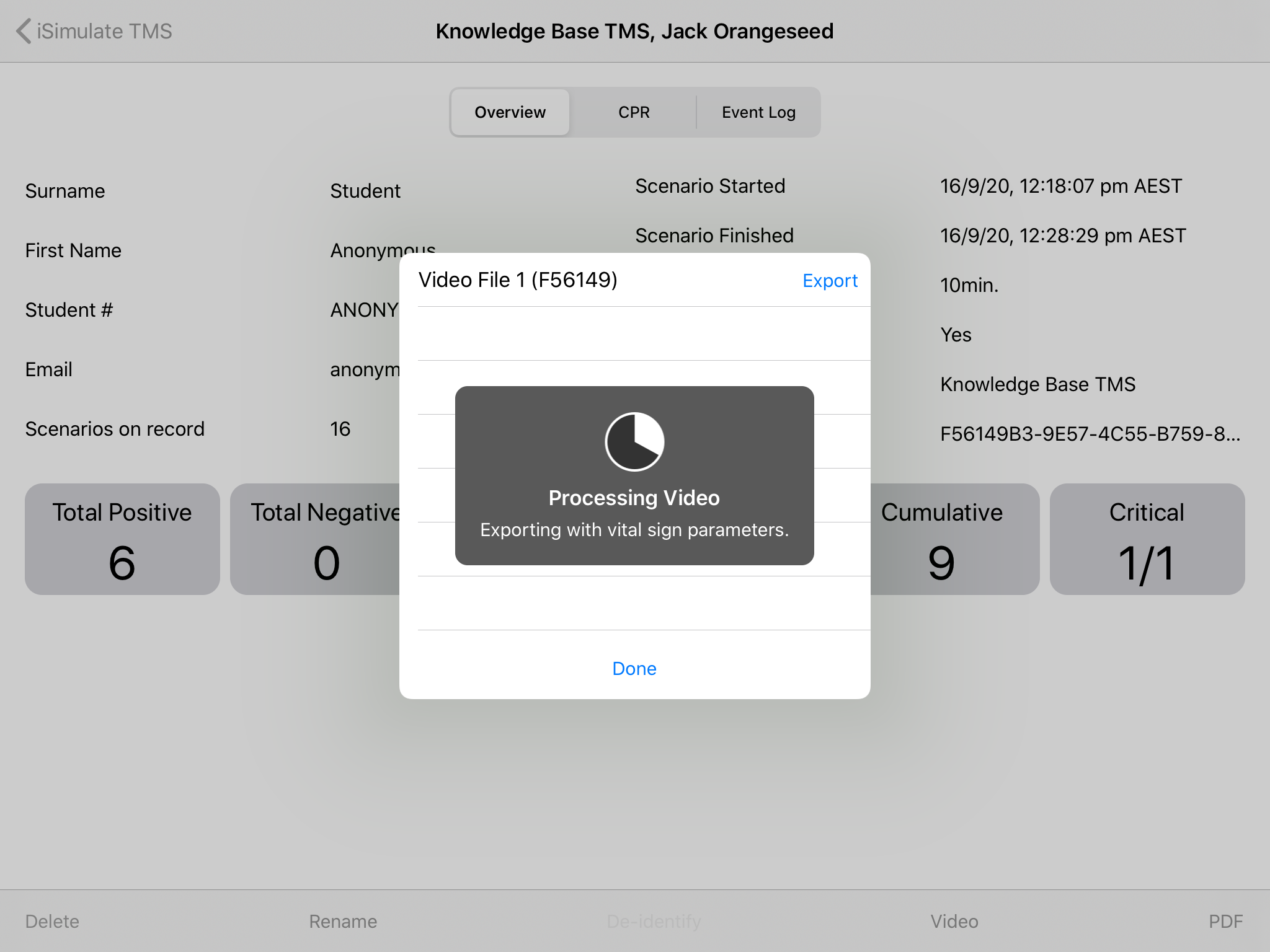 PDF
Tap on this to view a PDF of the scenario.
Tap on the Share icon

to export the PDF
The PDF contains the following:
Page 1 - Scenario Review and Vital Signs Trend
Page 1 - Scenario Review and Vital Signs Trend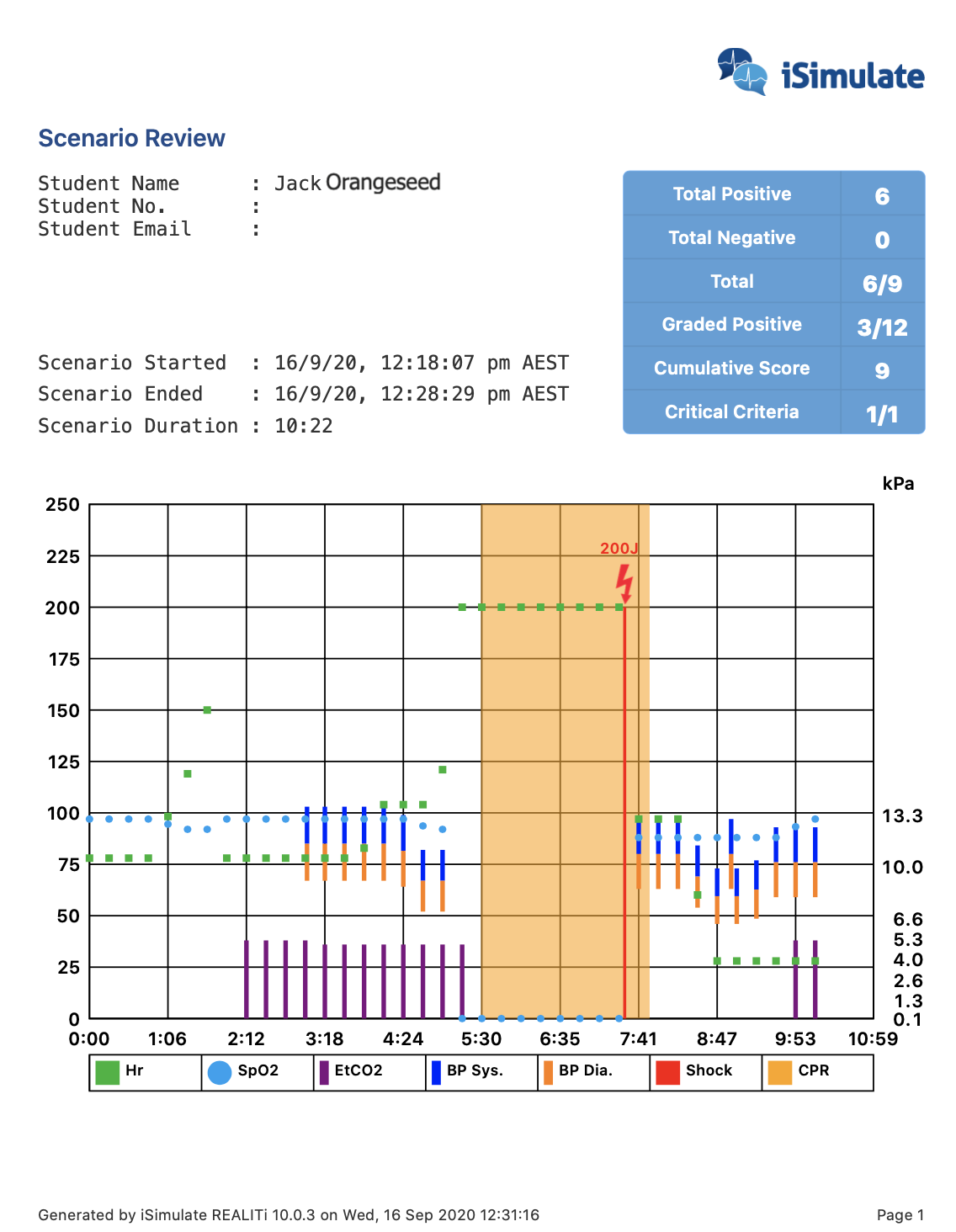 Student Name
Student Number
Student Email
Scenario Started
Scenario Ended
Scenario Duration
Checklist Summary


Graphical Trends

HR -

Green Square

SpO2 -

Blue Circle

ETCO2 -

Purple Line (note : mmHg on Left and kPa on Right)

BP Systolic -

Blue Line

BP Diastolic -

Orange Line

BP Mean - Meeting point of Blue and Orange Lines

Shock -

Red Line with Energy in Joules

CPR -

Orange background
Page 2 - CPR Performance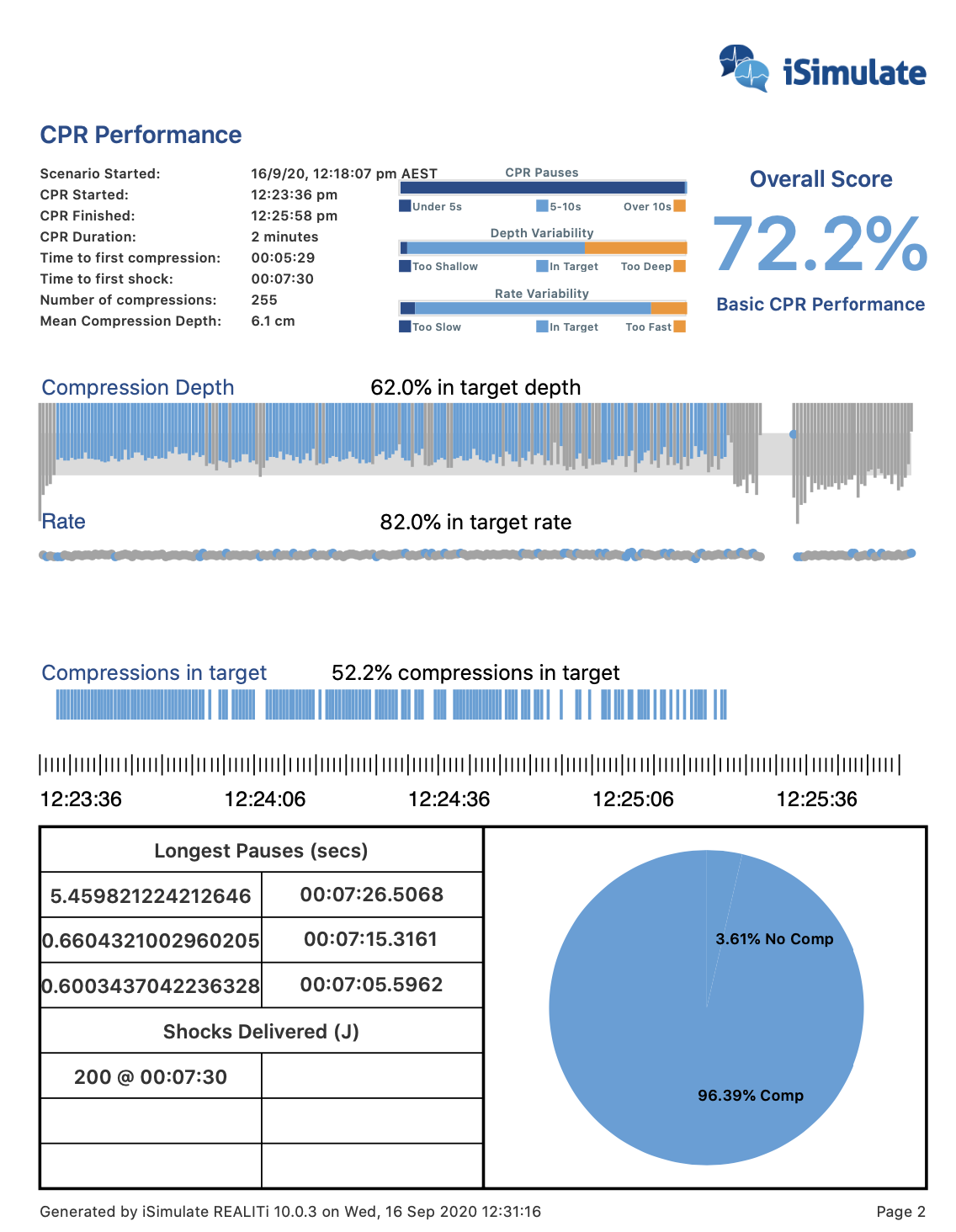 A comprehensive summary of CPR Performance


Page 3 - Patient Information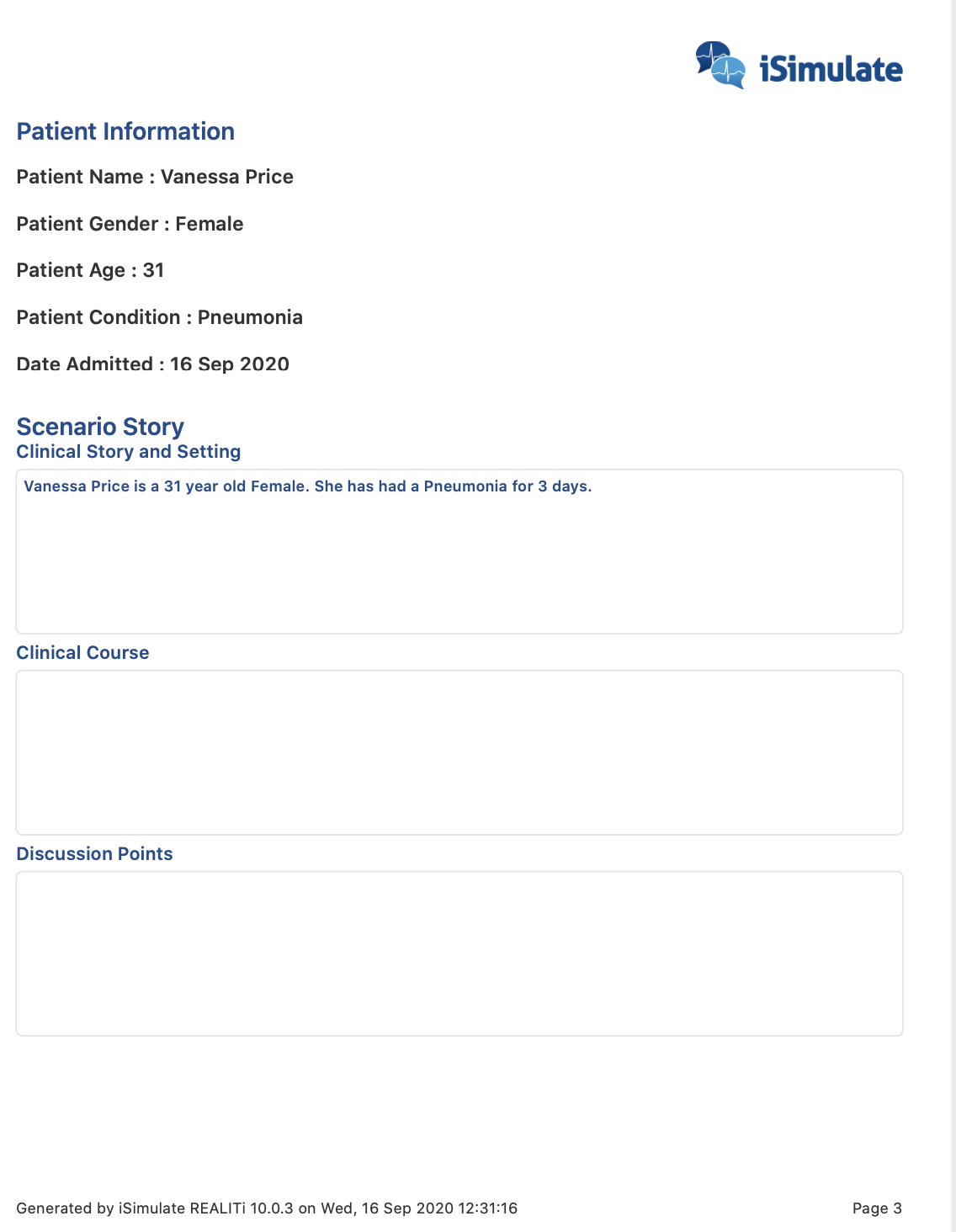 Patient information and Scenario Story from Scenario Information.
Page 4 - Event Log