This is an alphabetical list of all Students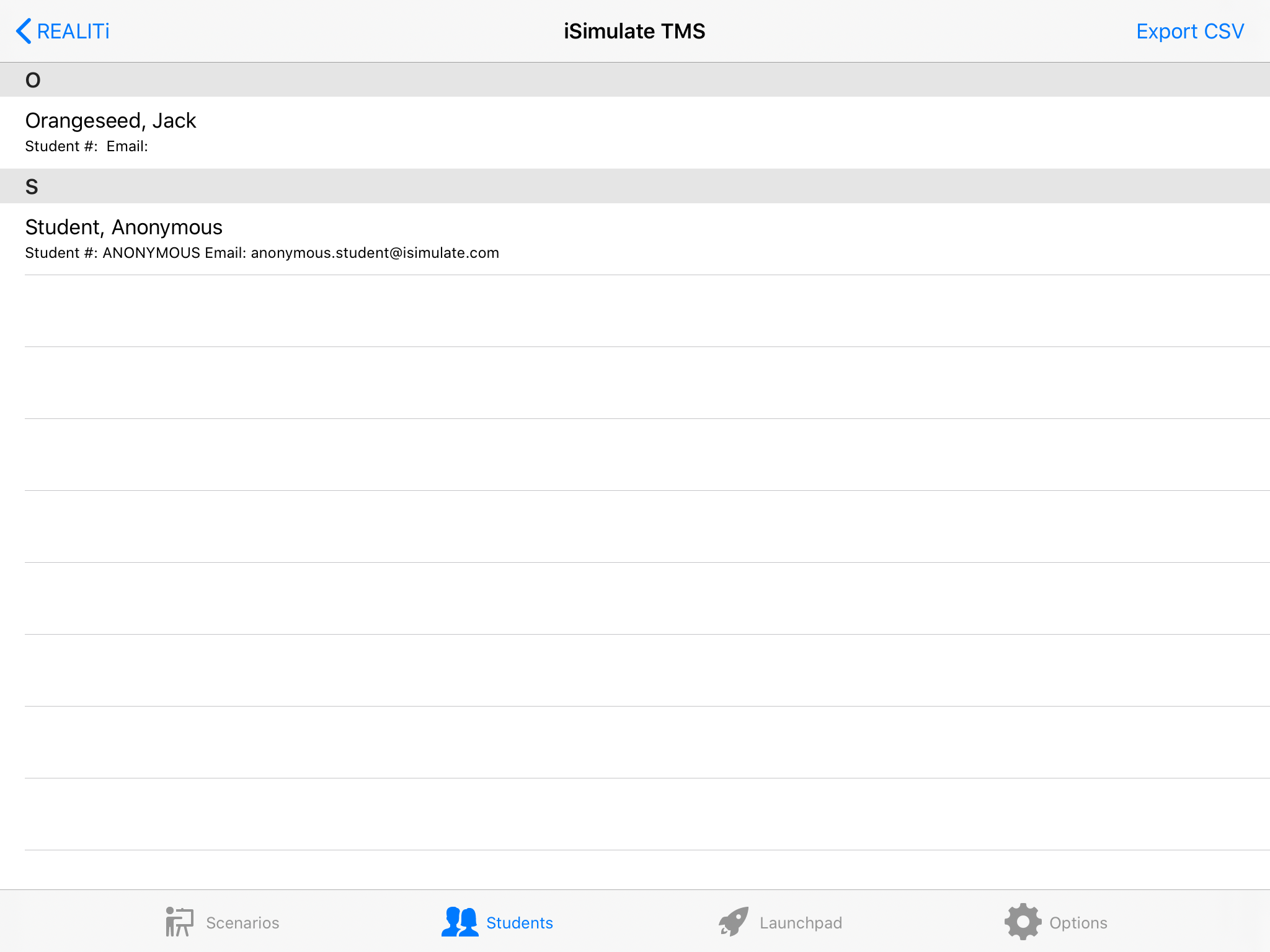 Delete a student
Swipe from the right and tap on delete.
Note: If there is a scenario associated with a student, the scenario will have to be deleted first.
Select a Student
Tap on the Student and the student details will be shown.
This includes the student surname, first name, number, email and a list of the scenarios associated with the student.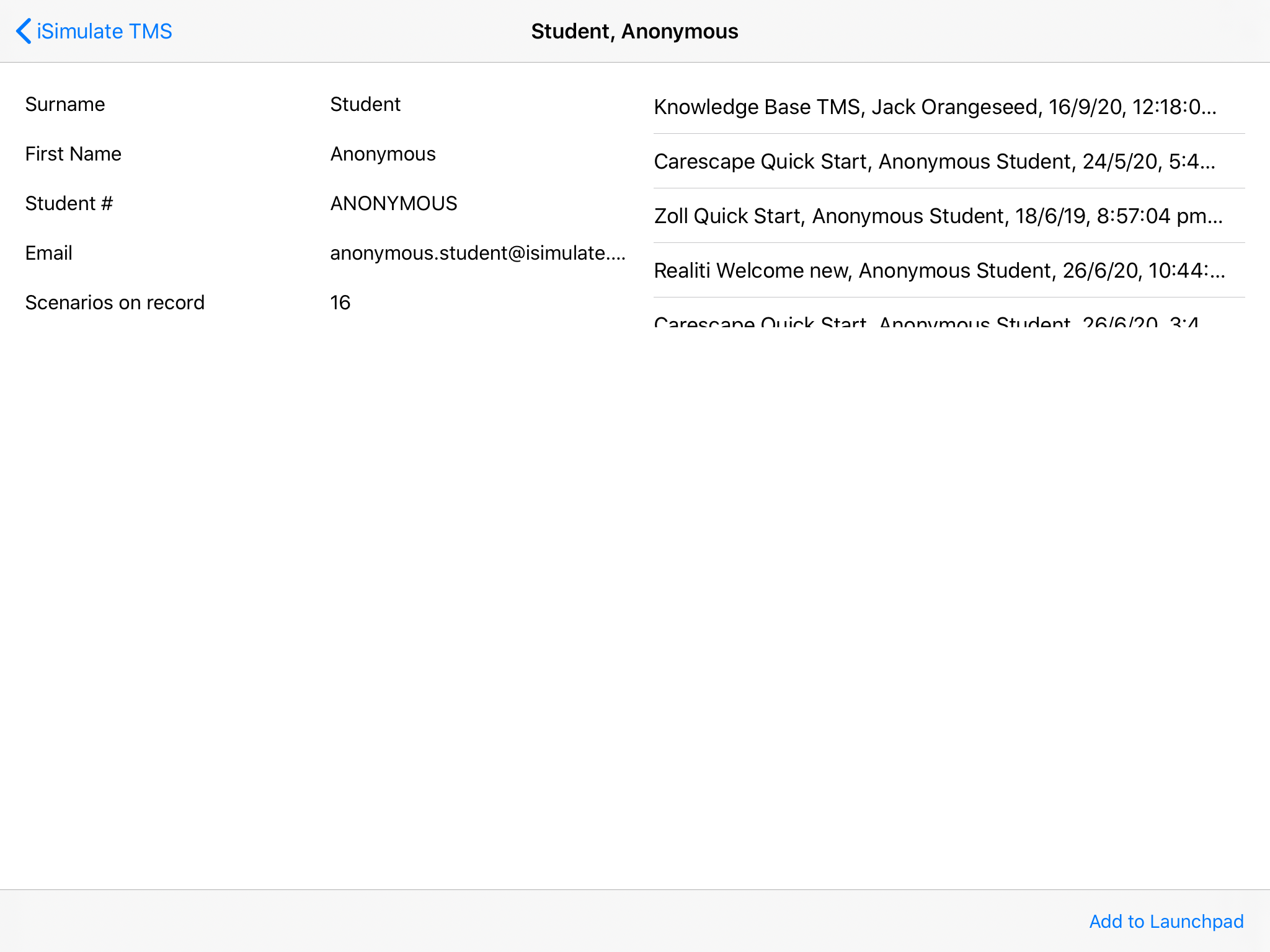 Tap on Add to Launchpad to add the student to the Launchpad.