The Connection Status and some basic Camera Controls can be accessed here.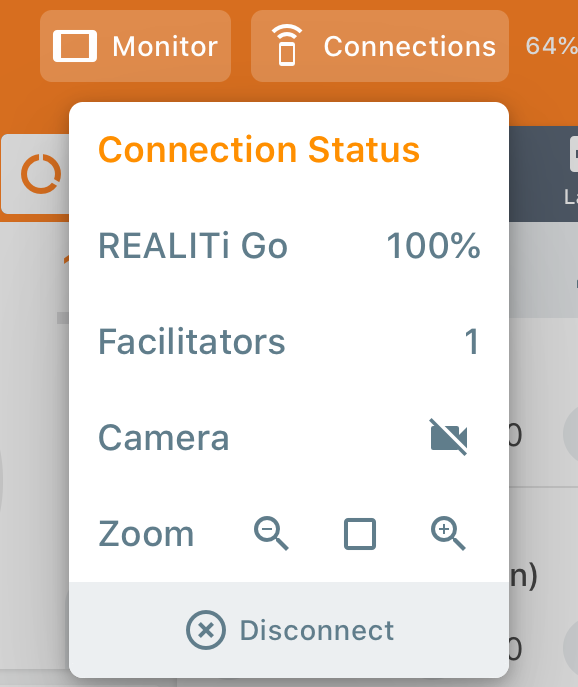 The first line of Connection Status shows the name of the Monitor iPad and the Battery level
The second line indicates the number of Facilitators connected.
The third line indicates if a Camera is connected.
If connected, it will be orange and show the battery level:
The last line allows basic Camera Zoom controls with zoom out (-), zoom in (+) and revert to normal zoom (square).