The PEA and CPR buttons and the CPR and Pacing controls are in the lower right of the Control Screen.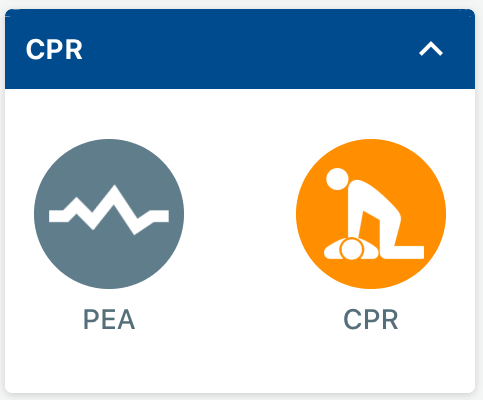 PEA
This simulates Pulseless Electrical Activity (PEA). Tap on this button to preserve the HR at the set rate but immediately change the SpO2, Blood Pressure, ETCO2 and Respiratory Rate to zero.
CPR
Tap on this button to show the CPR waveform instead of the current ECG waveform. The button will change colour to red. Tap on it again to stop showing the CPR waveform.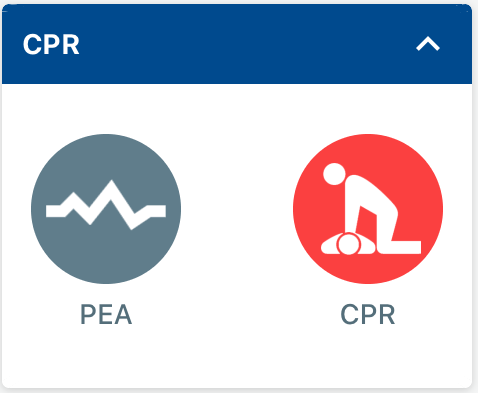 CPR Band
If a CPR Band is connected, the following message is displayed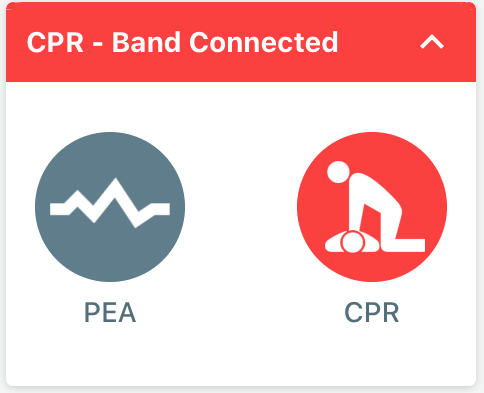 The rate and waveform are now determined by movement of the CPR Band.
CPR and Pacing Controls
Tap on the blue CPR banner to open the CPR and Pacing Controls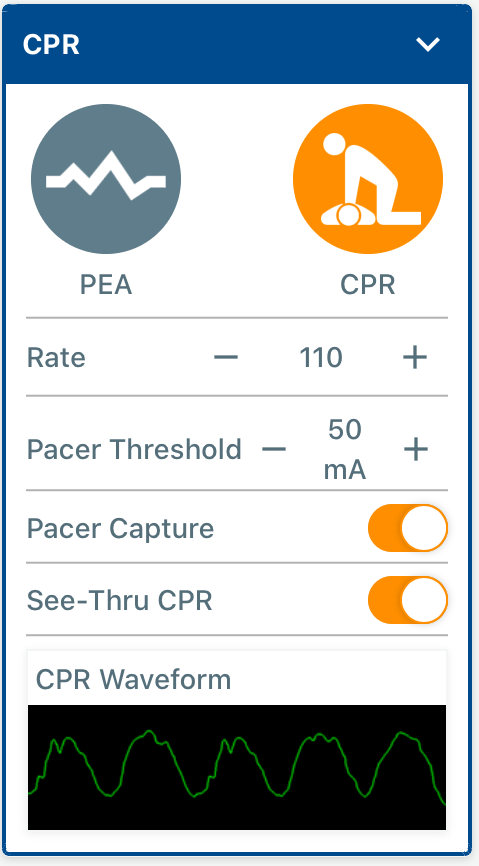 Rate: Set the CPR waveform rate
Pacer Threshold: Set the mA at which the Pacer mA captures. This can be changed at any time during a scenario.
Pacer Capture: Toggle the ability for the Pacer to capture on/off
See-Thru CPR: Some devices have the ability to show a filtered ECG waveform during CPR. This can be toggled on/off here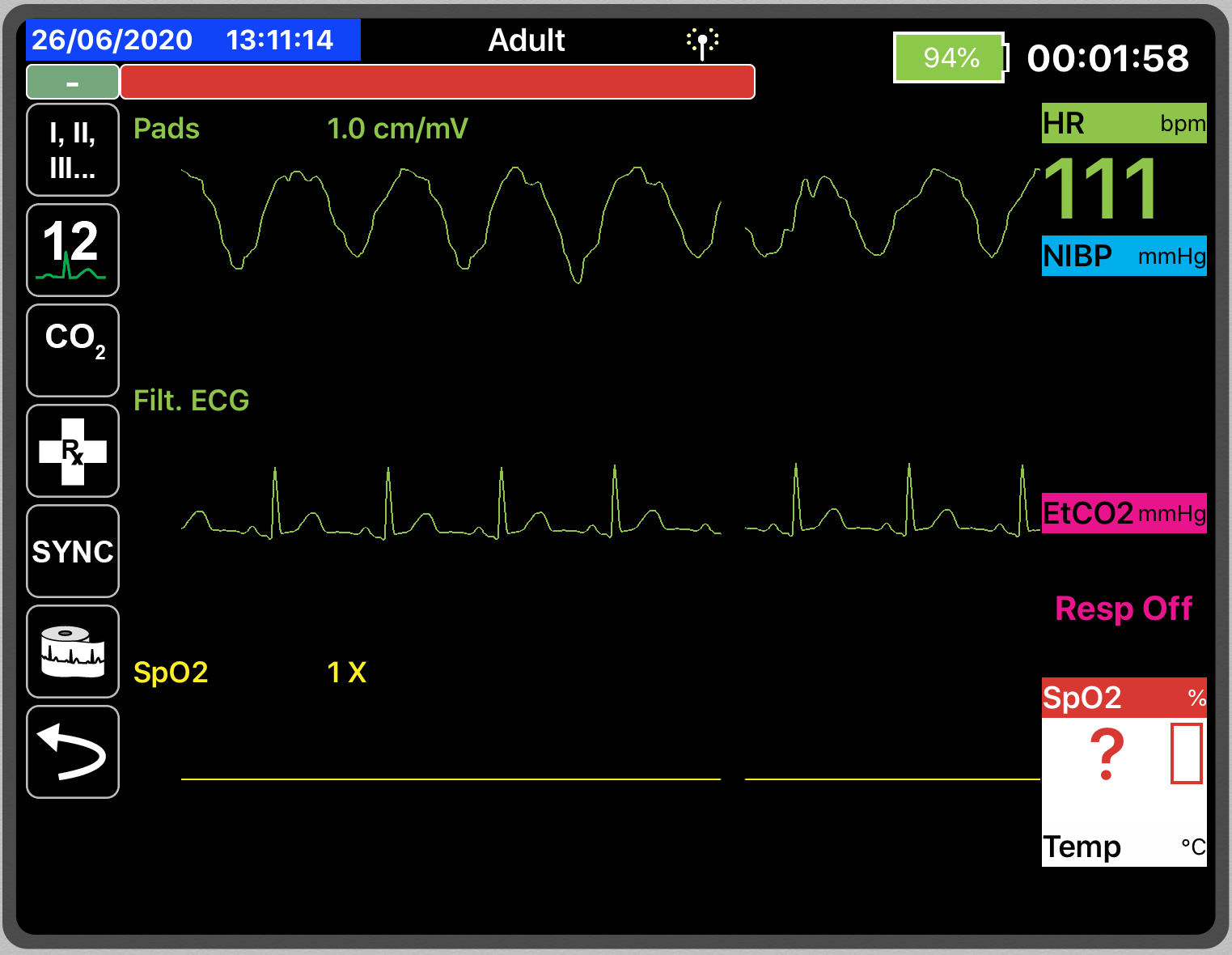 .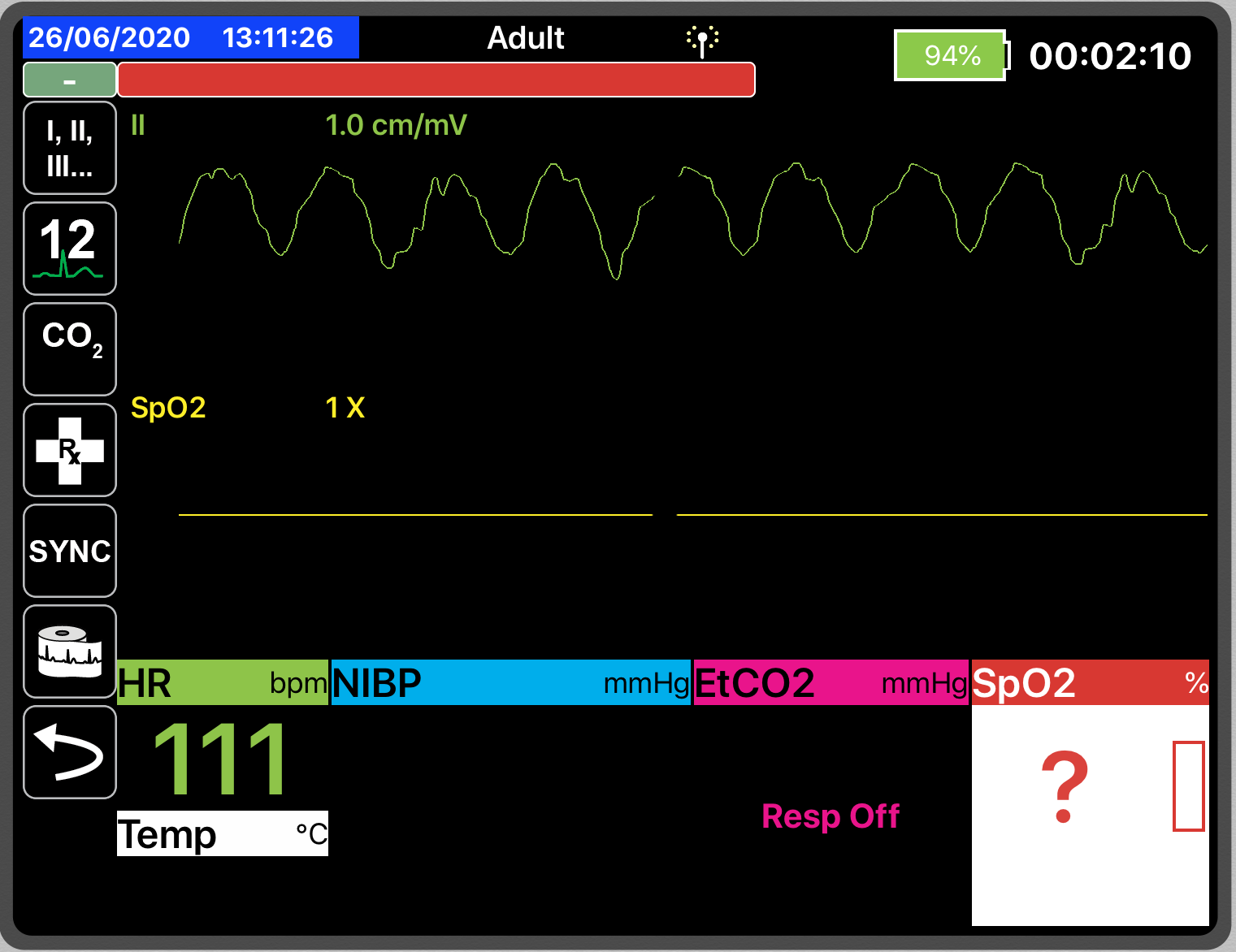 See-Thru CPR On See-Thru CPR Off
CPR Waveform: Tap to reveal more CPR waveforms. Tap on one to choose.