Connecting the Monitor iPad to the Control iPad
1. Ensure you have a reliable Internet Connection in both locations. See Overview of Remote Control
2. We recommend the use of a suitable video-conference application so that each site can have audio and visual access.
3. In REALITi on the Monitor iPad, open Settings, go to Monitor and then enable 'Allow remote control of monitor over the internet'.

4. On the Monitor iPad, go back to the Home screen and select the Staging button.
5. You should now see the REALITi Staging Screen with the Remote Room Code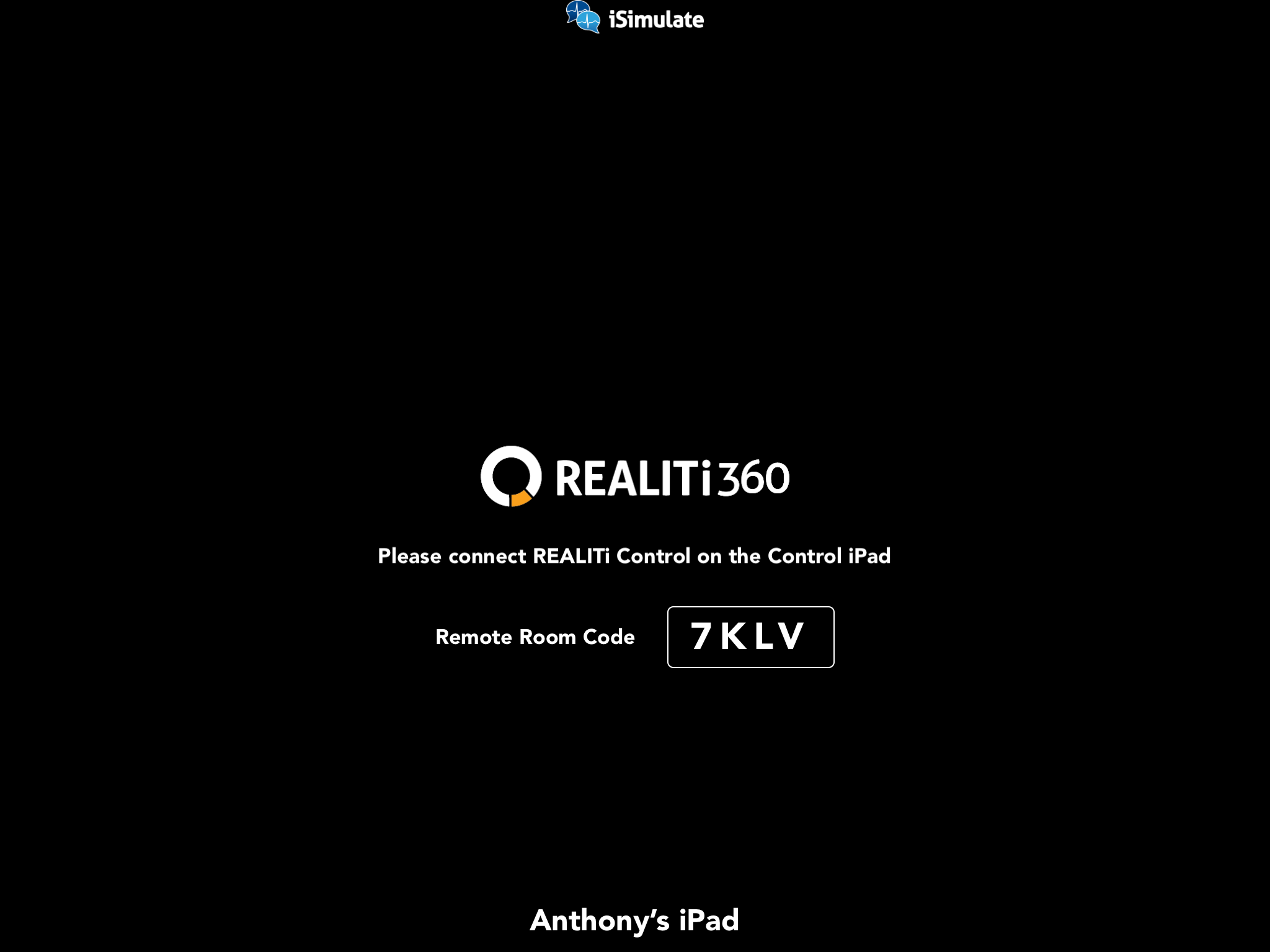 6. On the Control iPad, select Control and then select Enter Code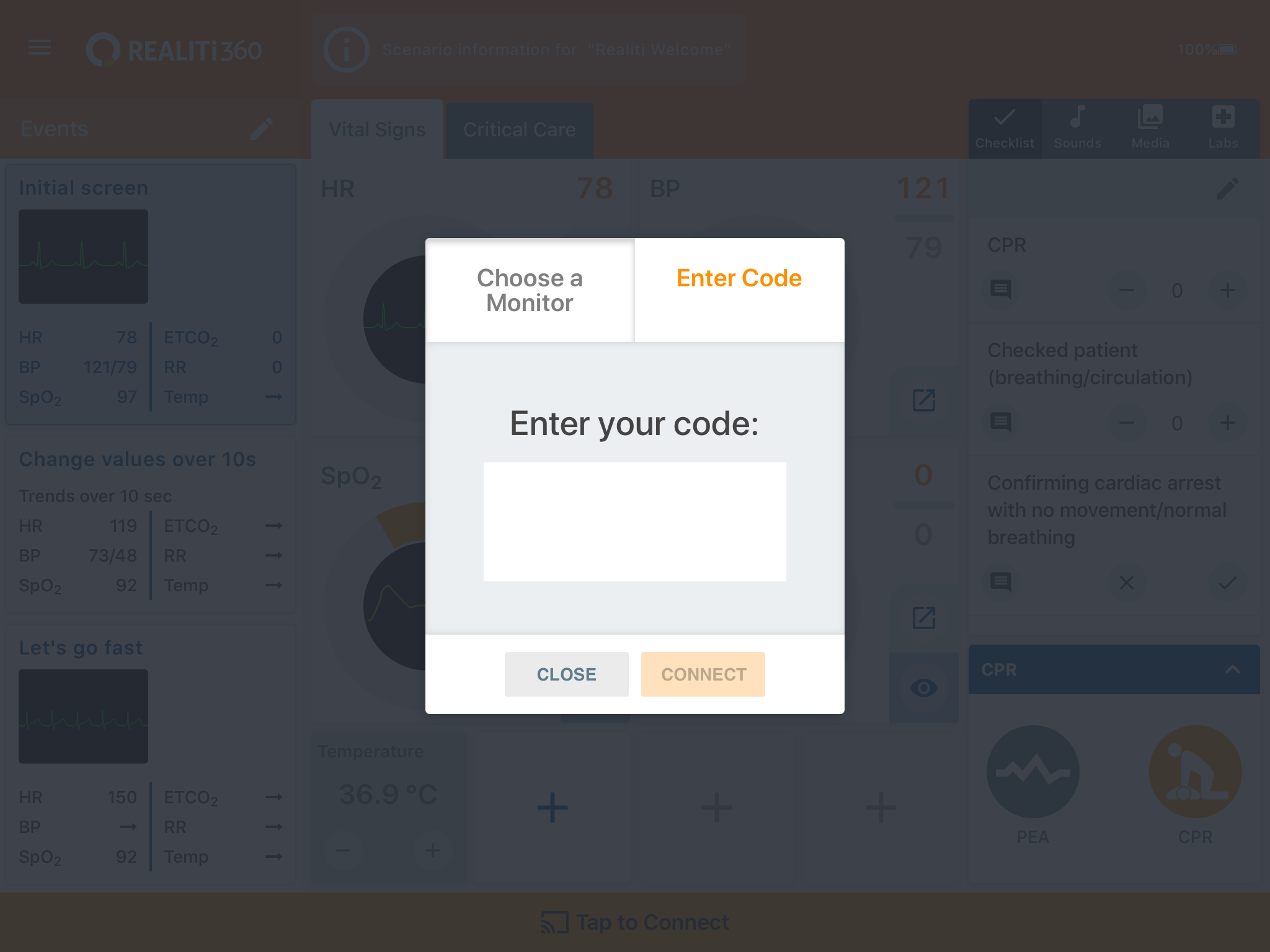 7. Enter the code generated by the Monitor iPad. The code is not case sensitive. Then tap on Connect.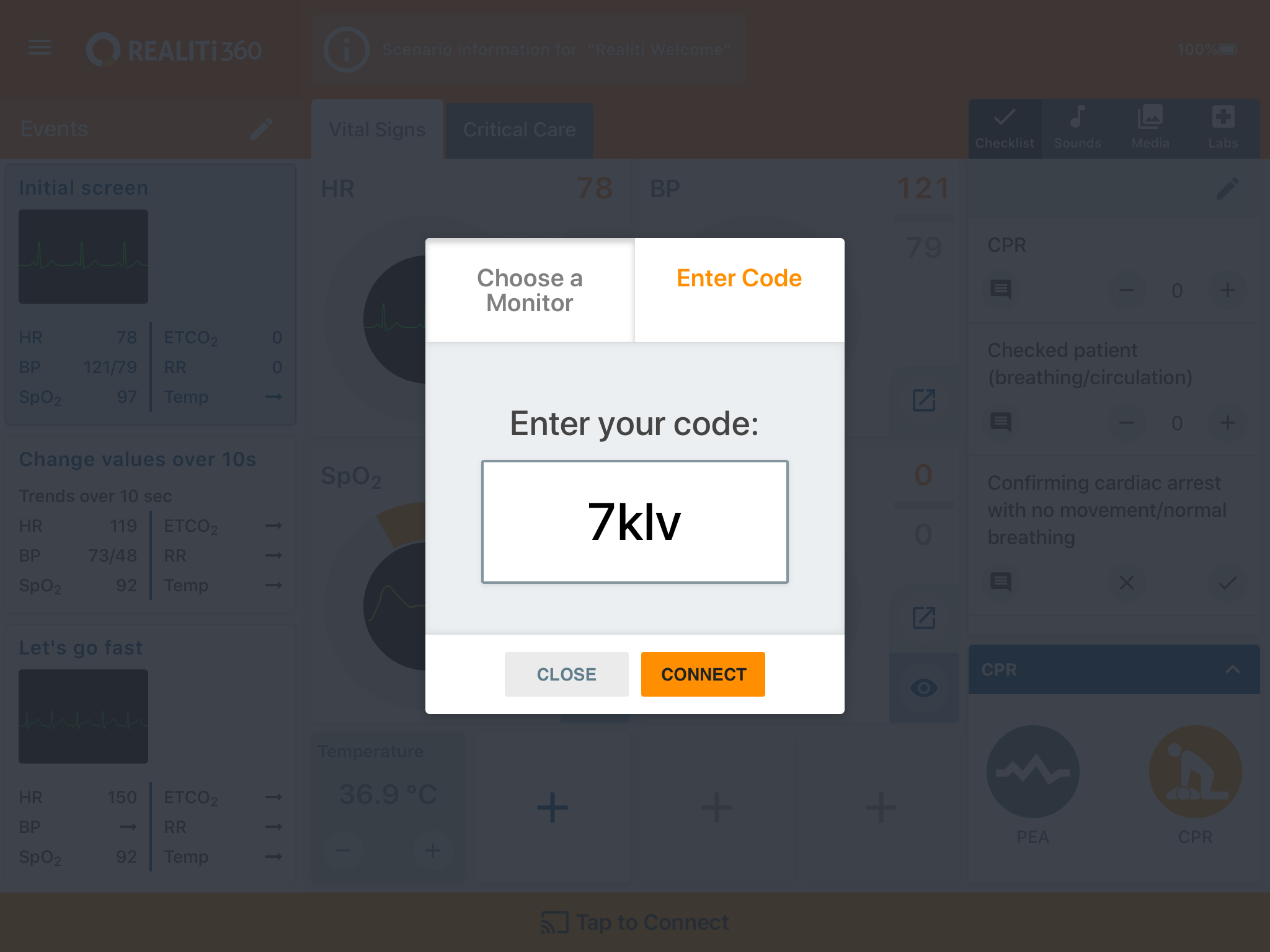 8. REALITi will then operate as normal.
Using Chart and Camera iPads with Remote Control
As long as the Chart and Camera iPads are on the same WiFi network as the Monitor iPad, they will operate as normal with Remote Control.
The only feature which will not function is transfer of video from the Camera iPad to the Control iPad at the end of the scenario.