Remote control allows the REALITi Monitor, Chart and Camera to be controlled remotely by the Control iPad over the internet.
To allow this to work you will need the following:
Monitor iPad connected to the internet in one location
Control iPad connected to the internet in a different location.
Optional - Chart and Camera iPads connected to the same wifi as the Monitor iPad.
Remote Control Module as part of your iSimulate license agreement.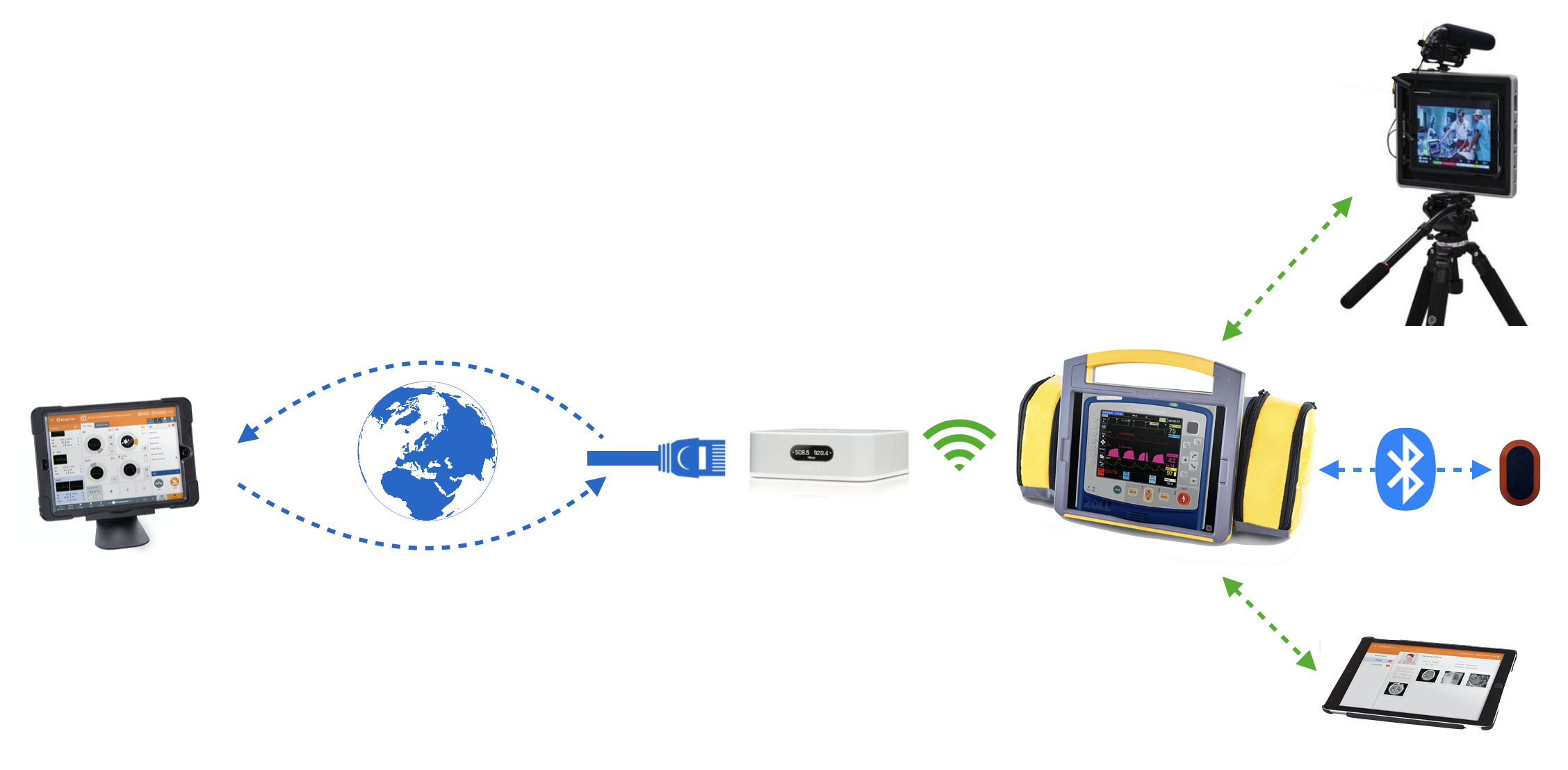 Internet Connection
You can establish an internet connection to the Monitor iPad in a few ways.
Plug in an ethernet cable to the provided WiFi router
Connect the Monitor iPad to your existing internet enabled WiFi
If you want to use Chart and Camera, they must be connected to the same WiFi as the Monitor iPad.