Using Checklist
The Checklist function allows the instructor to grade and check student performance during a scenario.
Everything is saved for post-scenario review.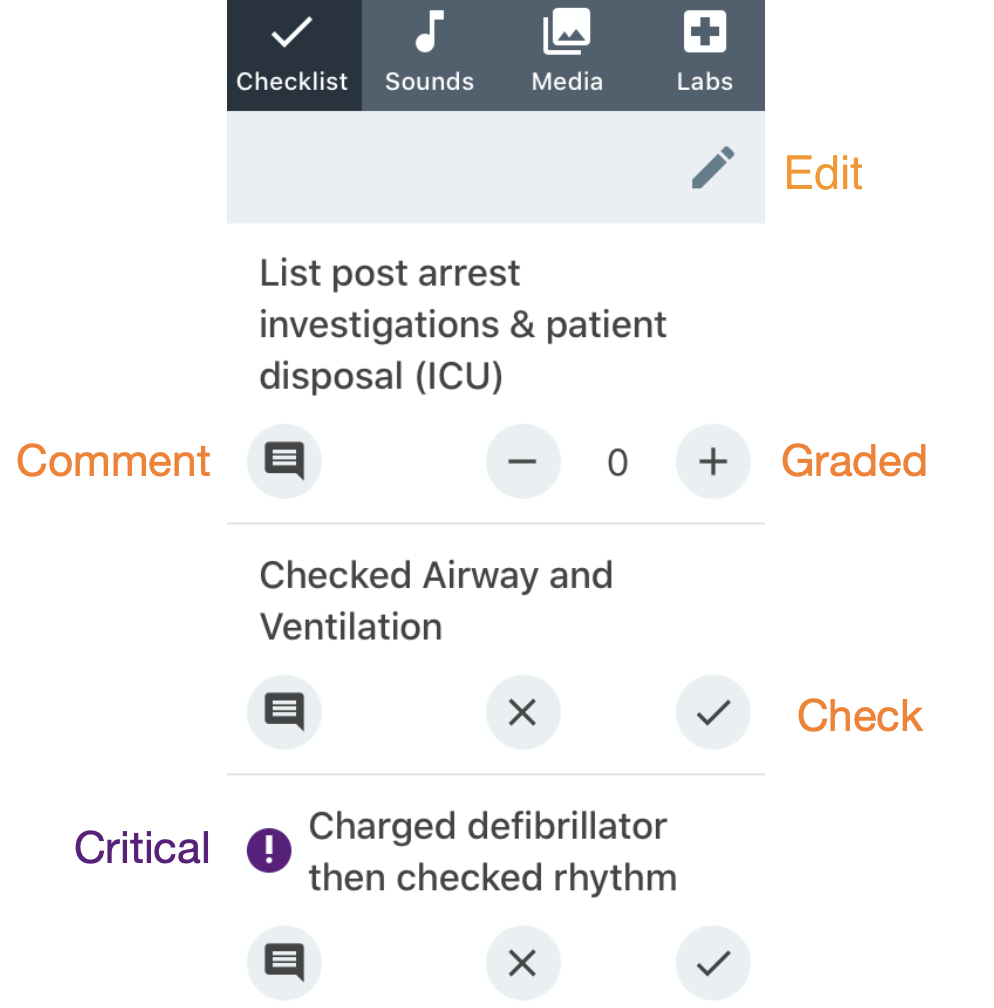 Comment- every checklist item has a comment button which allows free text to be added to any checklist item.
Edit - Tap on the pencil icon to edit the Checklist
Graded - This checklist item has a Graded response. The type of grading can be customised for each checklist item
Check - This checklist item has a basic Check response which is positive or negative
Critical - Every checklist item has the option to be made into a Critical item which is then tallied at the end of scenario report.
Comment
Can be used at any time to add more information for student feedback.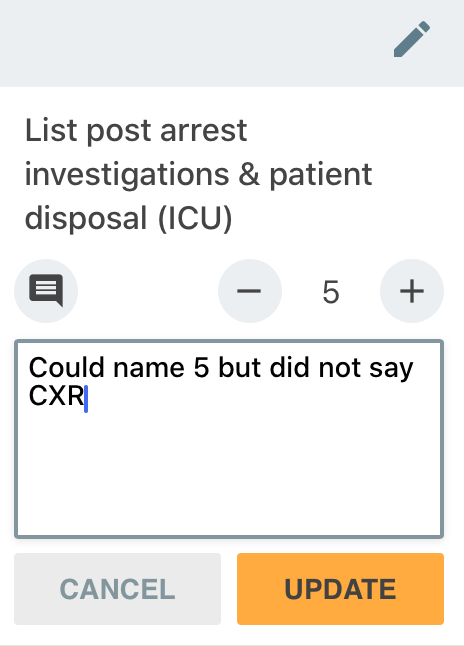 Checklist Edit Screen
Tap on the Pencil icon to edit the checklists
Tap on the Checklist item to edit
Tap on the

red

minus symbol to delete
Reorder by dragging the = button
Add a new Checklist item with the + button
Editing a Checklist Item
Edit a name by tapping on the name box
Choose Check or Graded
Make on item non-critical or critical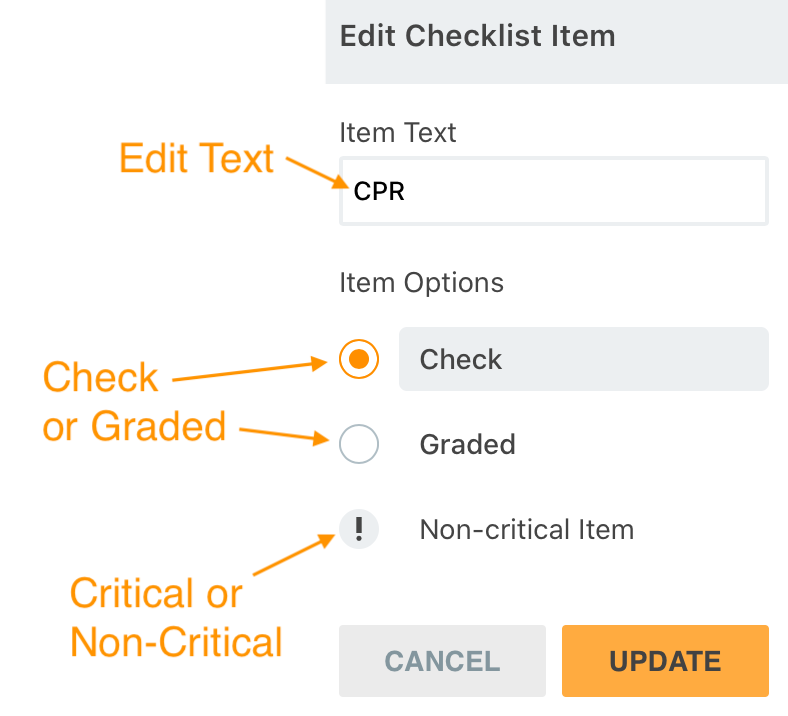 Check Checklist Item
This will display a Checklist Item with a cross and a tick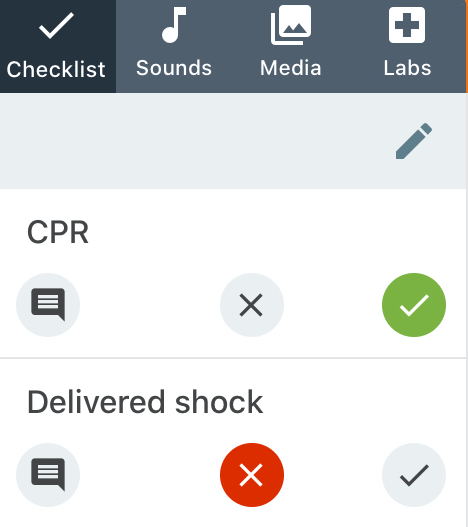 Graded Checklist Item
This can be edited to display a - and + range from -20 to +20 or any combination.
In this example, a grade of 5 was entered and a comment has been added (orange text button)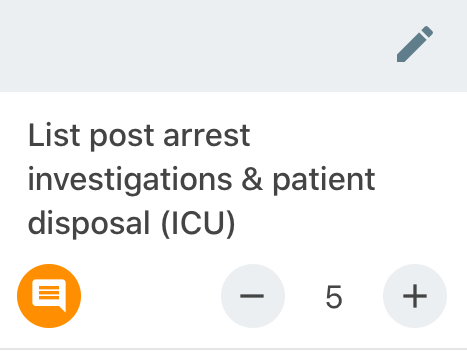 Next Sounds