Overview of Labs
In Labs you can create, edit and share blood, urine, cerebrospinal fluid and respiratory investigation results.
Labs is organised into Templates and Parameters
Templates contain individual Parameters.
For example a Coagulation Template may contain the Parameters of INR, Prothrombin Time, Activated Partial Thromboplastin Time and Fibrinogen.
Coagulation
You can use the Template and Parameter library or create your own.
Templates
REALITi contains the following pre-configured Templates
ABG
ABG Plus
Cardiac Panel
Coagulation
CSF
FBC - Female
FBC - Male
Lung Function
UEC
Urinalysis
The can be accessed by tapping on the Pencil icon.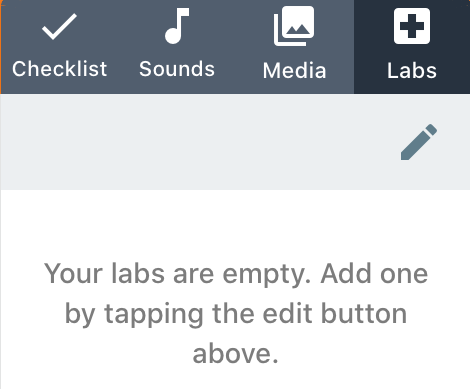 This opens up the Lab Results
Tap on a Template to open it.
You can change the value of each parameter by using the - and + buttons.
If you access the parameter by using the

button you can edit the parameter even further.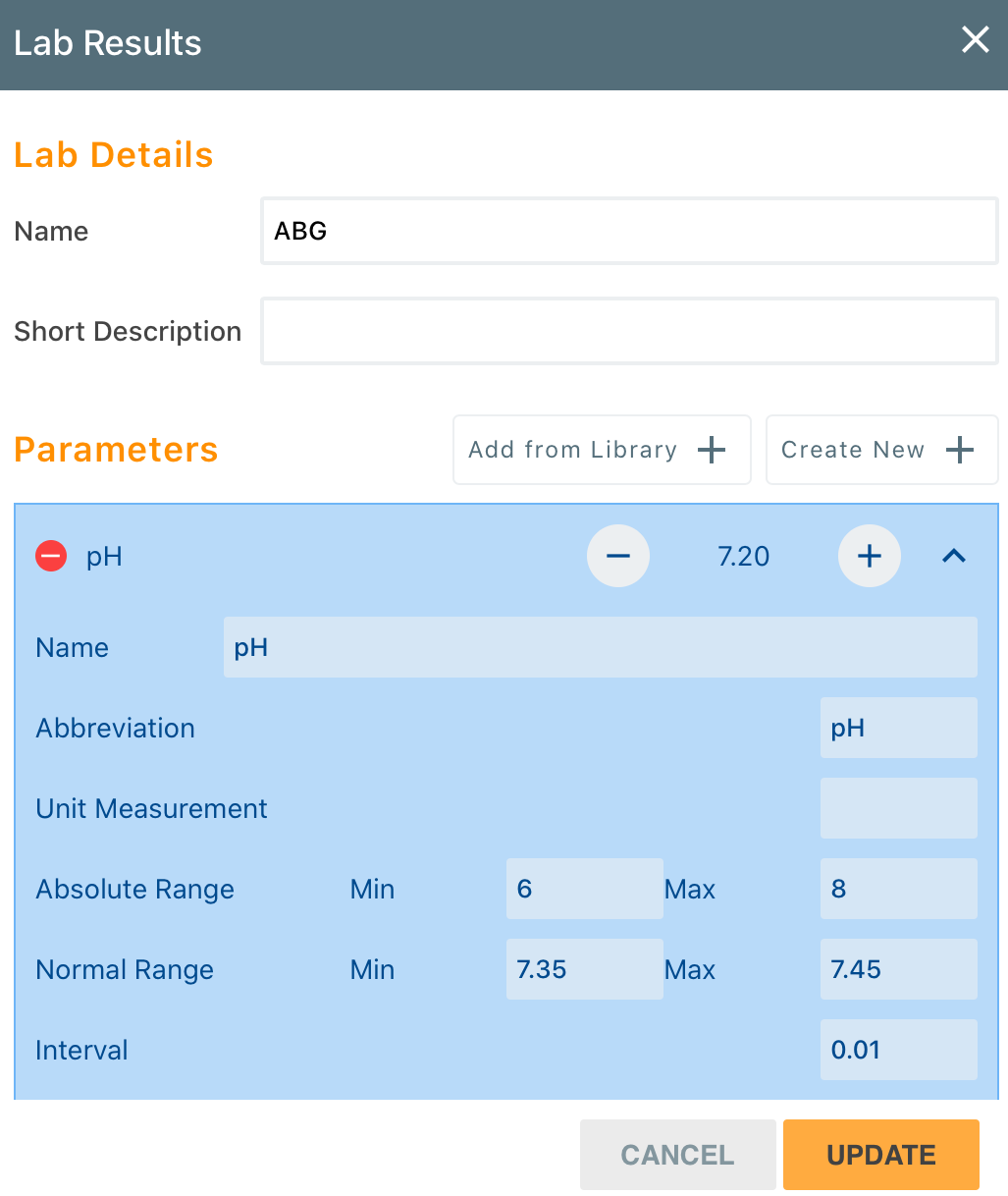 Once you are happy with the parameter values in the template, tap on Update.
This will add the template to the Labs list.
You can tap on the + button to add more templates to the list.
Then tap on the orange tick to confirm.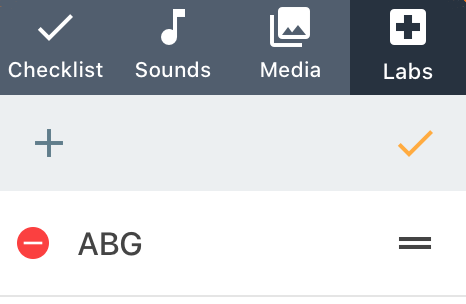 When you tap on the send button

, the template is sent to Chart and Engage.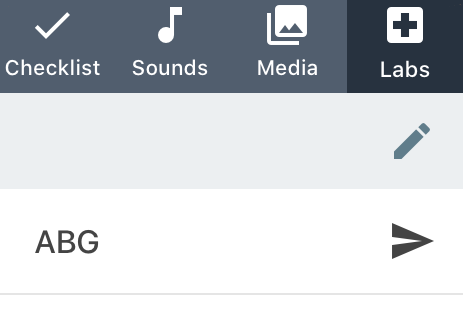 If Chart is not connected, it is sent to the Monitor.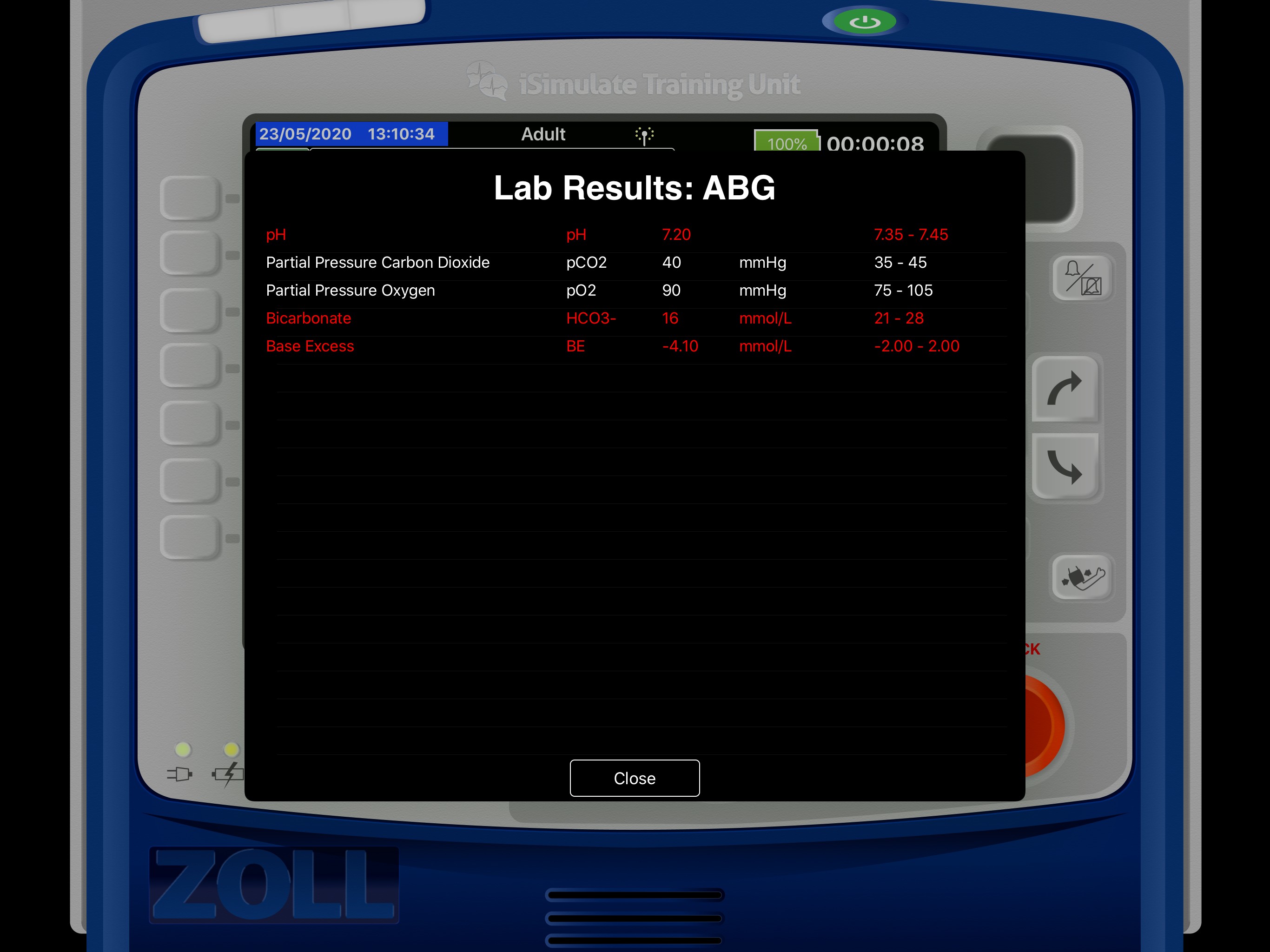 Labs results are displayed as
Name
Abbreviation
Value
Units
Range
If the parameter value is outside the specified range, it is shown in red.
Editing a Template
To remove a parameter, tap on the red minus symbol

To add a new parameter you can either Add from Library (recommended) or Create New.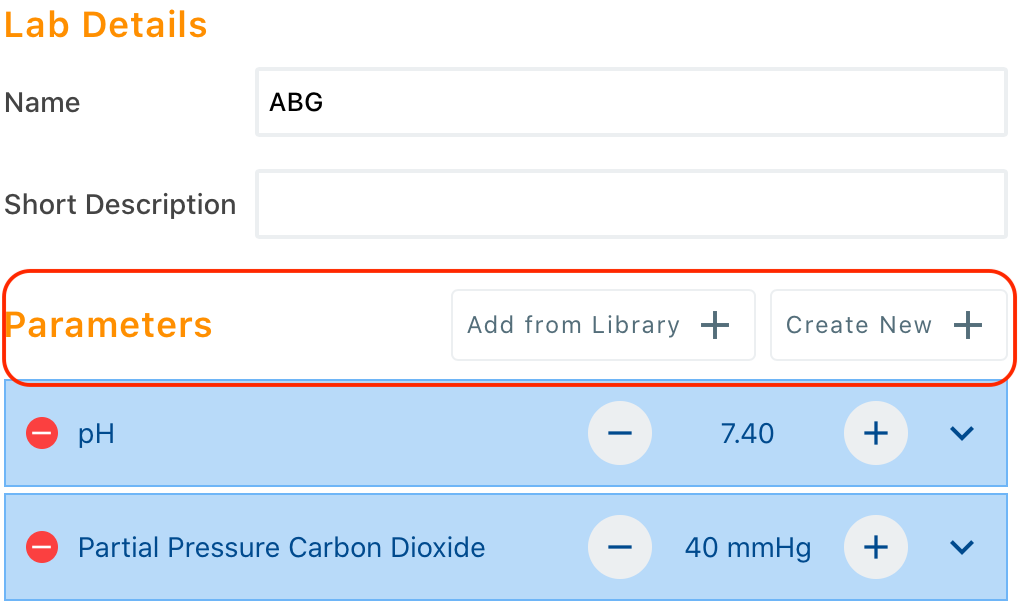 Add from Library opens up the extensive Parameter Library.
You can search for a specific parameter or scroll through the list.
Tap on Parameters to add to the Template and then close the list.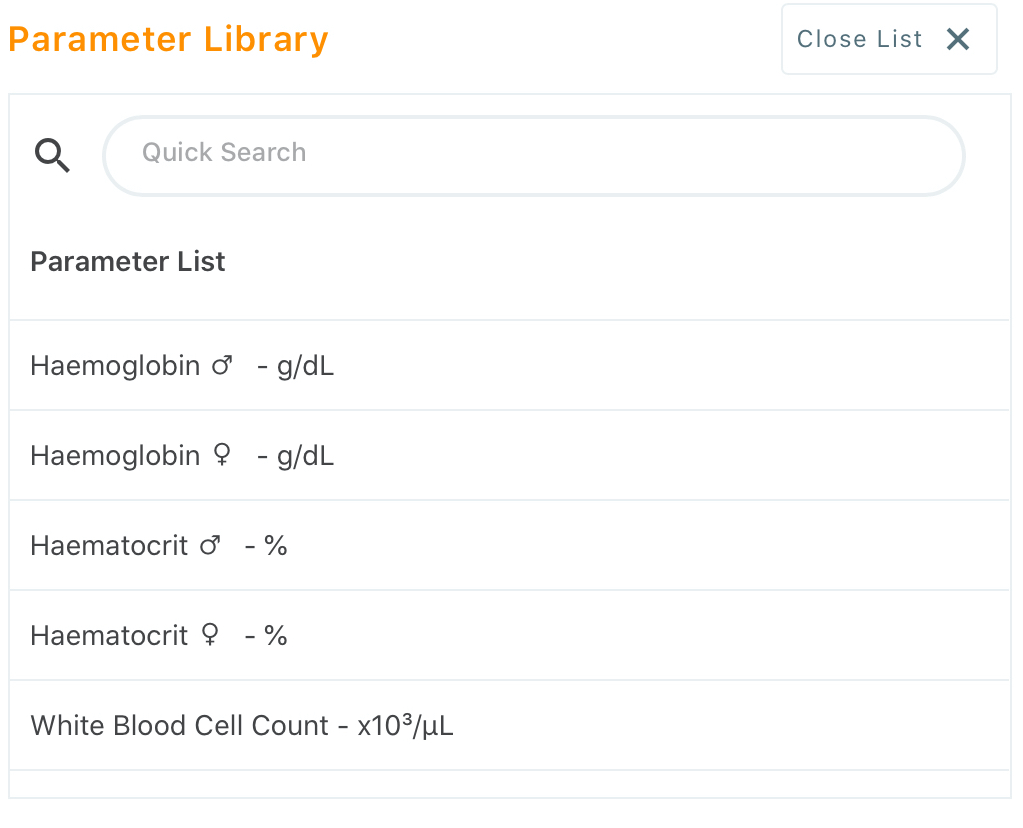 Parameters
Tapping on the

button opens up Parameter editing.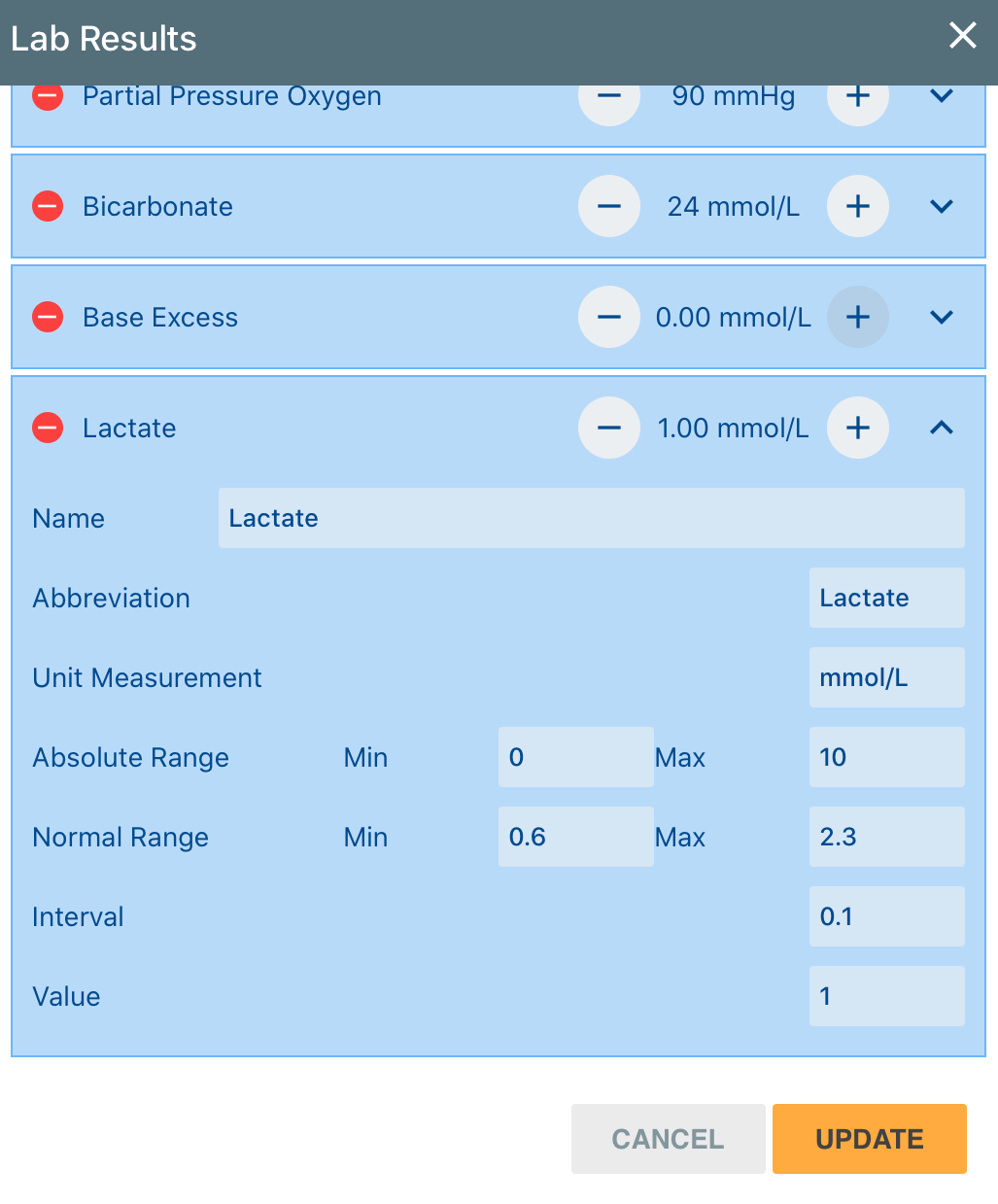 This allows you to edit the following
Name
Abbreviation
Unit Measurement
Absolute Range (the full range that the values of this parameter may be)
Normal Range (the usual range expected. Values outside this range will be displayed in red)
Interval
Value (default value)
Create your own
A unique feature of REALITi is that it allows you to create your own Templates and your own Parameters.
Tap on New Blank Template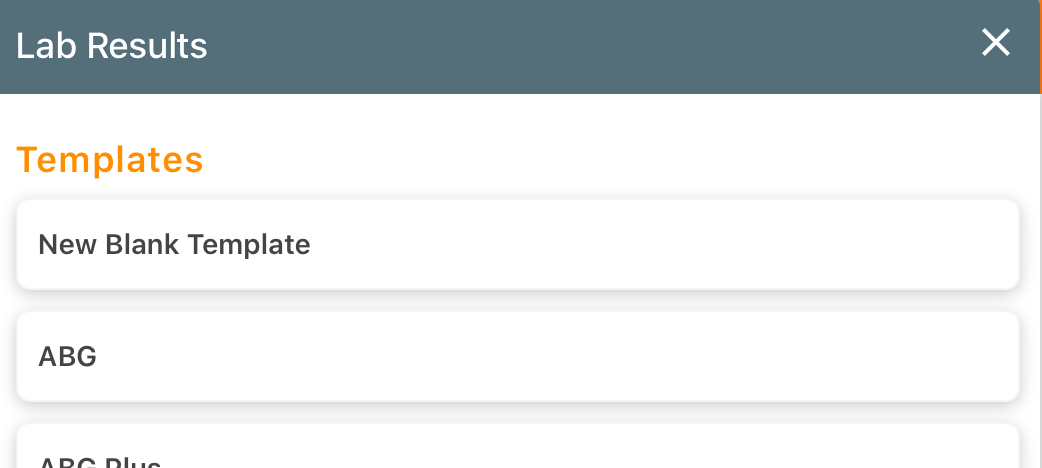 Enter a name for your new template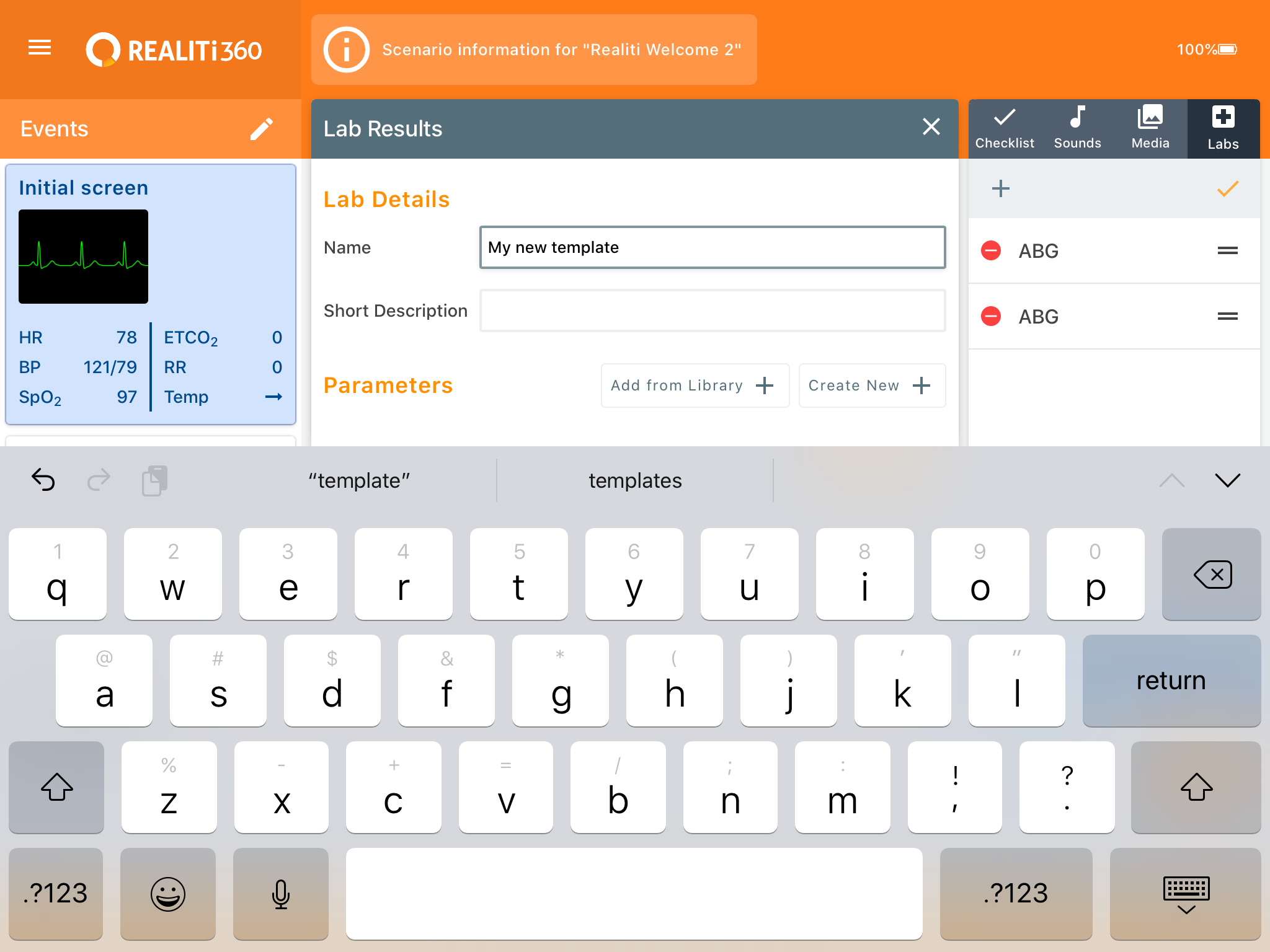 Now create a new Parameter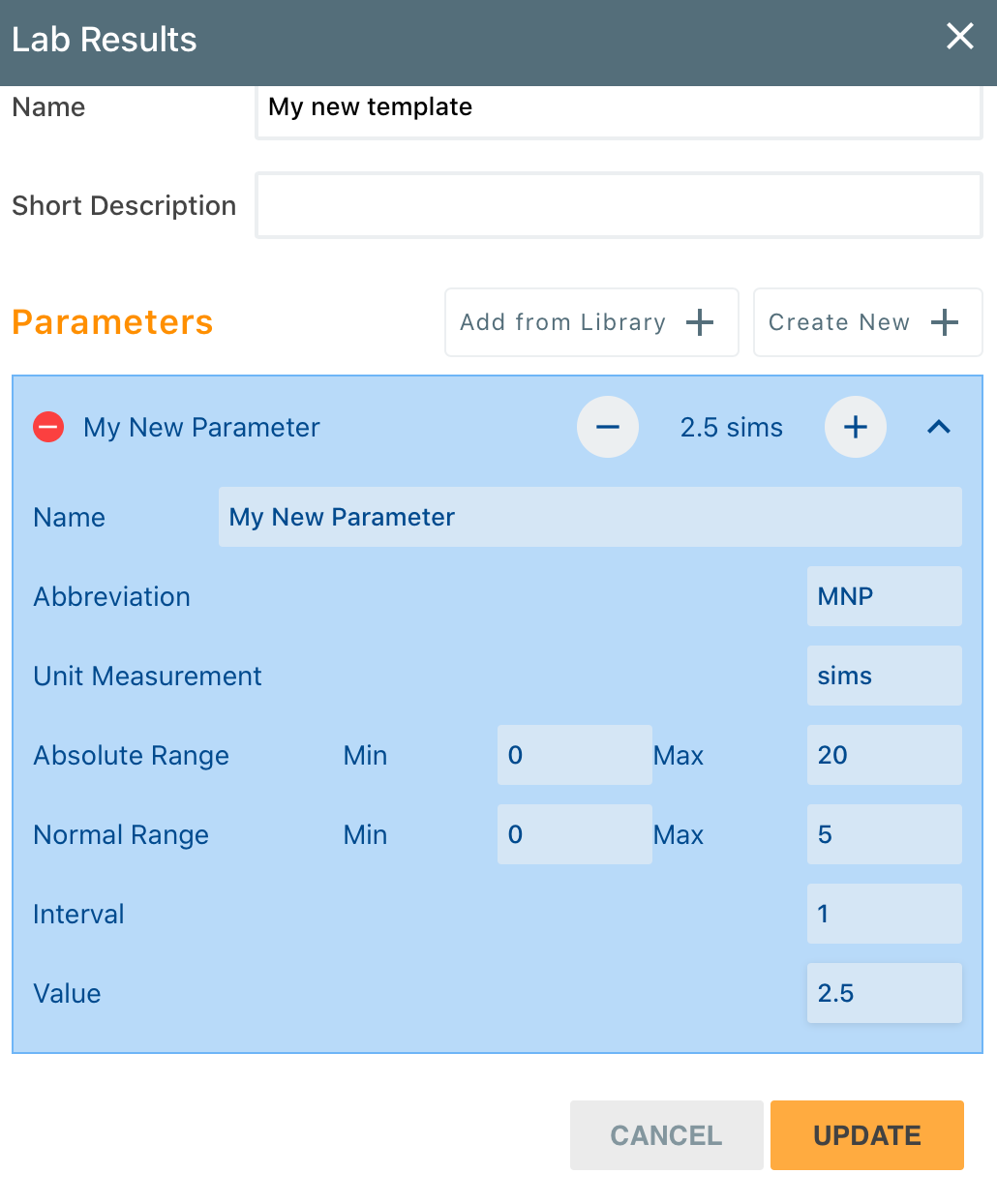 You now have a new template with a new parameter.