Version 10.3 introduces the new Tempus LS and Tempus Pro screens.
The Tempus Pro and Tempus LS can be used together as connected screens to create the Tempus ALS system.
Using the additional monitor feature in REALITi, the 2 screens work seamlessly together.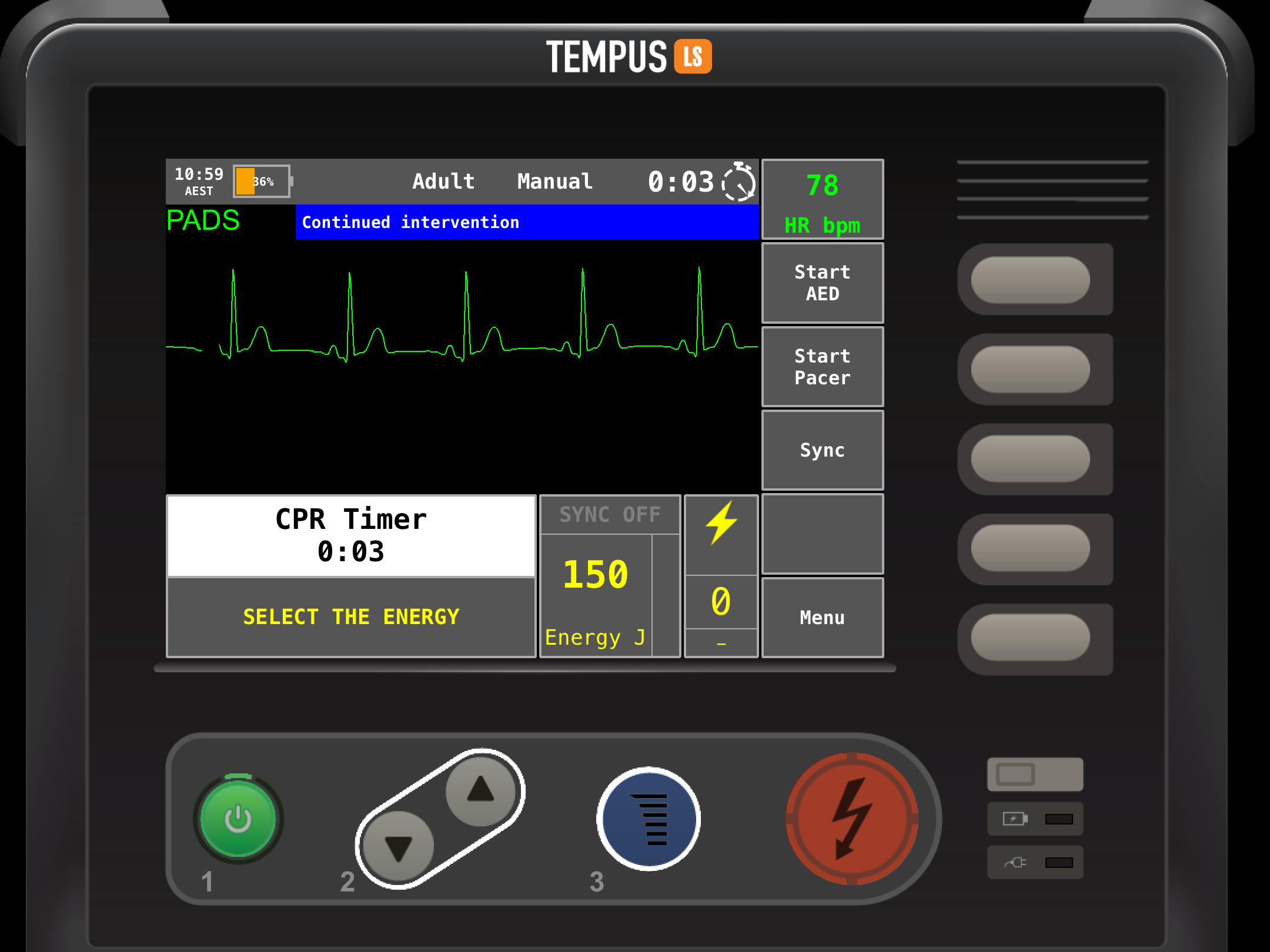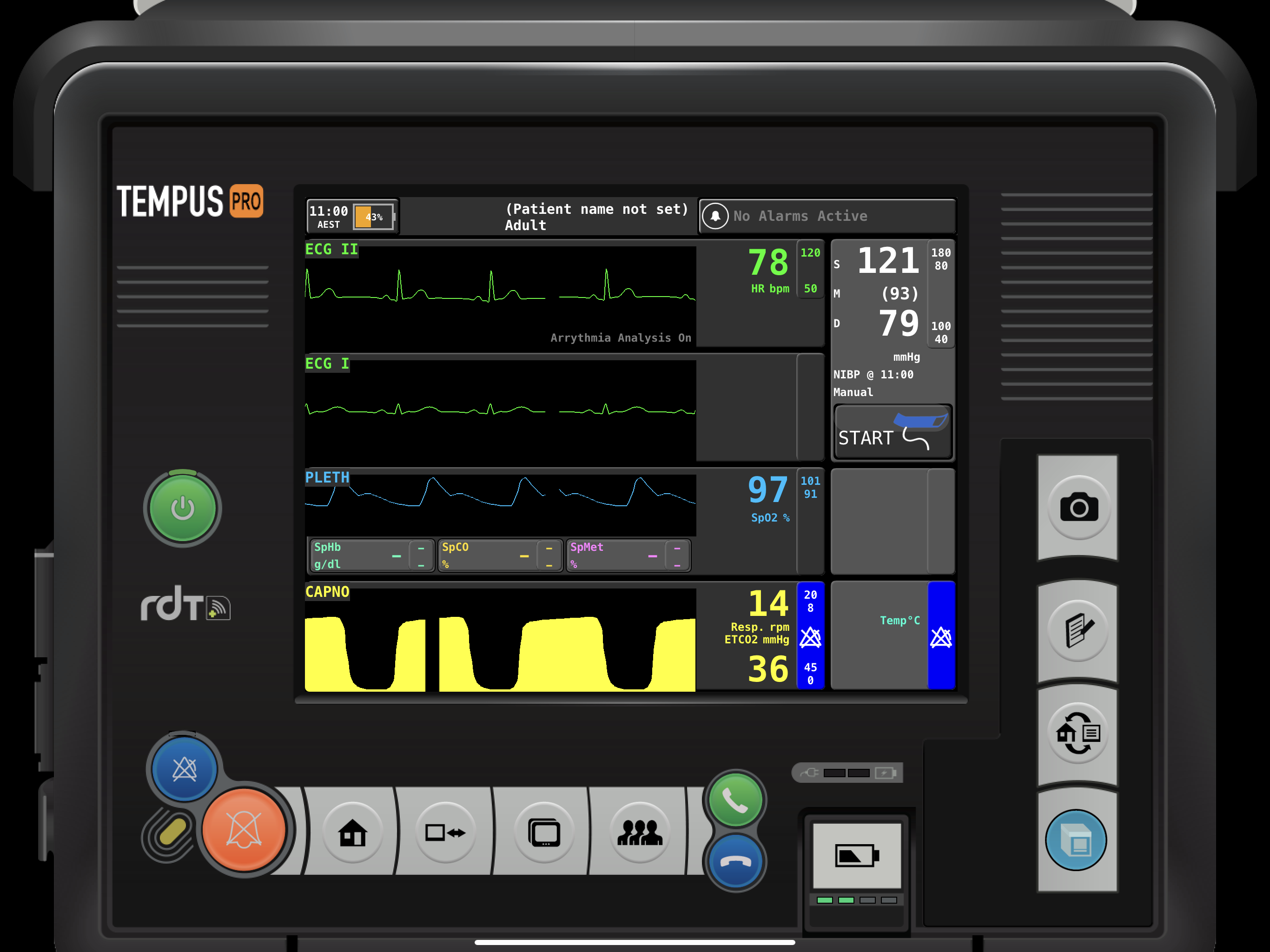 Improved performance and resolved crashes.
Two new ECG waveforms

Sinus 2
Pulmonary Embolism (new in Miscellaneous )






Philips MX800

Fixed constraint error.
Moved alarm message way from waveform.



Philips HeartStart MRx

Improved behaviour of CPR button.
Corpuls 1, MX800, Corpuls AED and Capnostream 35

Fixed a bug that caused waveforms to display as dotted lines.
LifePak 20

Improved waveform layout.
Lifepak 15

Improved waveform display when starting.
Enabled more devices as additional monitors.
Generic Monitor
Generic Basic numerics
Generic Basic wave
GE Carescape
Philips MX800
Connex Vital signs monitor
Capnostream 35
Schiller PHYSIOGARD Touch 7
Tempus Pro