All of your scenarios can be stored in Community.
Once you have uploaded a scenario you can:
You can upload a scenario from REALITi or via a browser on a Computer
On an iPad - Open the REALITi application, tap on Community and login.
On a computer or mobile device - open you preferred web browser and go to https://isimulate.community and login.


Tap on Me in top right hand corner
Tap on Upload Scenarios



On an iPad - Select Import from REALITi

- Select scenarios to import or Select all
- Tap on Upload Selected



On a computer or mobile device - drag and drop files or click to browse

My Scenarios
My Scenarios is your personal library of scenarios that you have curated.
Once a scenario has been uploaded, it remains unpublished until you add a description, categories and tags.
Adding a description, patient age, condition and tags will make searching and filtering for relevant scenarios much easier.
Tap on the

orange

banner
Add a Description
Select Patient Age Class - Neonate, Paediatric or Adult
Select Patient Condition - Stable, Deteriorating or Cardiac Arrest
Add Tags by entering text and then selecting from the list. You can add multiple tags.
Save Changes
You change these later by selecting the Edit Scenario icon


Public and Private Scenarios
When a scenario is uploaded and descriptors are added, it remains Private.
A Private scenario can only be seen by you in My Scenarios, however it can also be shared in a Group.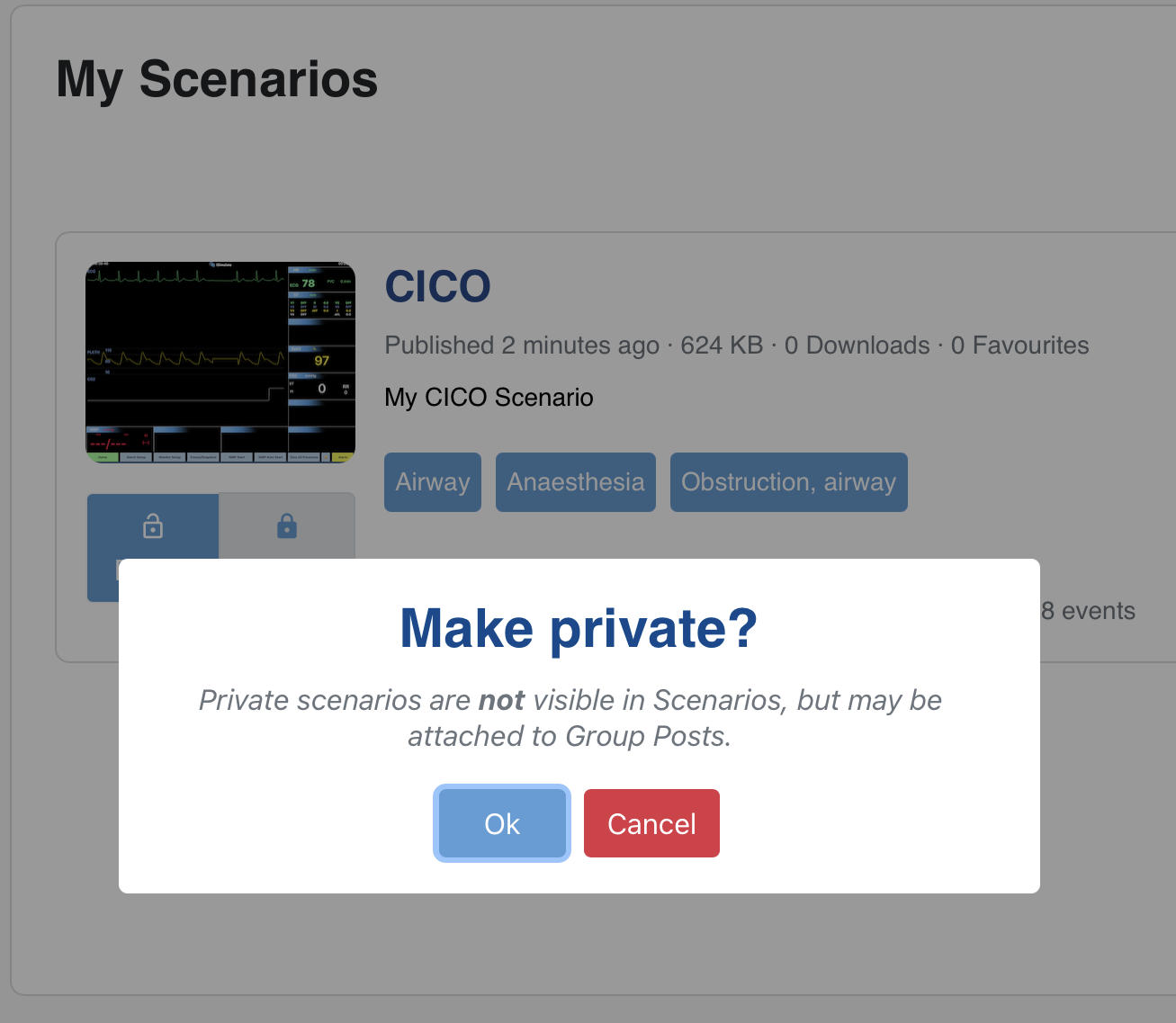 To make a scenario Public, tap on the Public button.
A Public scenario can be seen by everyone in Scenarios and also shared in a Group.
Managing My Scenarios
You can download, edit and favourite scenarios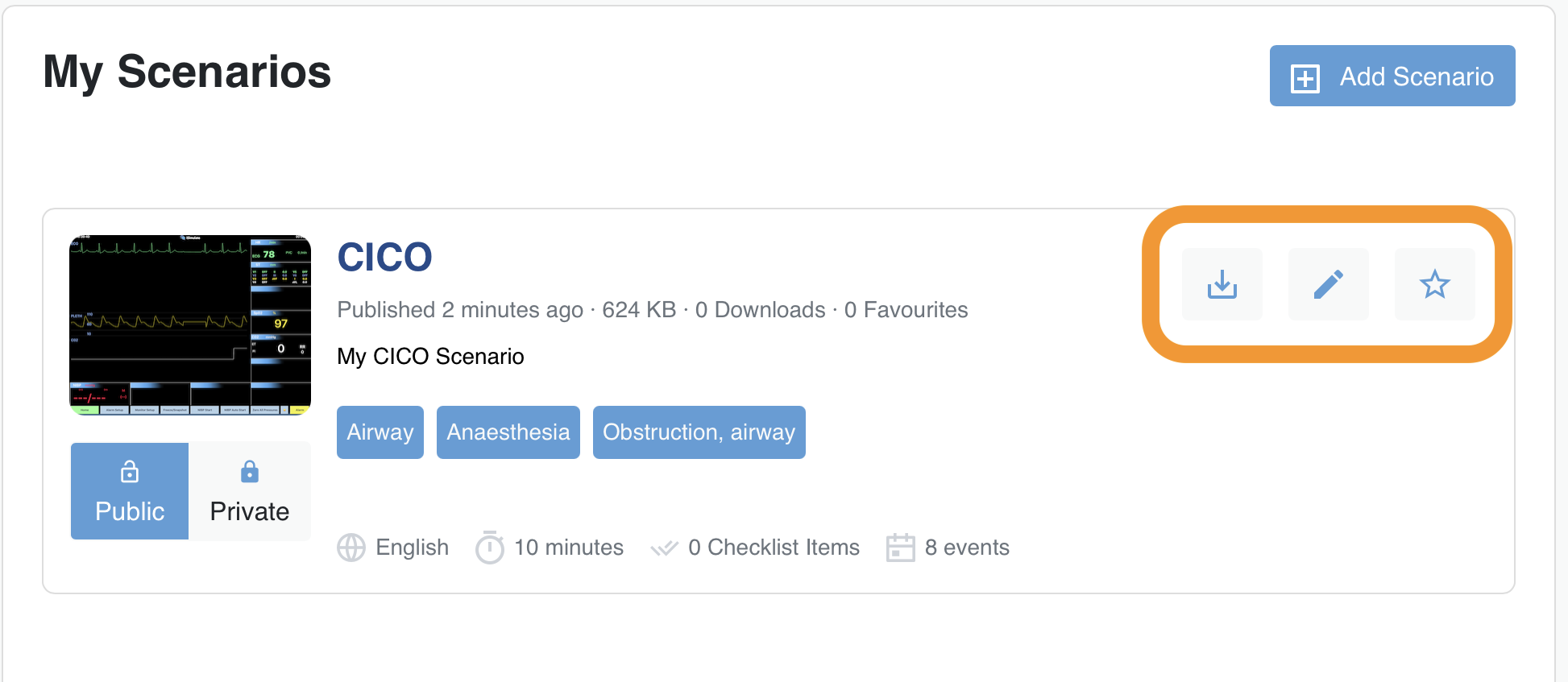 Scenarios
This is the public repository of scenarios in community
Here you can:
Search for Scenarios
Filter Scenarios according to age, condition and tags
Download Scenarios
Favourite Scenarios
Add to My Scenarios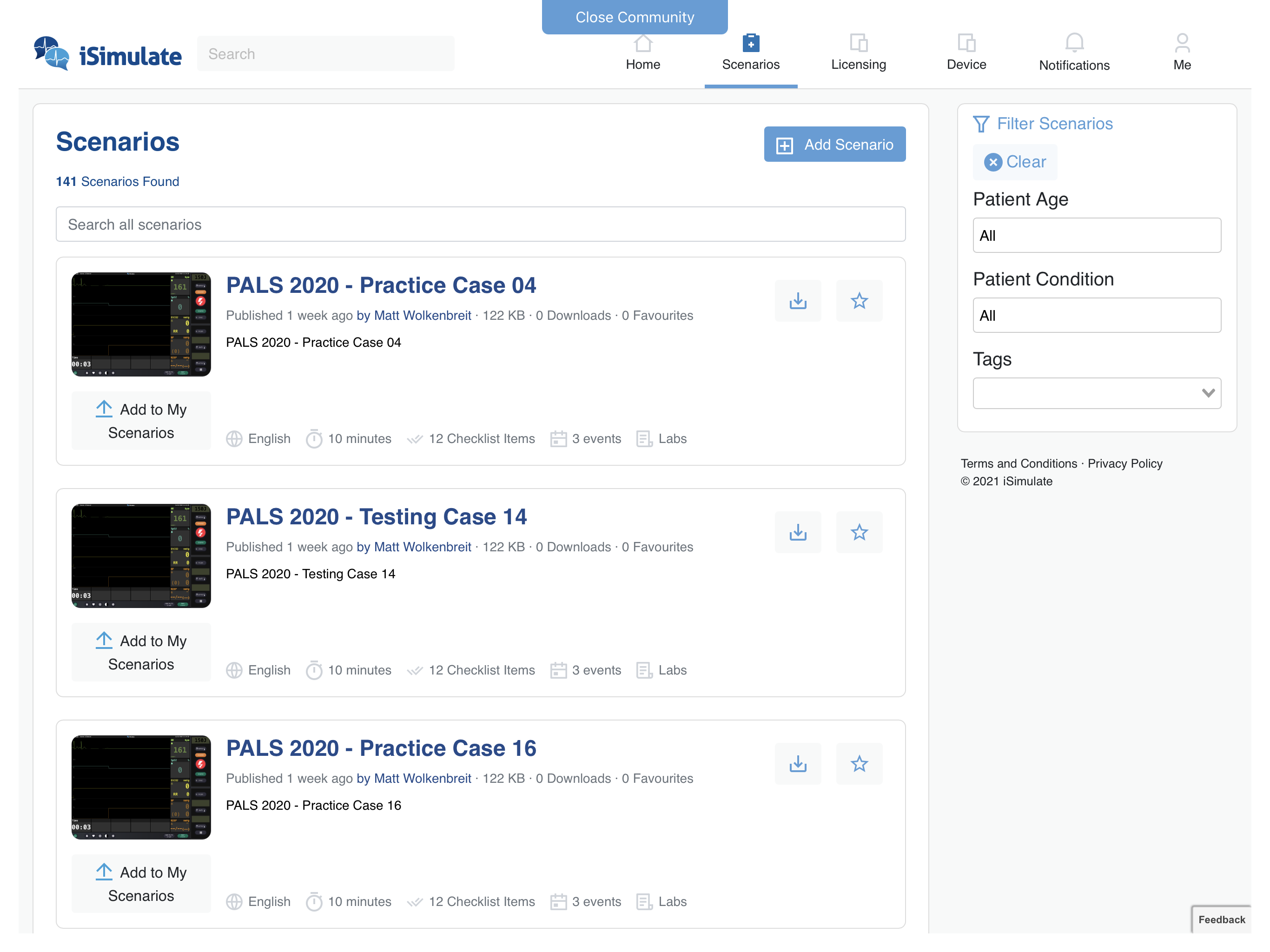 Opening a Scenario
If you are accessing Community via a web browser, you can open a scenario in My Scenarios and:
Ensure that the scenario you want to use is in My Scenarios or add it to My Scenarios.


Select Open Scenario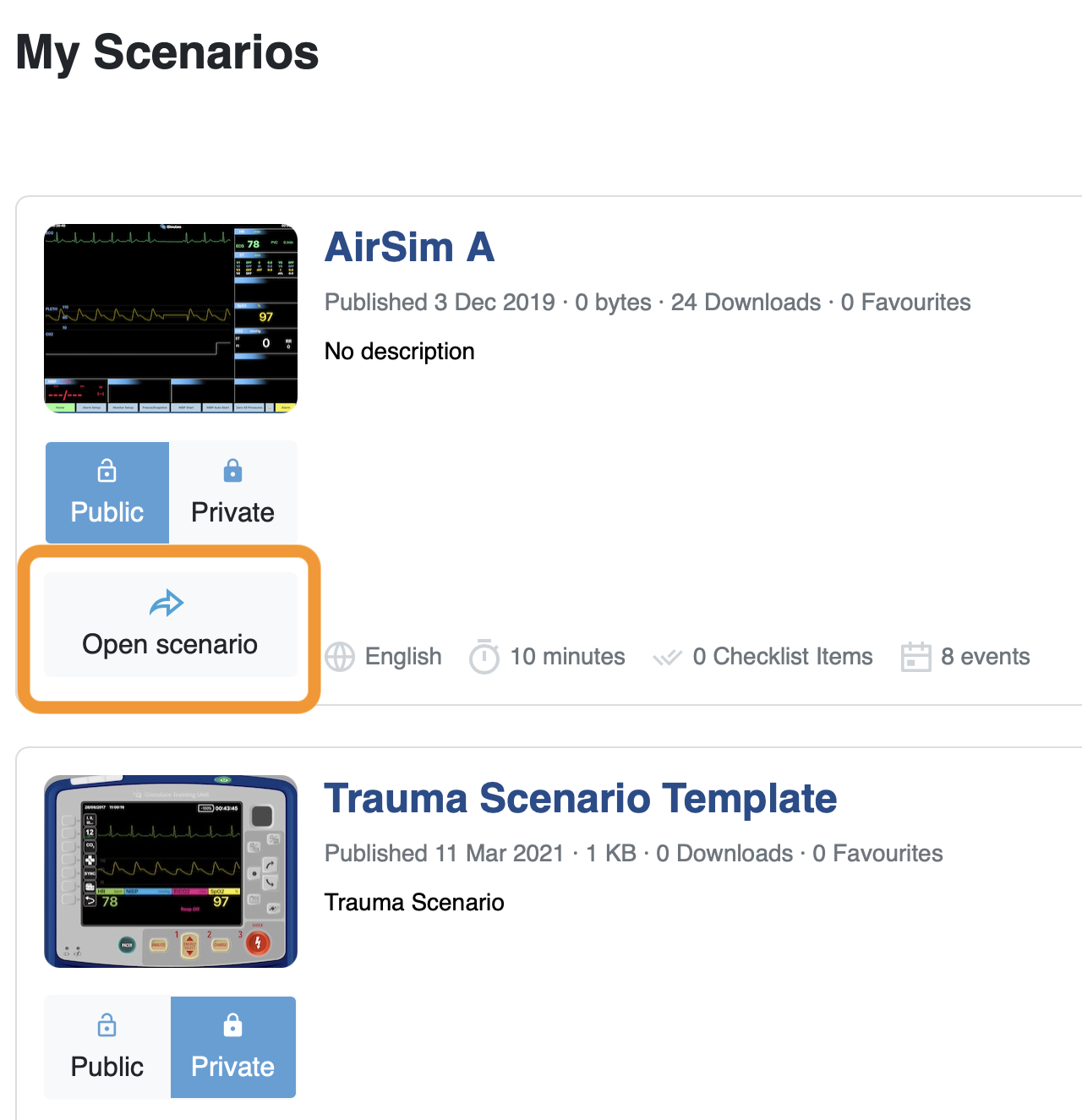 Creating a Scenario
If you are using community via a Browser, you can create a new scenario by selecting Add a Scenario and then selecting Create Scenario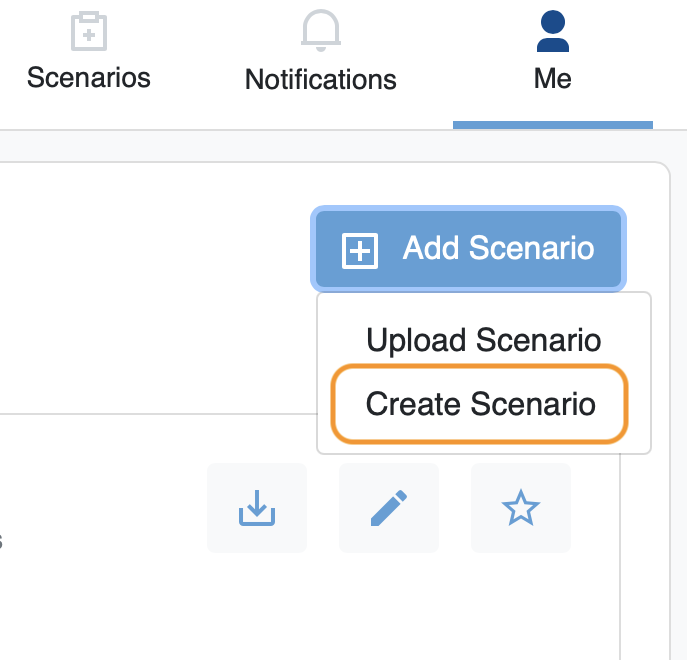 This will open up a REALITi Control panel.
You can create a scenario online in the same way as using REALITi control on the iPad.
Once you have created the scenario, click on the Menu icon and Save Scenario.
Once saved you can Exit to Menu.
This new scenario will be saved in My Scenarios.