Community is the online portal for iSimulate users.
It's key features are:
Scenario Repository
Scenario Creation and Editing
Browser Scenario Remote Control
Groups - Allow sharing of posts, scenarios and media via a Public or Invite Only Group
iSimulate Community Login Page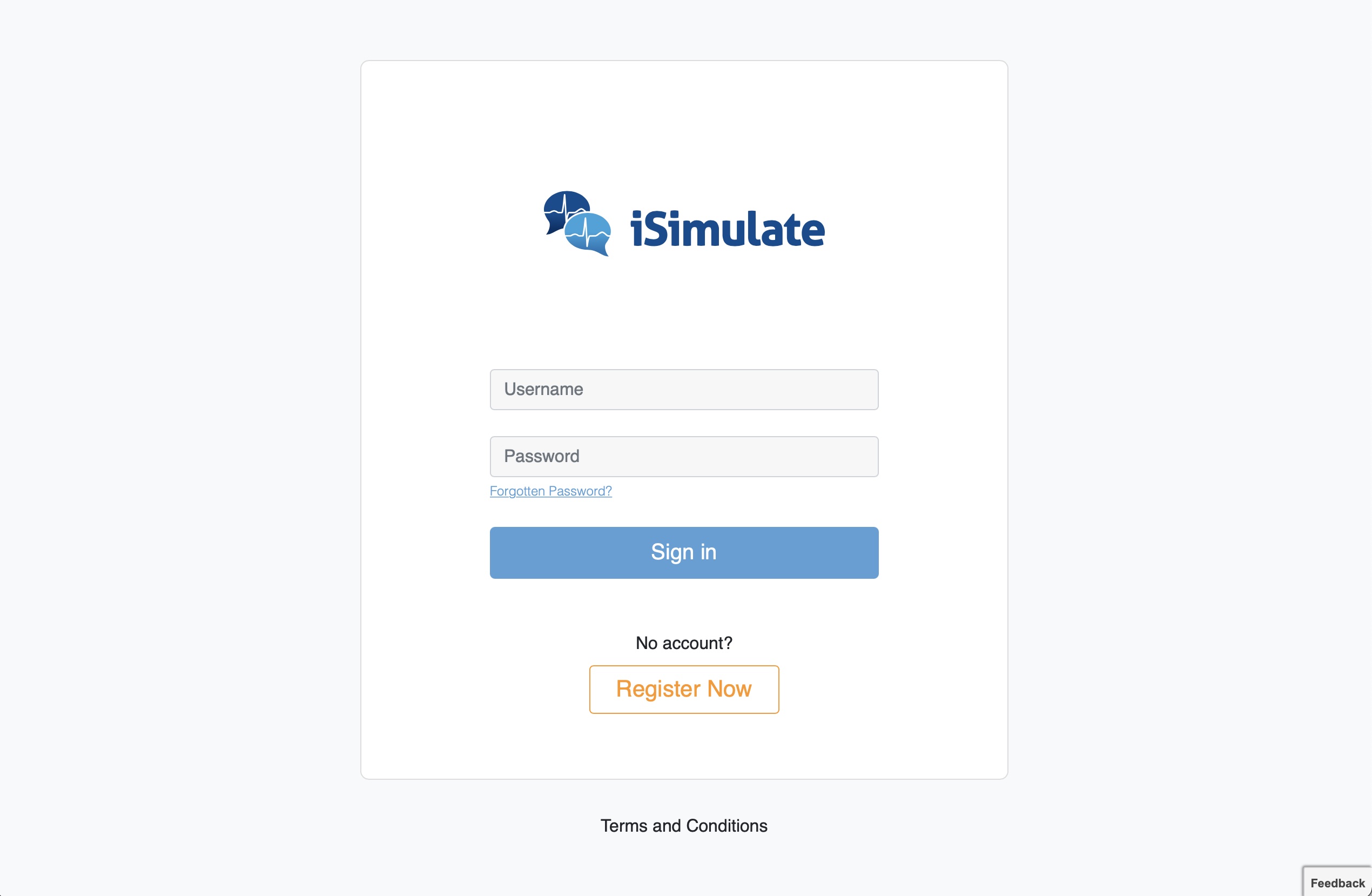 If you have a username and password from iSimulate, Sign in.
If you do not have a username and password, usr the Register Now button.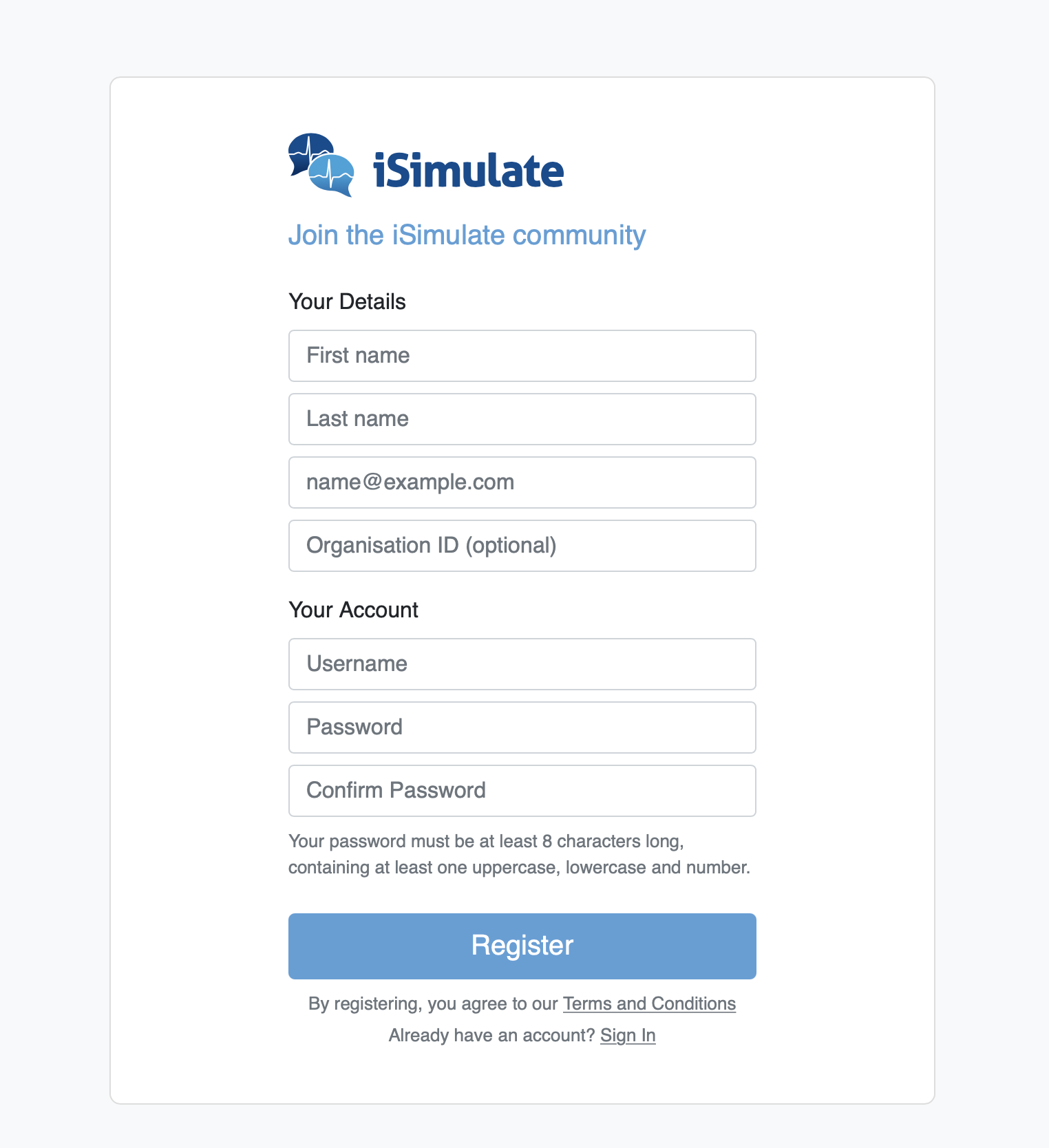 Community Home Page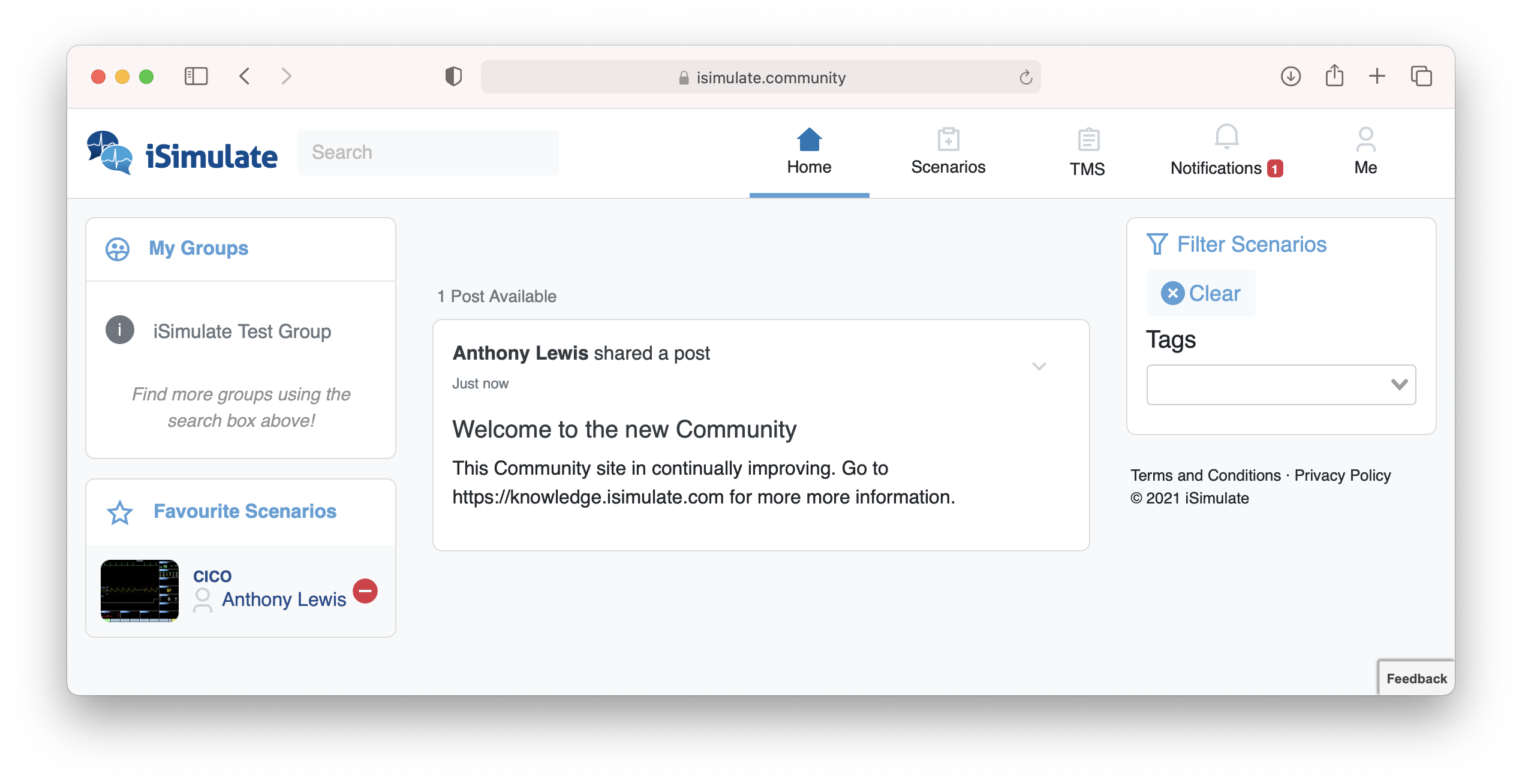 On the Left
My Groups - a list of all of the Groups you can see
Favourite Scenarios - quick access to your favourite scenarios.
Centre Pane
Posts in Community from your Groups
Upper Right
Home - Home button
Scenarios - a list of all of the public access Scenarios
TMS - online Training Management System - scenario event logs
Notifications
Me - access to My Profile, My Scenarios, My Groups and My Media


Scenarios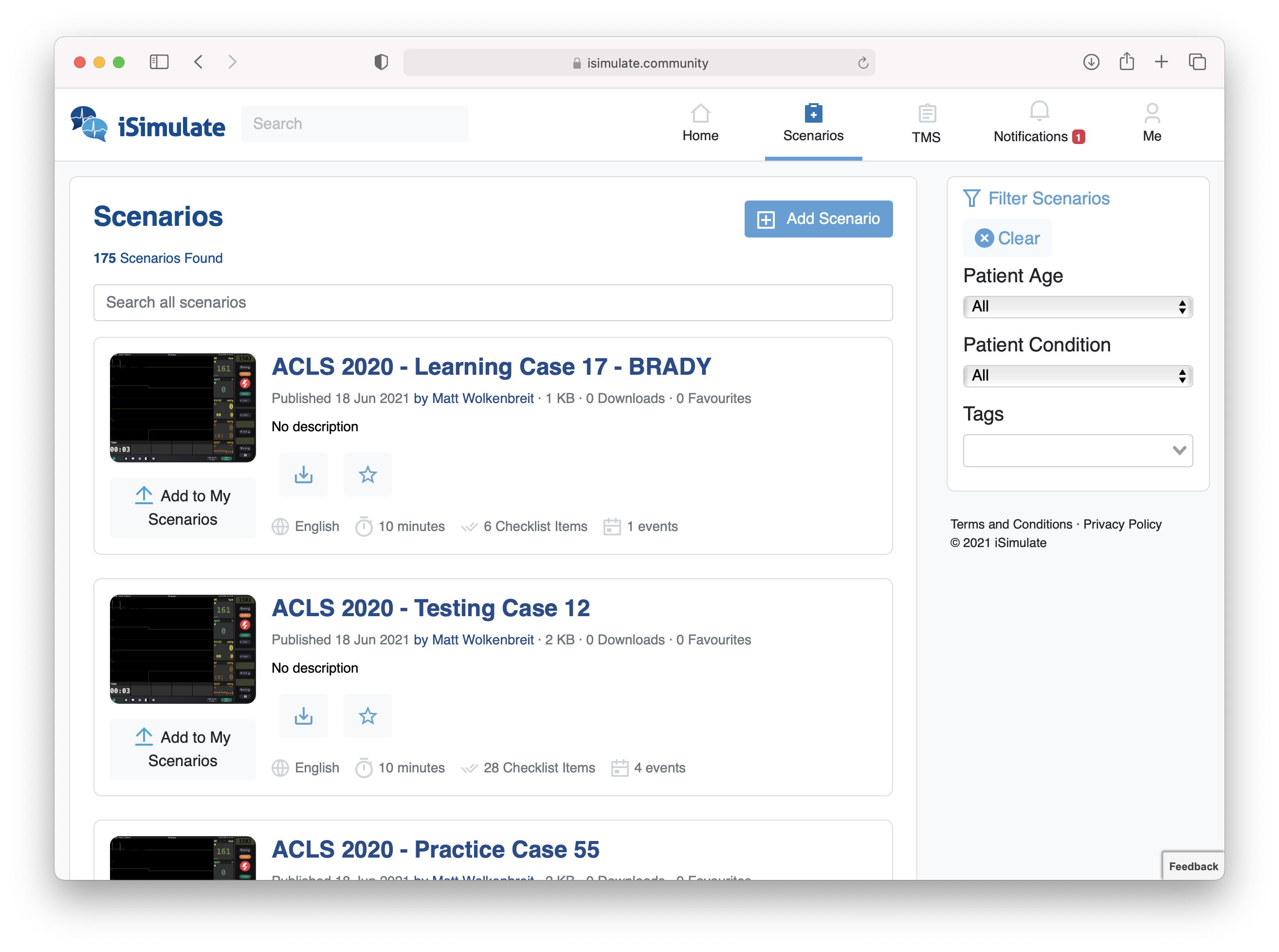 A list of all of the public accessible Scenarios in Community.
Filter by age, condition and tags
Add a Scenario to My Scenarios by selecting 'Add to My Scenarios'.