For US users only - Your SimScope comes pre-configured for your router's wireless settings currently being used with REALITi and/or the REALITi router has been shipped to you.
Please follow the instructions in REALITi SimScope 2 - First Time connection.
Wi-Fi Setup
Open REALITi and select the Stethoscope Tab
Now tap on the Settings wheel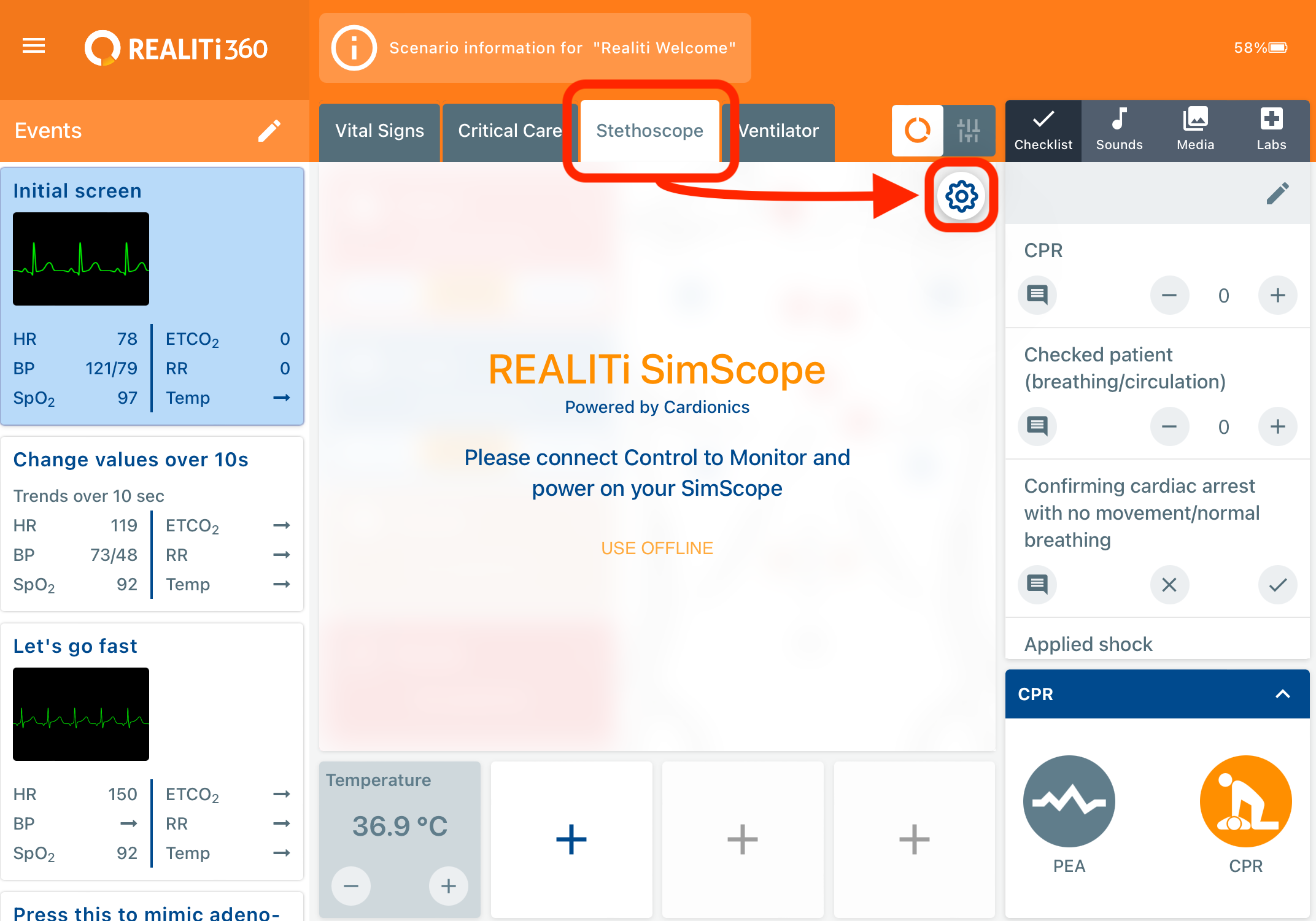 You'll see this screen.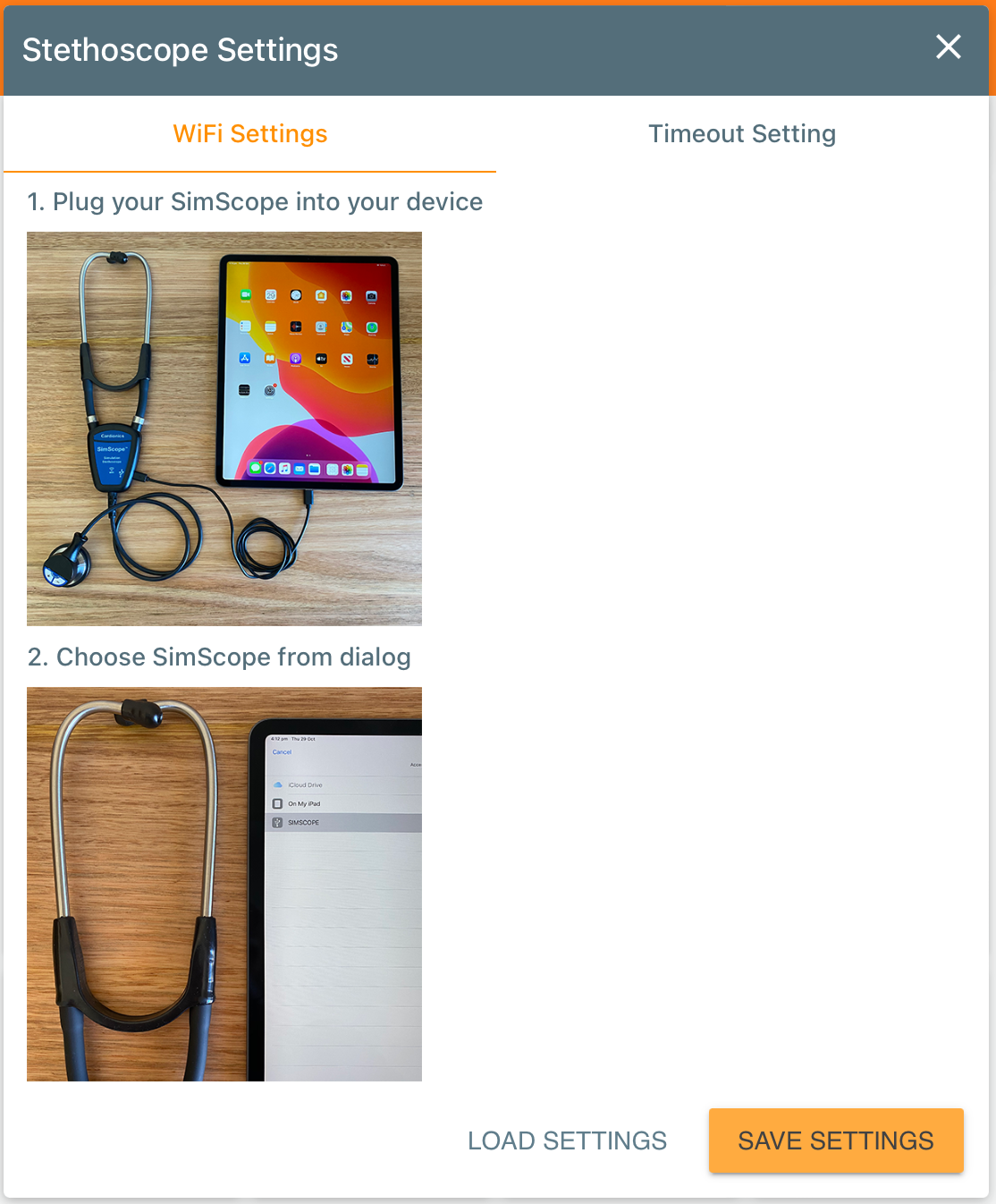 Connecting SimScope to your iPad.
The lead supplied with SimScope has a USB-A connector.
You will need an adapter (dongle) to connect this to the iPad port.
Your iPad may have a Lightening Port or a USB-C port.
USB-A to USB-C adapters are more common than USB-A to Lightening.
Top Tip: You can use the 12.9 inch Monitor iPad in your REALITi kit to set-up the Wi-Fi on REALITi SimScope. This is more likely to have a USB-C port.
Configuring the Wi-Fi
Once the SimScope is plugged in, tap on Load Settings
Wait for SIMSCOPE to appear on the file list, this might take some time. Then select SIMSCOPE and tap on Done.

You will then see options to add the Name and Password of your Wi-Fi router.
Once you have entered these, tap on SAVE SETTINGS
Note: Wi-Fi Name and Password should be same as that of the iPad.
You can now close the Stethoscope Settings box by pressing the x in the top right corner
Testing the Wi-Fi
Ensure your chosen Wi-Fi router is on and working
Unplug the SimScope from the cable (preferably from the body of the SimScope first)
Place the earpiece of the stethoscope in your ears (Tip: It is also possible to hear sounds from the speaker provided at the back of the headset of the stethoscope).
Now press the plus (+) button provided on the bell part of the stethoscope
You should hear the following:
'System Activation'
'Mode 1'
A series of beeps
'Wi-Fi Connected'
If this does not happen, plug the SimScope back into the iPad and try again.