First time connection
Make sure you have the following:
Wi-Fi Router on
iPads connected to Router
REALITi SimScope has been set to you Router Wi-Fi (See REALITi SimScope - Wi-Fi Setup)
Connect the REALITi iPads in the usual way
Once connected select the Stethoscope tab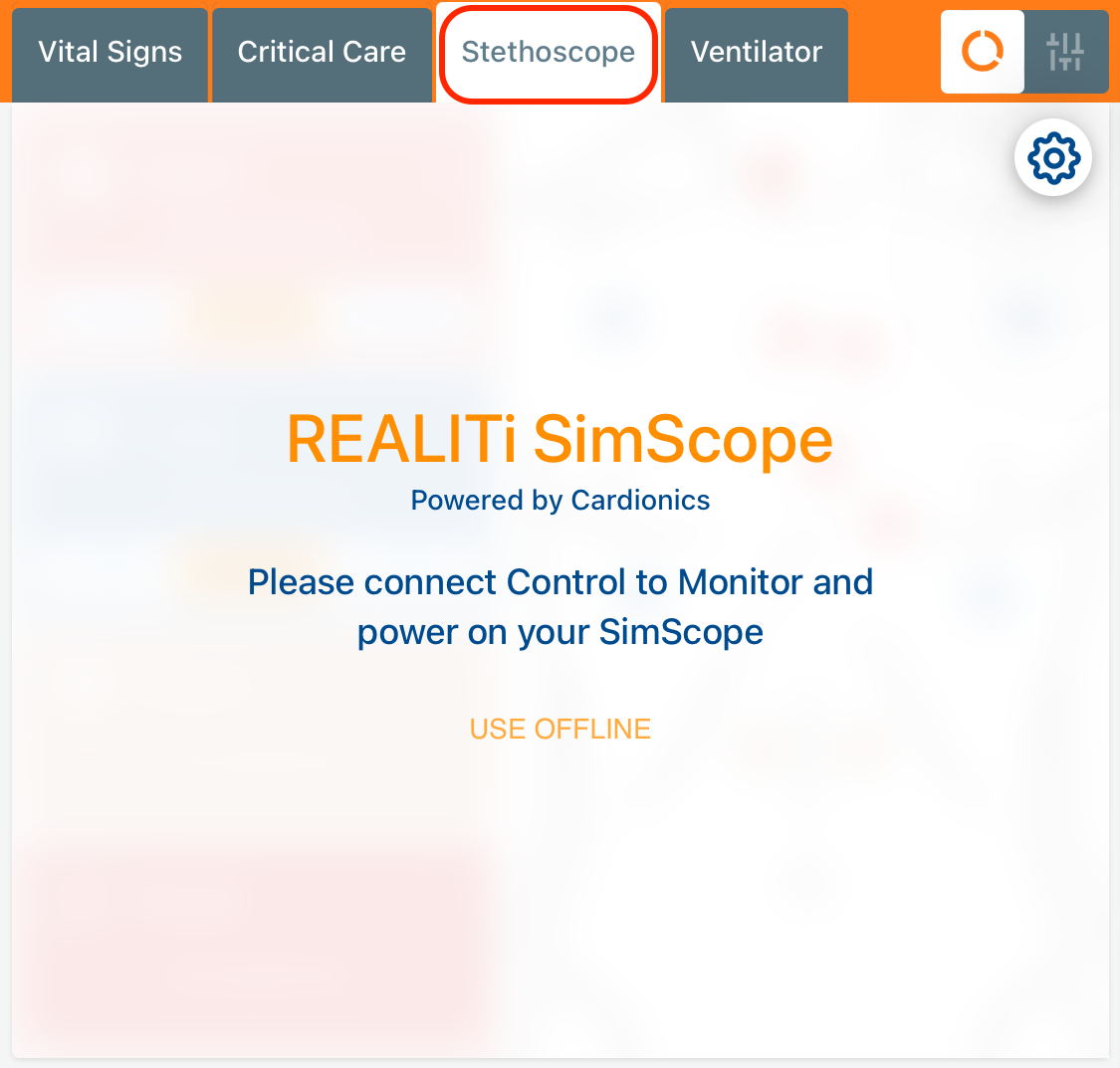 You may need to press the Plus (+) button on the REALITi SimScope again to connect to Wi-Fi
Then press the Connect button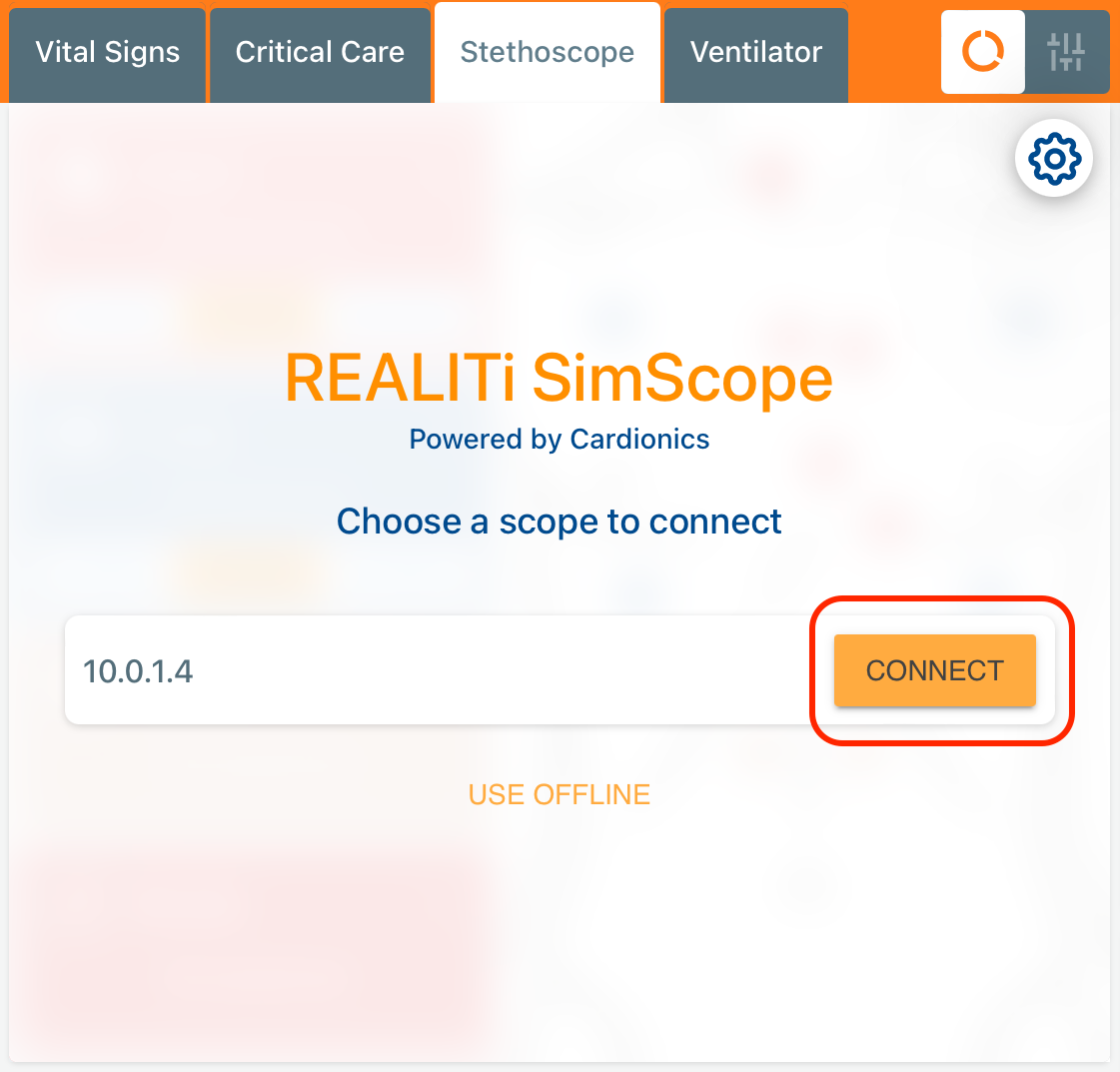 The first time the REALITi SimScope connects, it will download the Sound Library.
This should only take about 20 seconds to complete and subsequent connections will be immediate.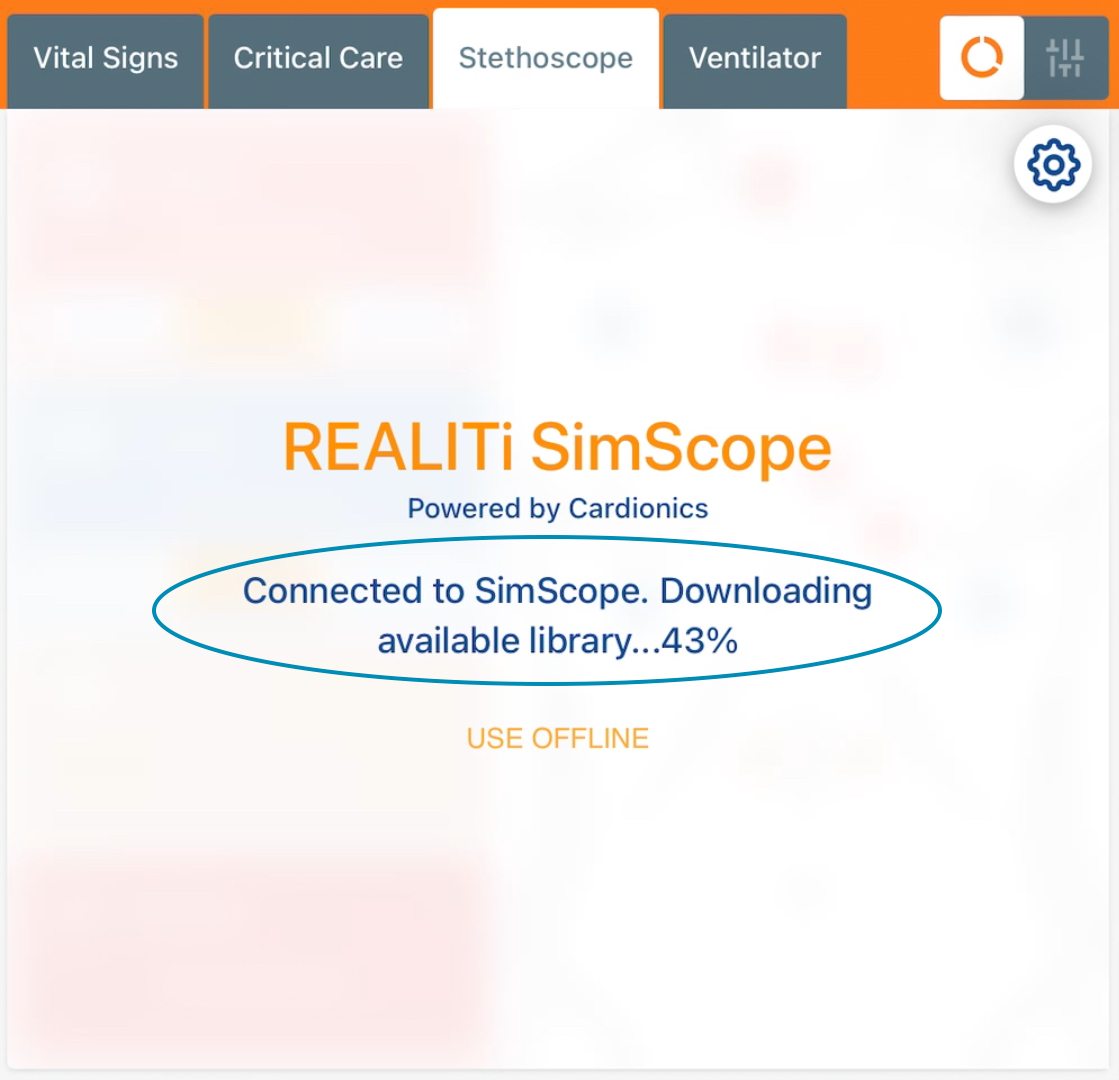 Once the library has downloaded, you will see the main REALITi SimScope control panel.