Chart is a Simulated Patient Electronic Record which is an optional module in REALITi.
It can display a variety of information which can be sent from the Control iPad
Patient information - photo, name, age, gender, condition and admission date
Clinical Overview documents

Media images such as X-rays, CT scans, Ultrasound images and 12 lead ECGs

Imported images

Laboratory results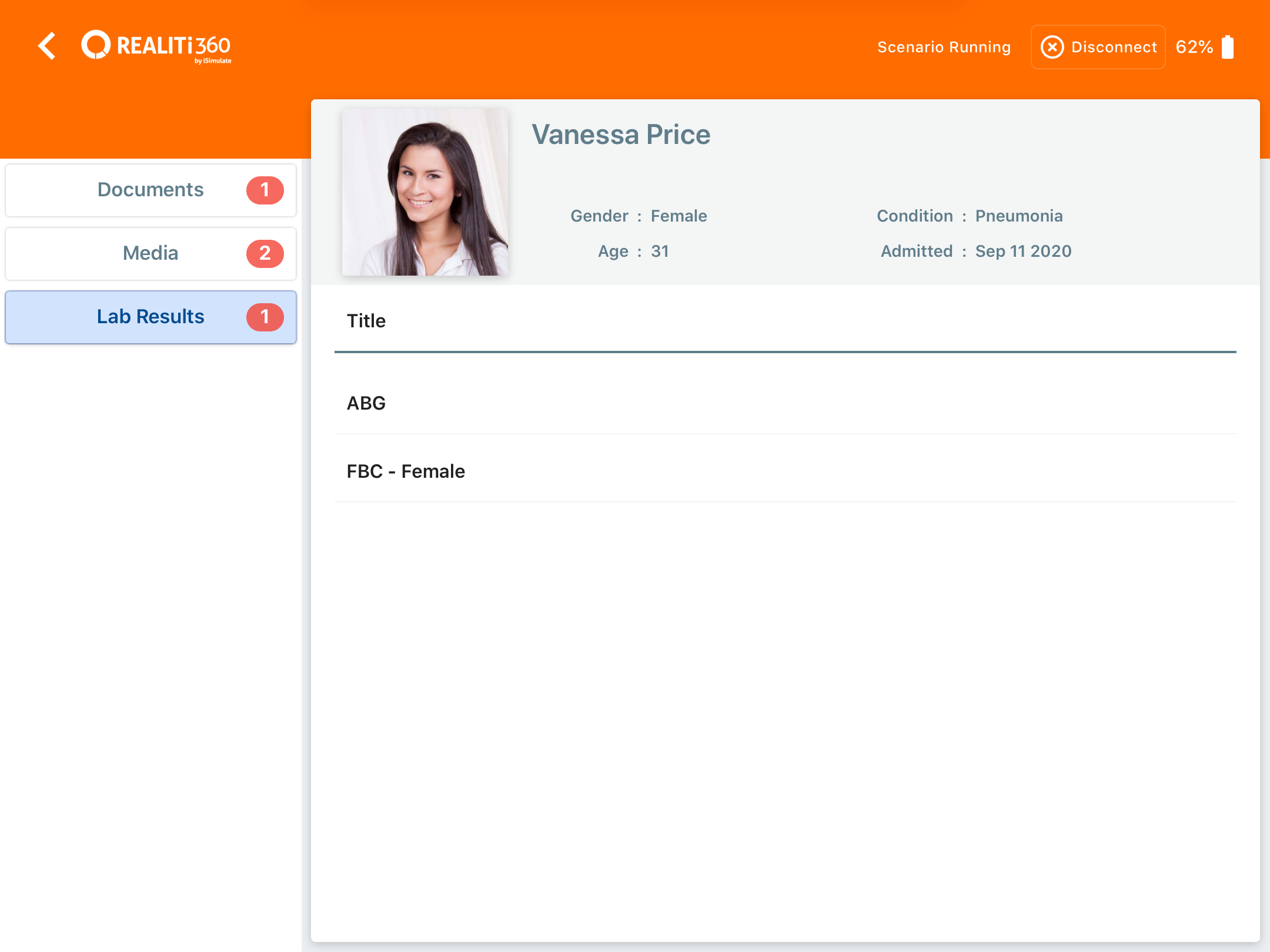 Connecting Chart
Tap on the Chart icon on the home screen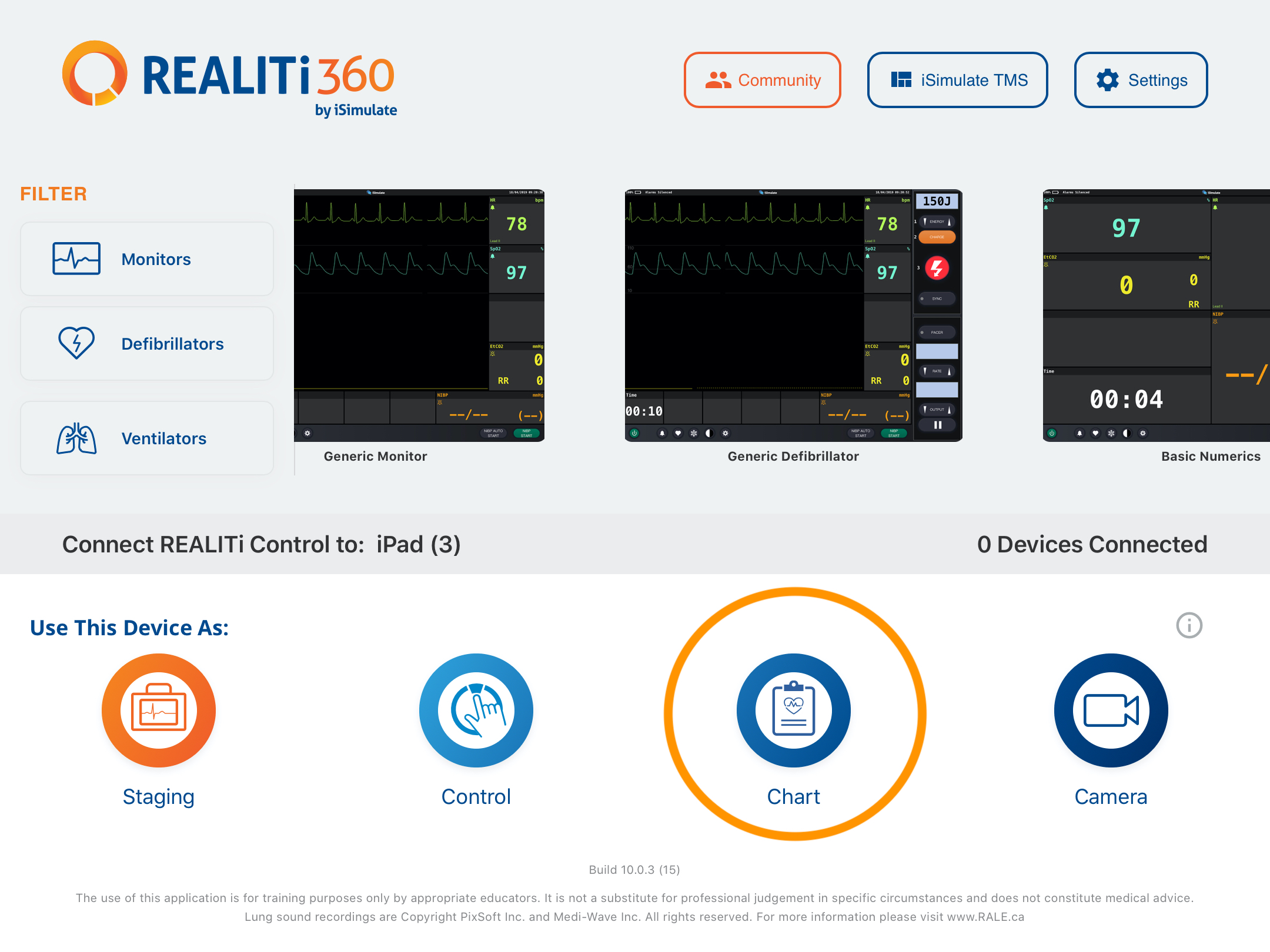 Tap on 'Tap to Connect' and select the relevant Monitor iPad to connect to.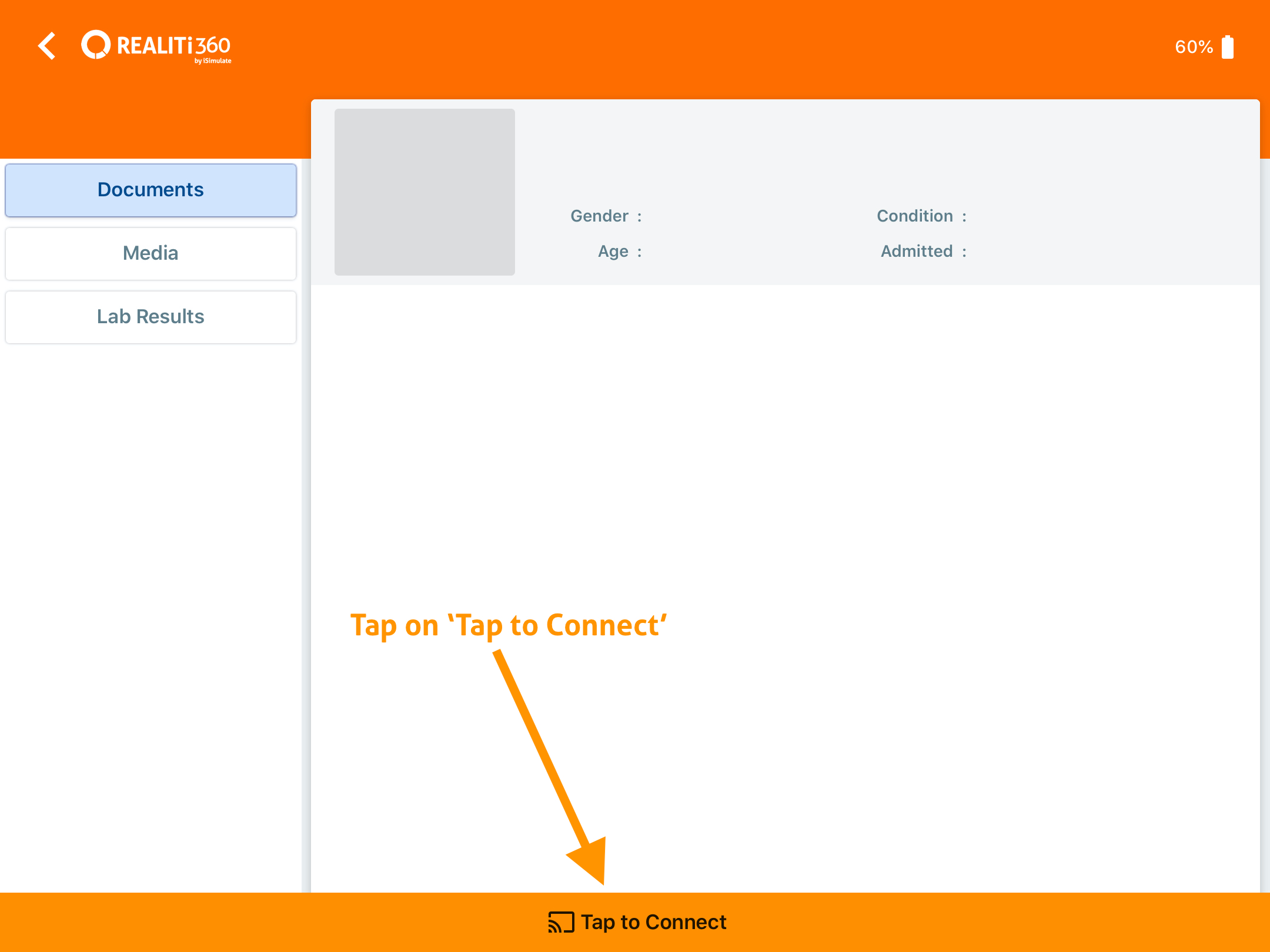 Chart will now display the Scenario Information for the scenario that is running.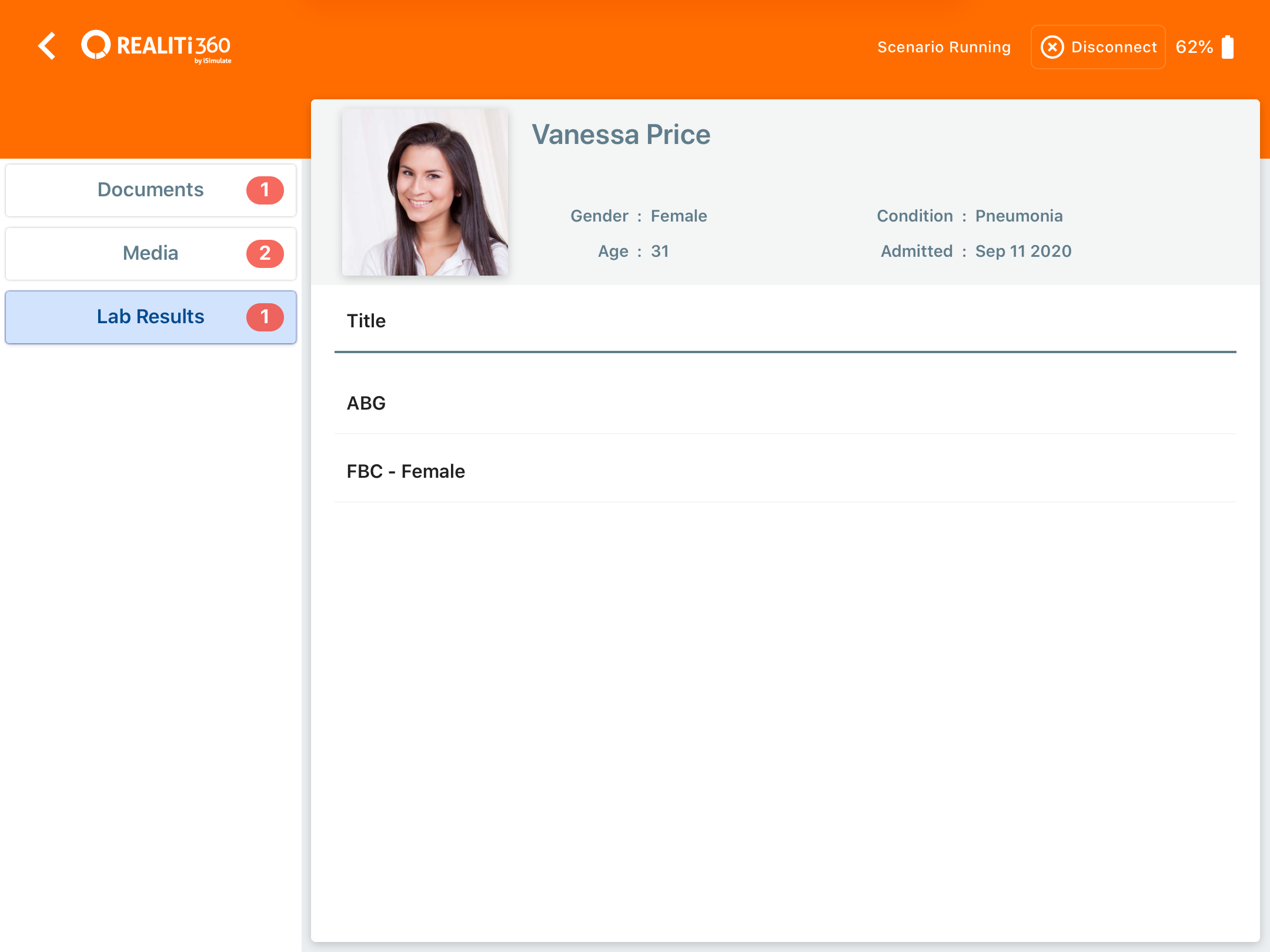 Using Chart
Documents
Chart will display the Clinical Story and History for the scenario.
This is composed in Scenario Information on the Control iPad.
Media
This displays any media shared by the Control iPad and 12 lead ECGs
A Classification specific mask is applied to the image or video when the media is shared to the monitor or chart screen as shown below.
Included in the General, Ultrasound and Radiography masks are the patient details as entered in the Scenario Information.
12 lead ECGs can be sent to the Chart iPad in two ways
From the monitor or defibrillator screen directly via a 'Share 12 lead ECG' option which may be specific to that screen.
From the Electrode Placement pop-up on Control by tapping on the Send 12 Lead button
Lab Results
This displays any laboratory results as composed in the Labs panel on the Control iPad.