Sounds
The main control screen for the REALITi SimScope has 2 main areas
Sound Selection on the Left
Sound Location on the Right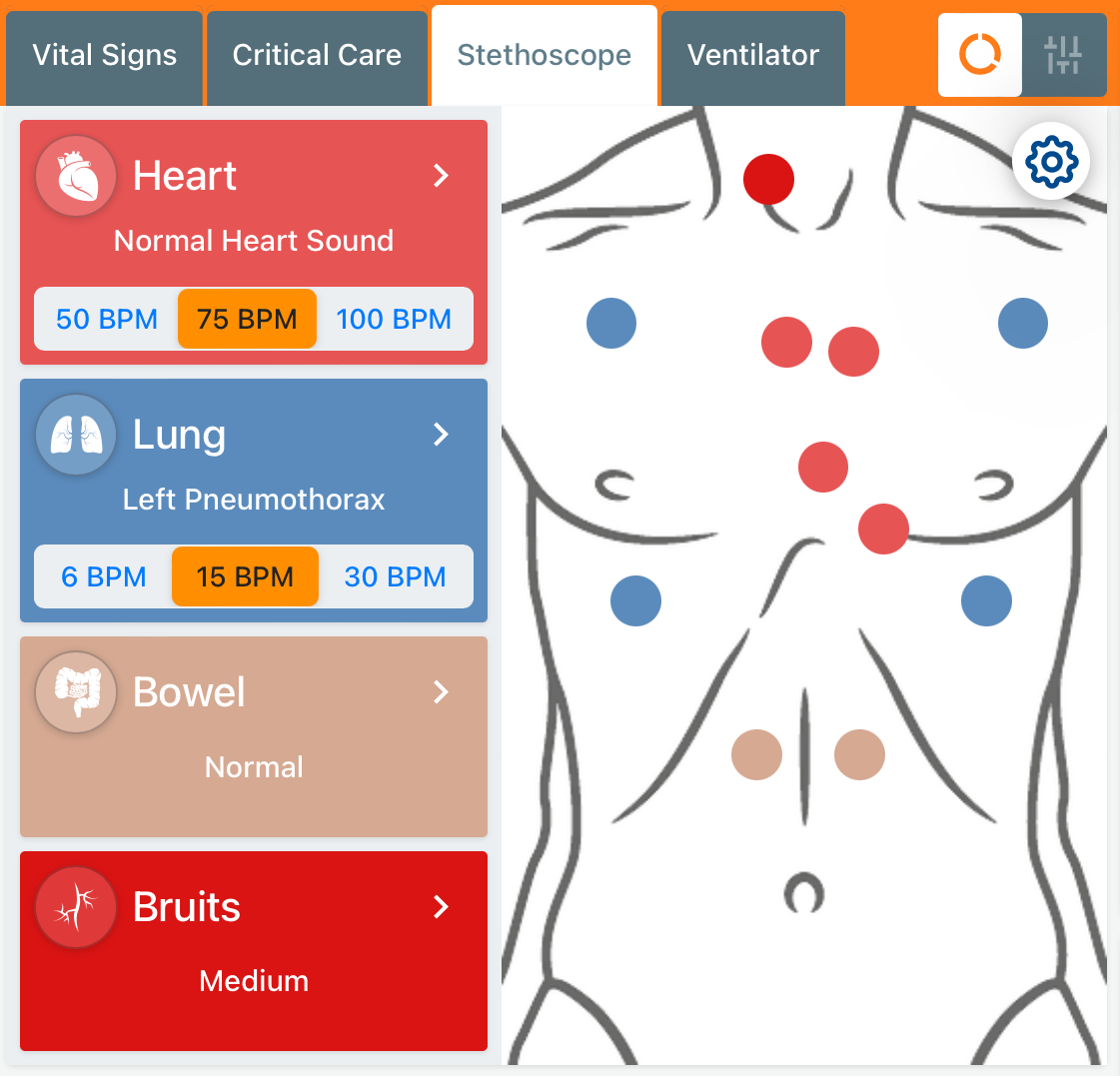 Sound Selection
You can select a Sound Set for Heart, Lung, Bowel and Bruits
Tap on the > button and a new Menu will appear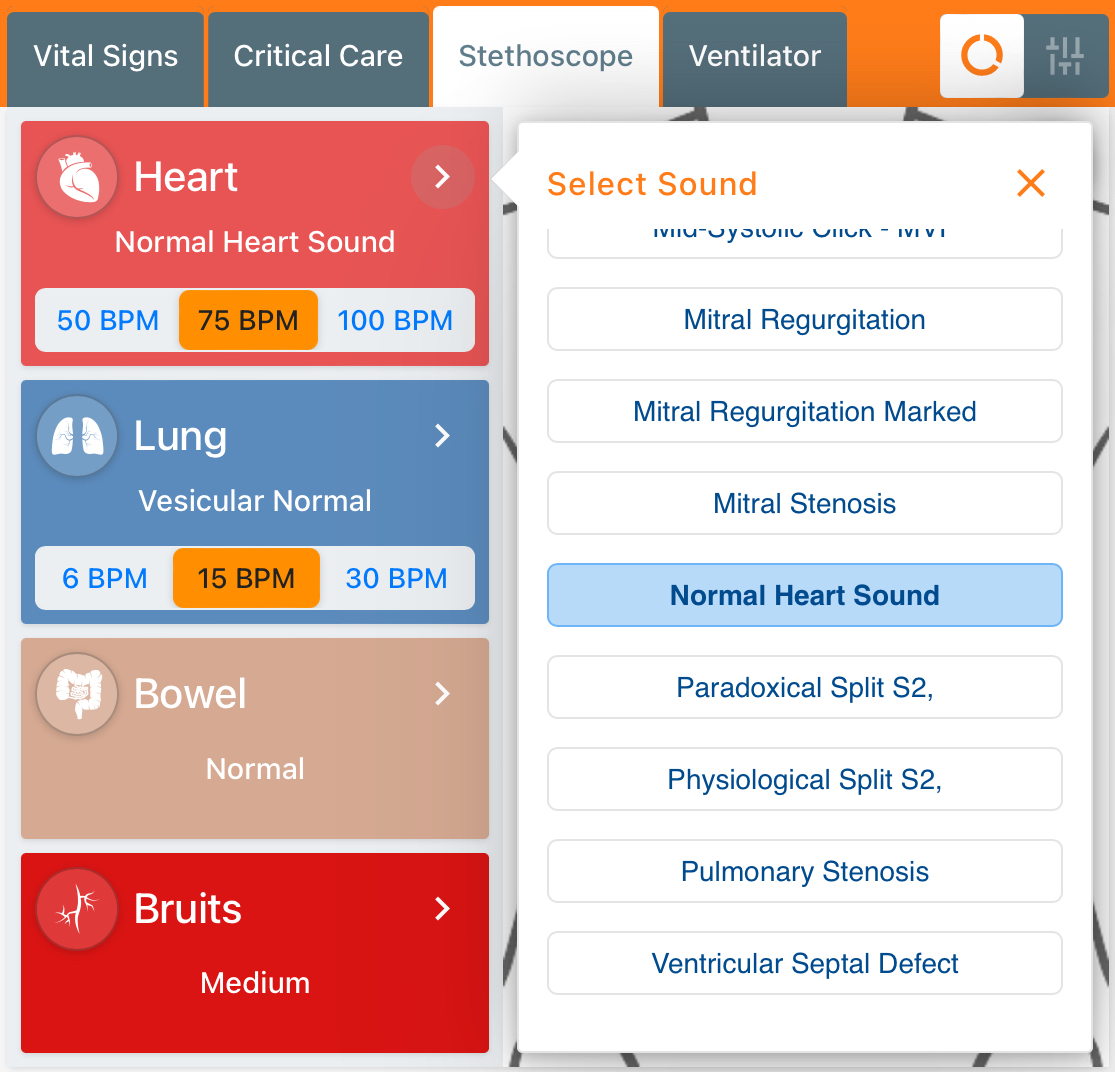 Scroll through the menu to find the appropriate Sound Set, select and then close the Menu by pressing the X.
Rate Selection
Note that for Heart and Lung, different rates can be selected.
Heart has 3 rates - 50, 75 and 100 beats per minute
Lung has 3 rates - 6, 15 and 30 breaths per minute
Sound Location
The dots on the torso refer to specific sound locations:
Heart

Aortic
Mitral
Pulmonic
Tricuspid

Lung

Right Upper
Right Lower
Left Upper
Left Lower

Bowel
Bruit
There are 2 ways to play a sound
1. RFID tags supplied
Place the REALITi SimScope over an RFID tag to play the associated sound.
The sound will stop when the REALITi SimScope is removed from the RFID tag.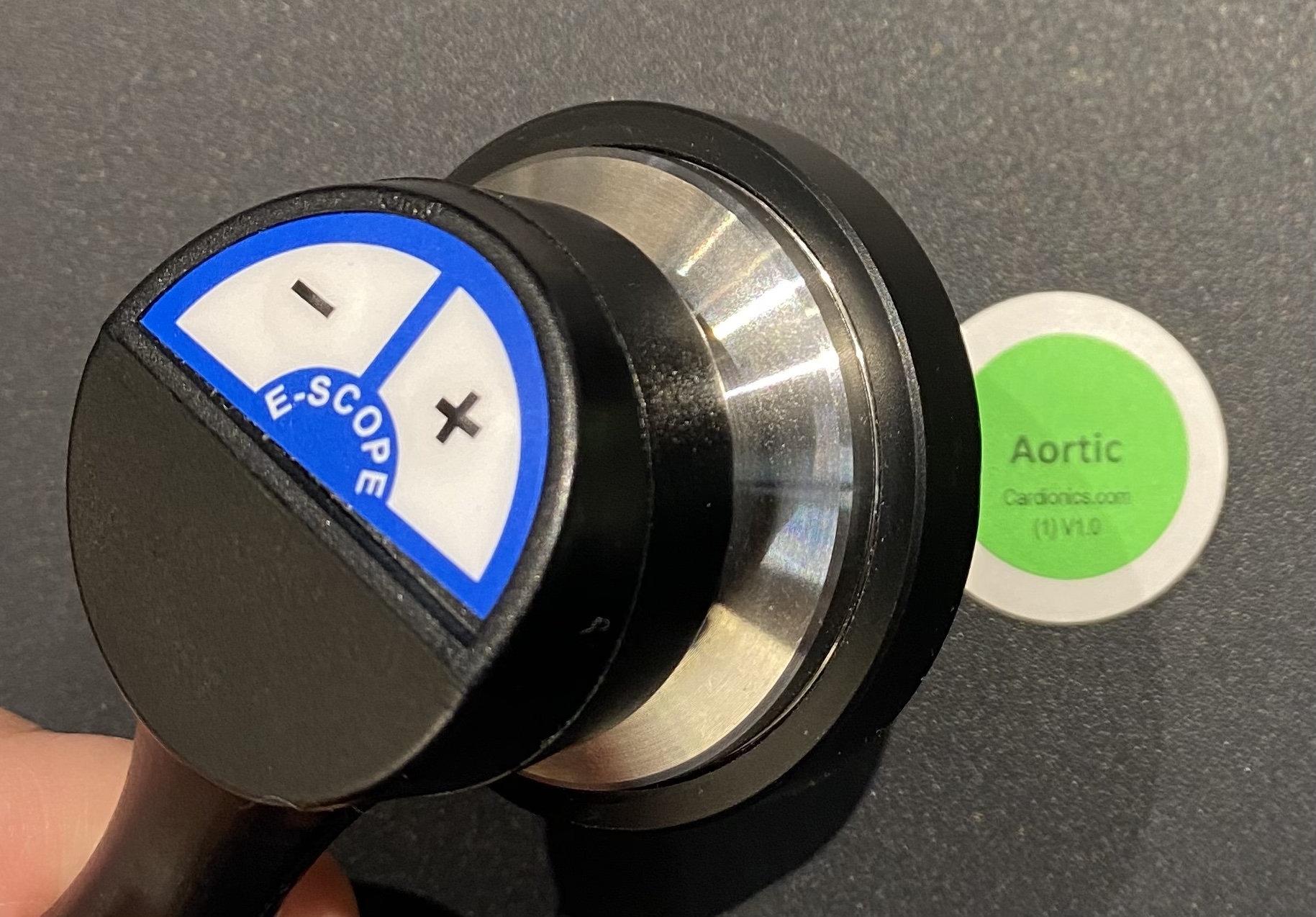 2. Tap on the Dot to play a sound
And then tap on Stop Playing to stop the sound
Scenarios
To add sounds to a scenario, tap on the Edit button in Events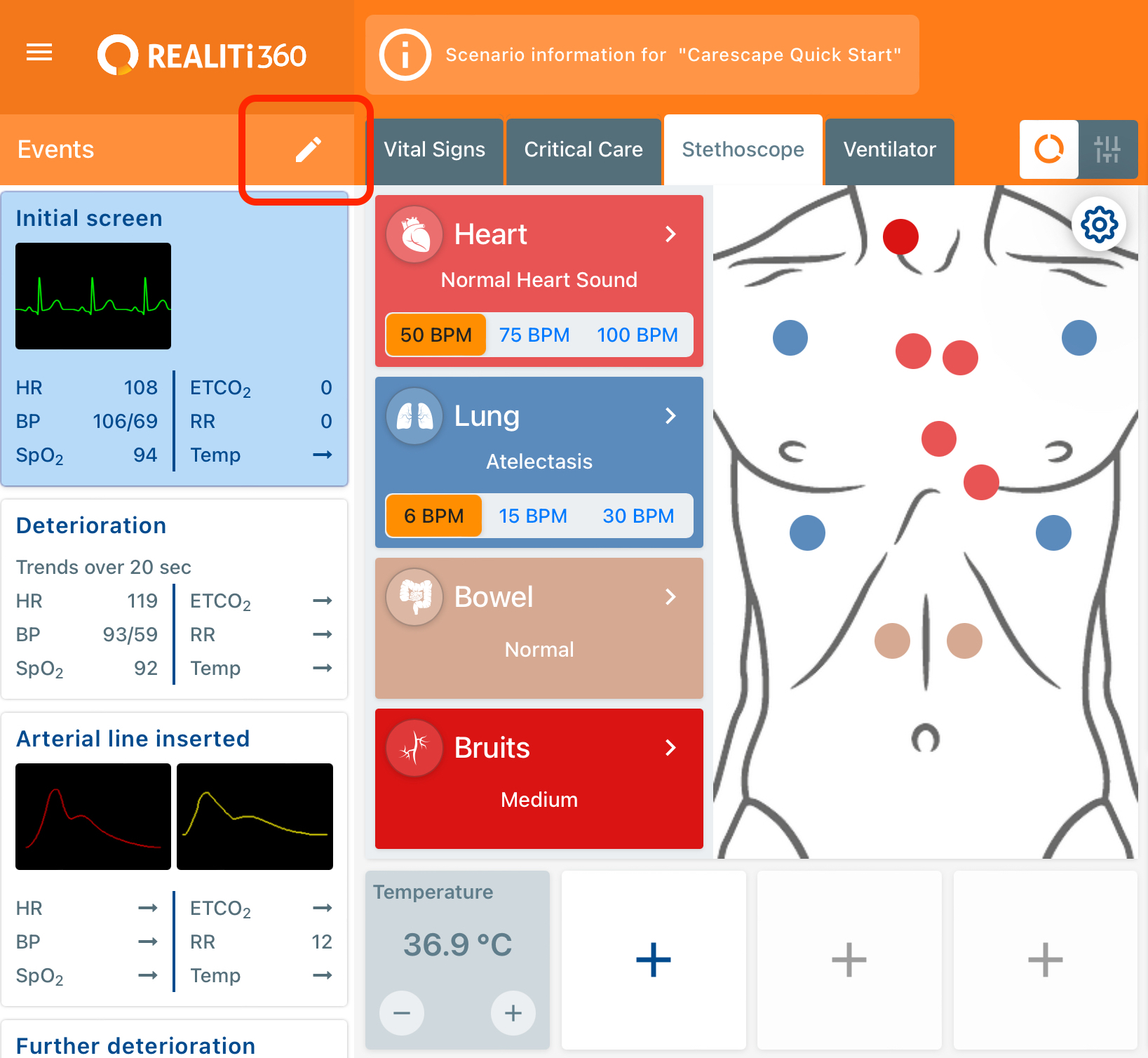 Select the Event to Edit and scroll down to SimScope
You can then add whatever Sound Set you would like to be associated with that Event.
Don't forget to tap on Update to save any changes.