The Training Management System (TMS) collects all your simulation data into one central location.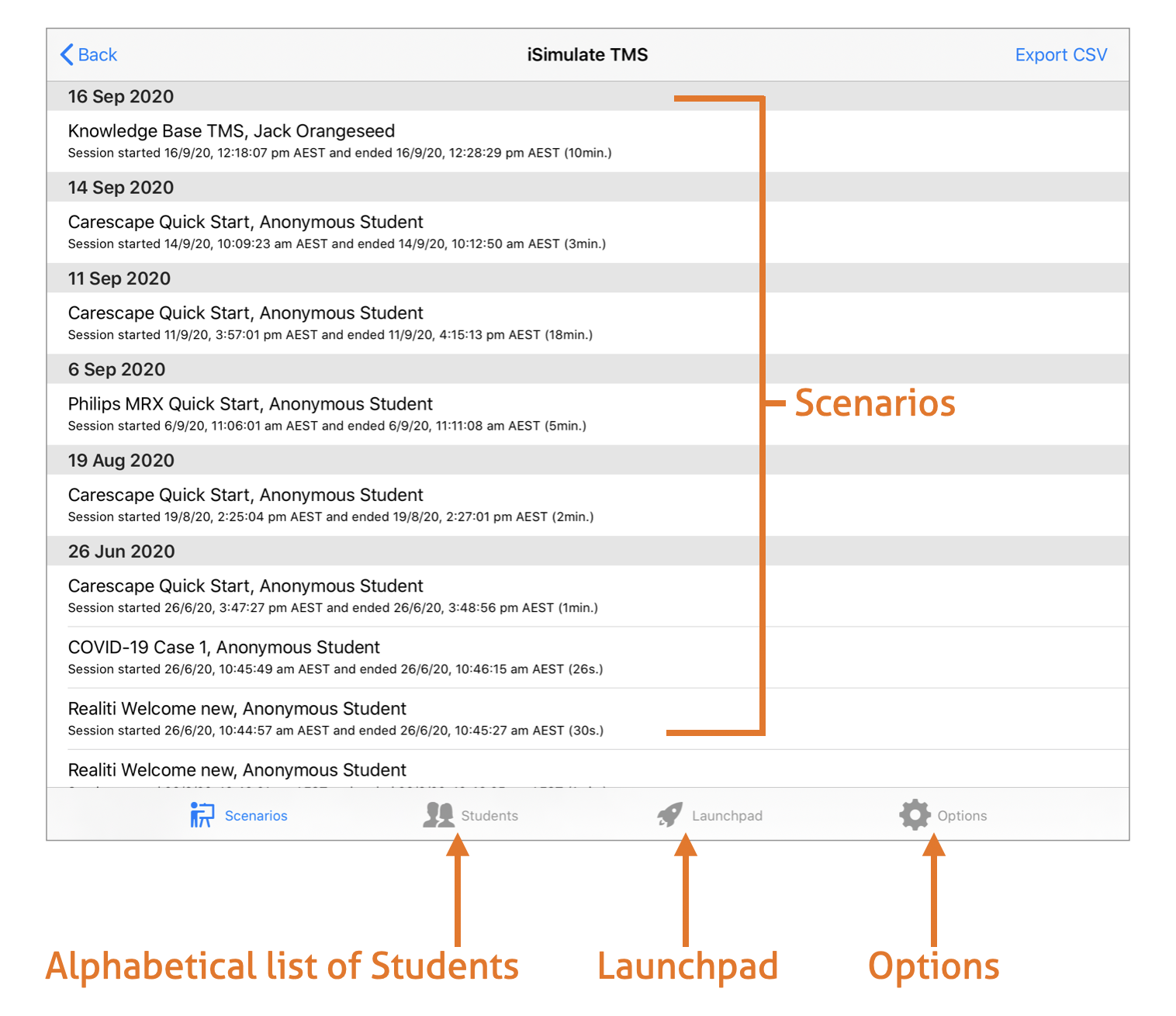 Features:
Collects all data including event log, CPR compressions, vital signs history, scoring, waveforms and video into one central location on Control.
Video can be transferred to Control at the end of a scenario and can be exported with vital signs parameters overlaid.
Browse all past scenarios, inspect every detail of every scenario.
Browse all past students and view all their past scenarios.
Data visualisations for scenario data
Export detailed scenario reports as PDF and share.
Export data as CSV and share.