A video of a Padcaster setup is shown below.
Please note that not every component of the Padcaster system may be included as part of the REALITi Video kit.
Microphone set-up
The microphone set-up is shown from 08:21 onwards in the video above
Here's another video:
The Padcaster Unidirectional Microphone is a broadcast-quality condenser microphone, made to pick out specific sounds in front of it, while rejecting sounds behind it.
The Padcaster Unidirectional Microphone's integrated sturdy shock mount with cold shoe adapter and included windscreen are ideal for both indoor and outdoor conditions, either locked down on a tripod or hand-held on-the-fly.
It requires a nine volt battery as shown below.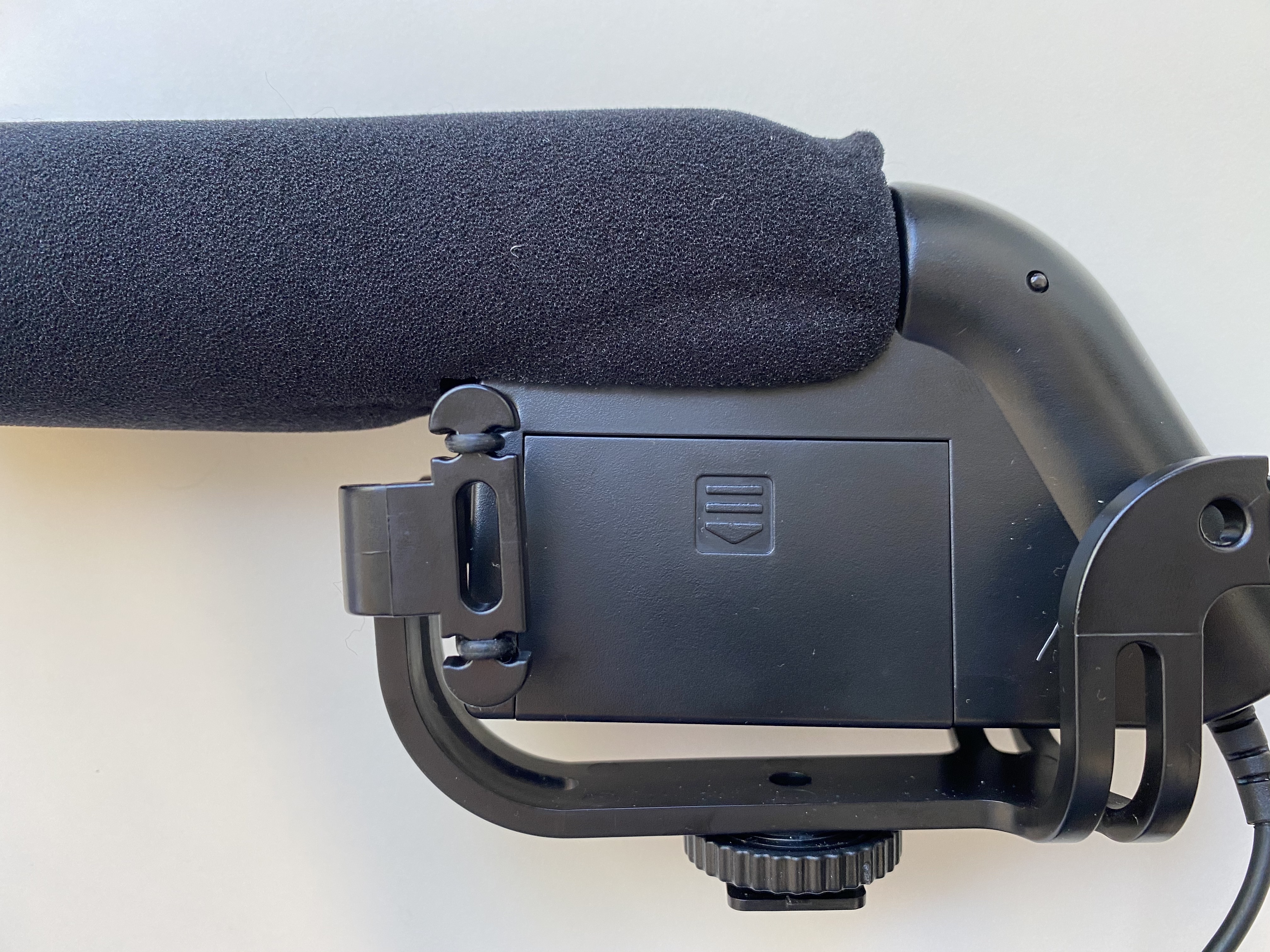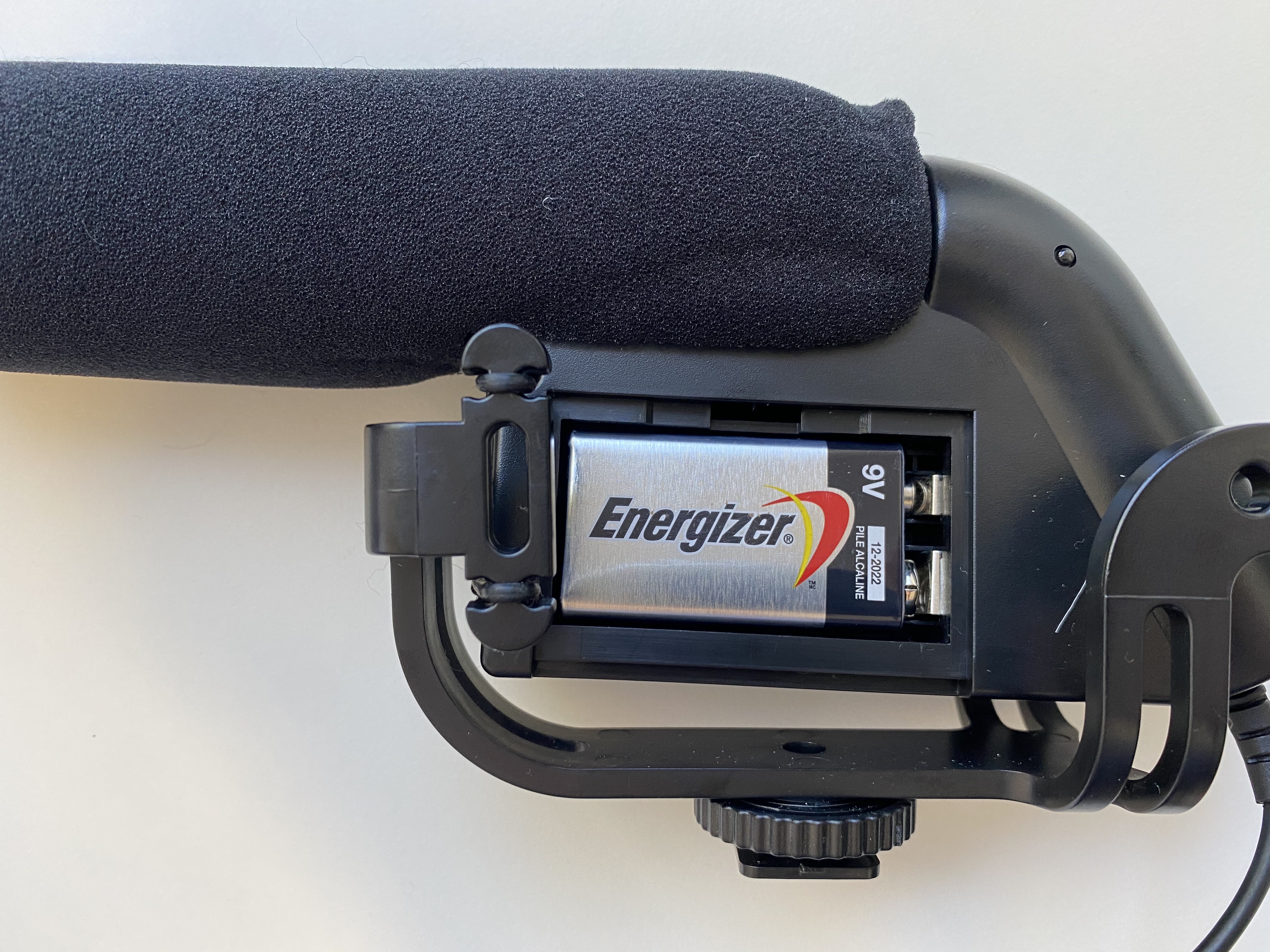 Microphone controls
On/Off and high-pass-filter switch
The high pass filter is useful for eliminating 'rumble' noise such as from air conditioners.
Three position level control with stops at -10dB, 0dB and +10dB of gain to adjust for both loud and soft sound sources.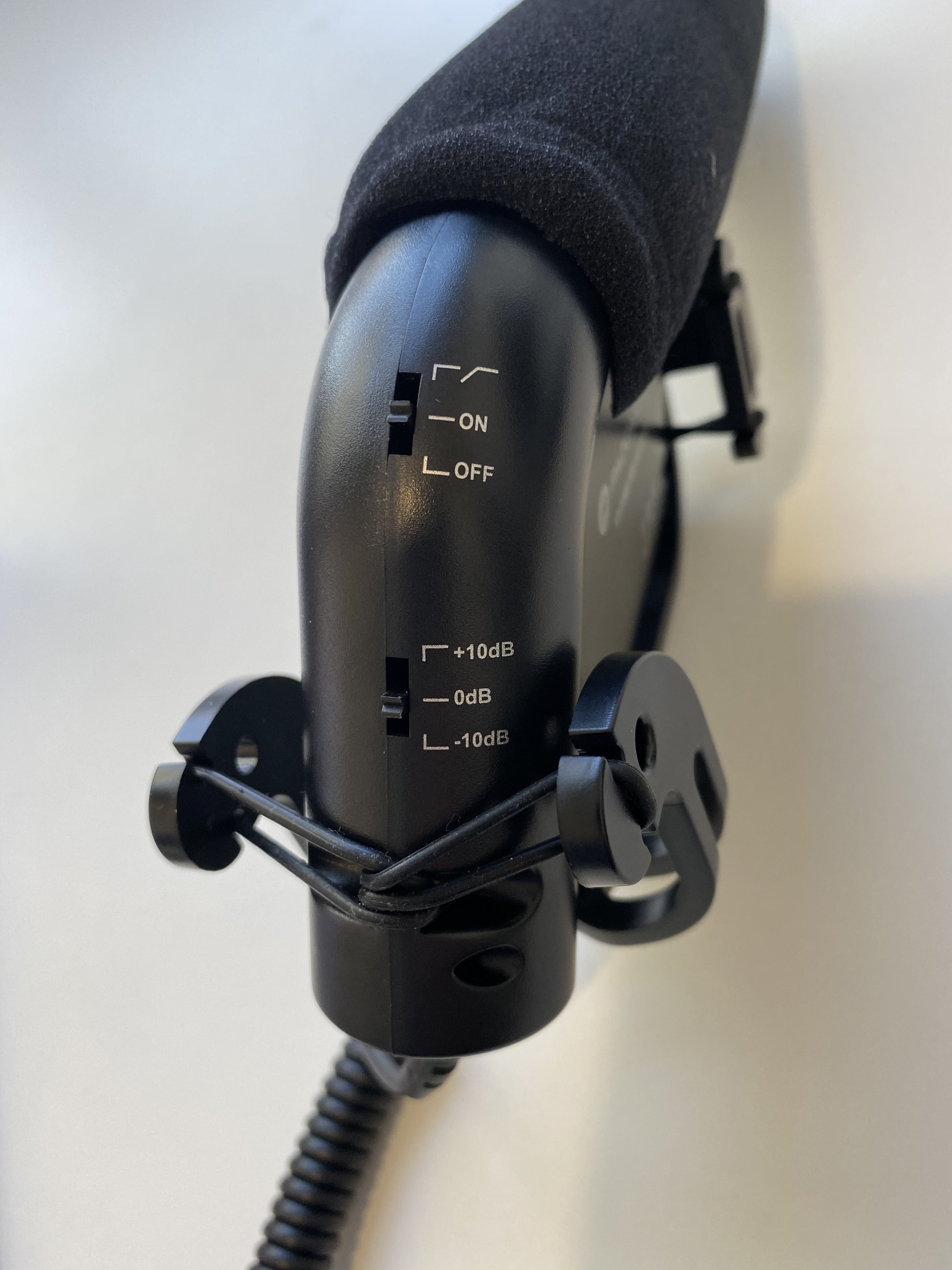 Connecting the Microphone to an iPad
Always use the included Padcaster's Dual Microphone/Headphone Splitter to connect to the Camera iPad.