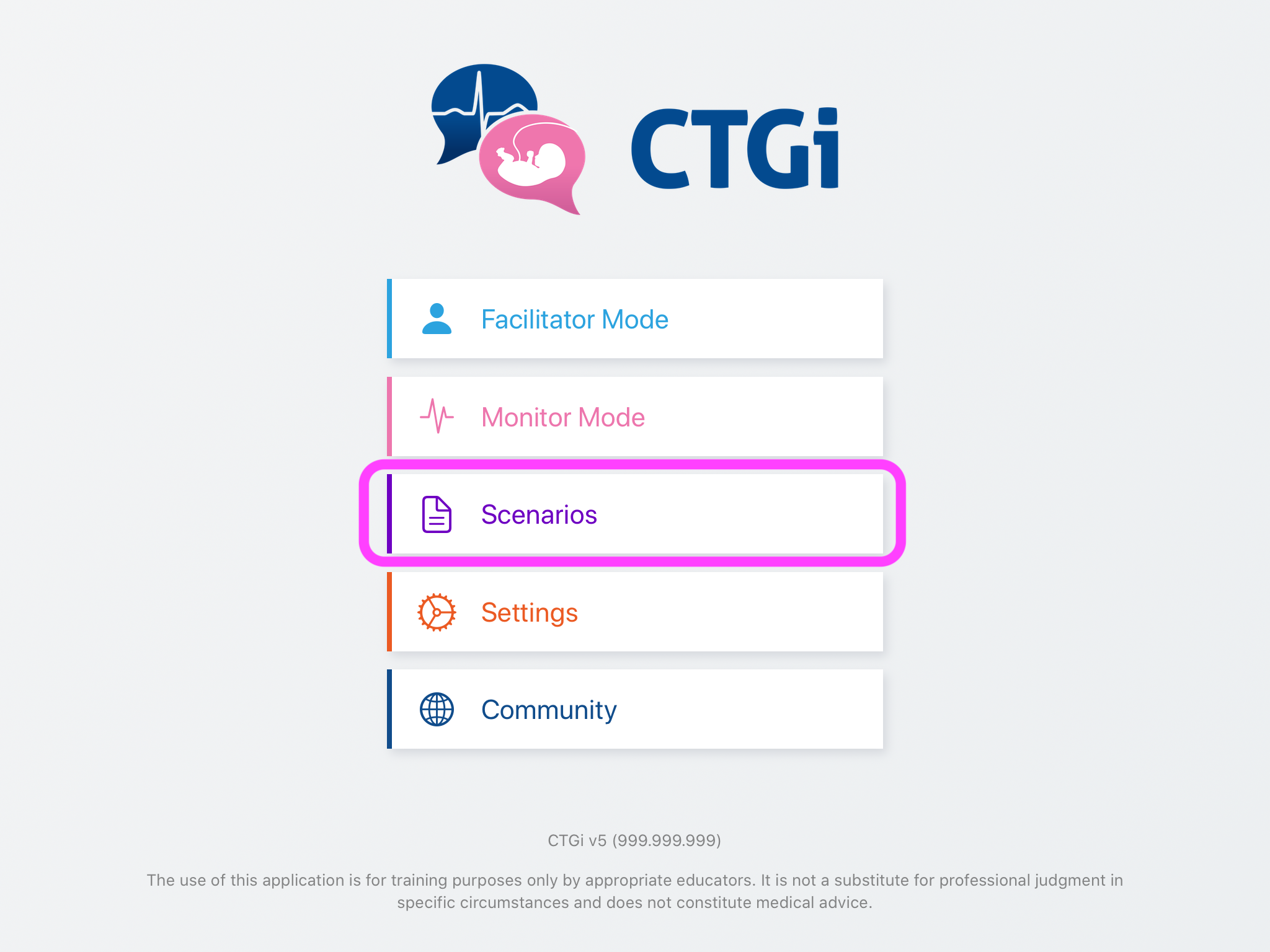 Scenarios contains the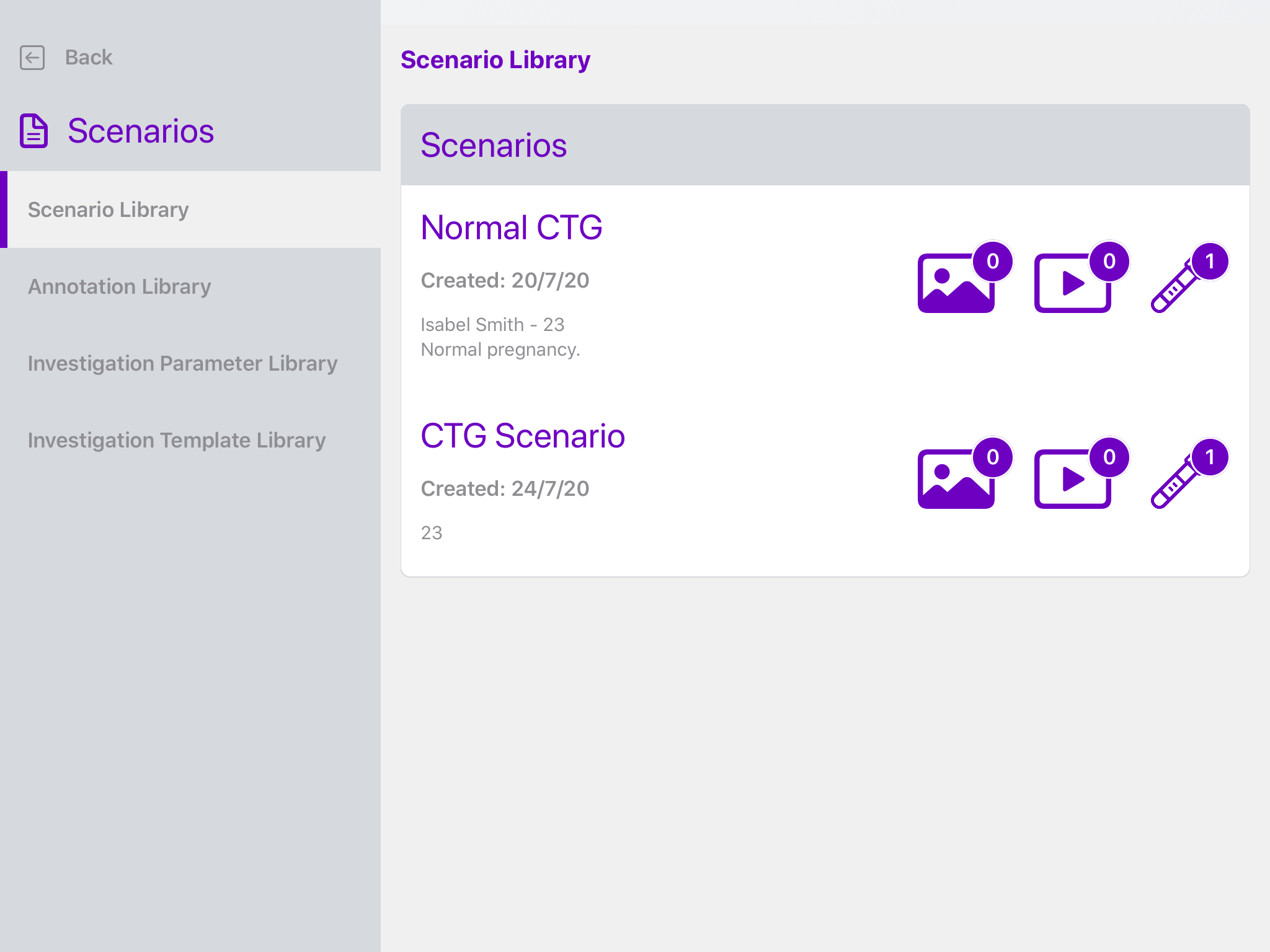 Scenario Library
This has a list of all scenarios in CTGi.
Each scenario displays the number of images, videos and investigations associated with it.
Swipe the scenario to the left to reveal the editing menu
The play

button starts the scenario in Facilitator Mode
The duplicate button

creates a duplicate copy of the scenario
The share button

opens up the share menu which allows the scenarios to be shared via email, messages, files, etc.
The trash button

deletes the scenario
Annotation Library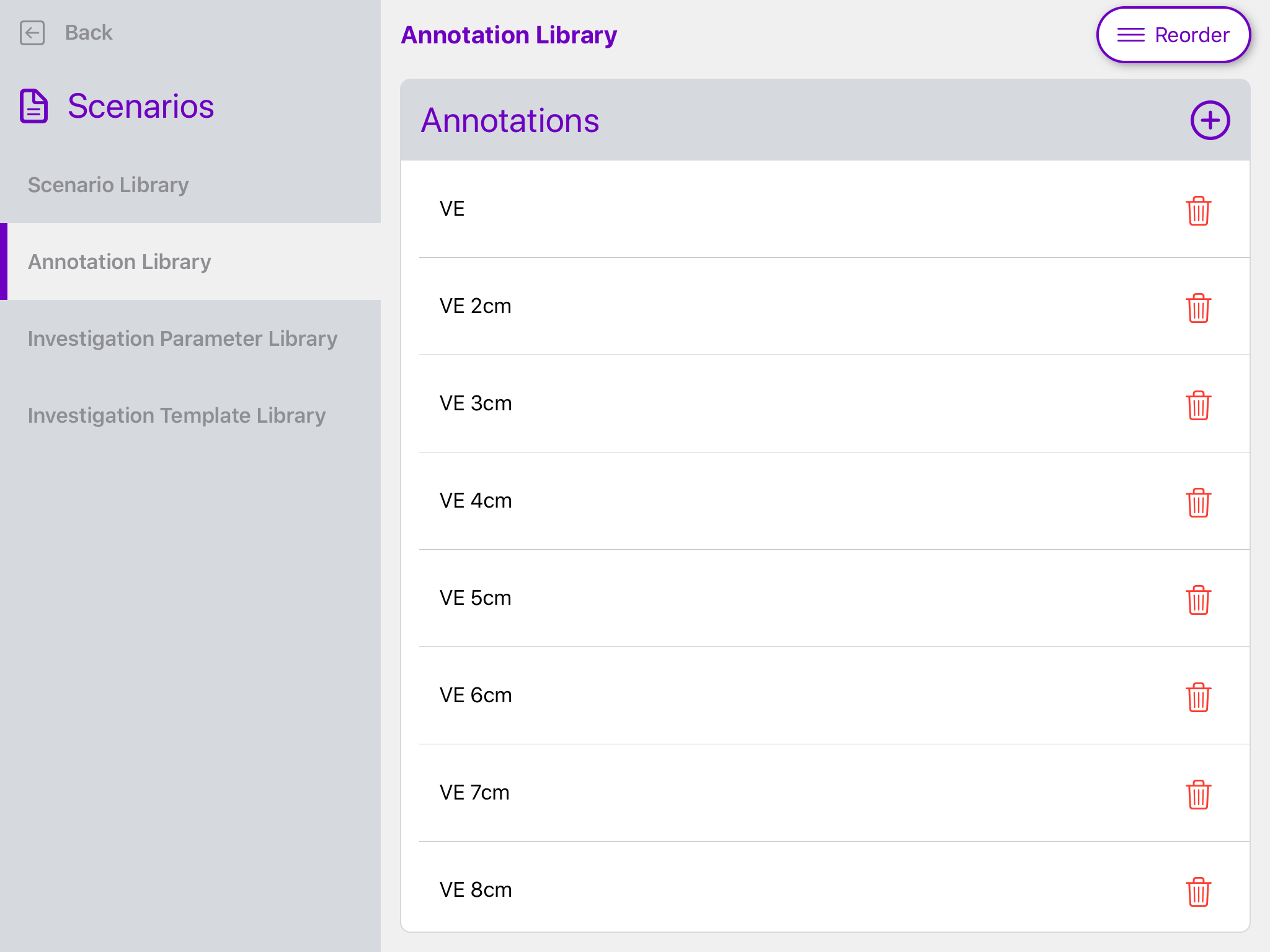 All of the annotations available in Notes can be edited here.
Investigations Parameter Library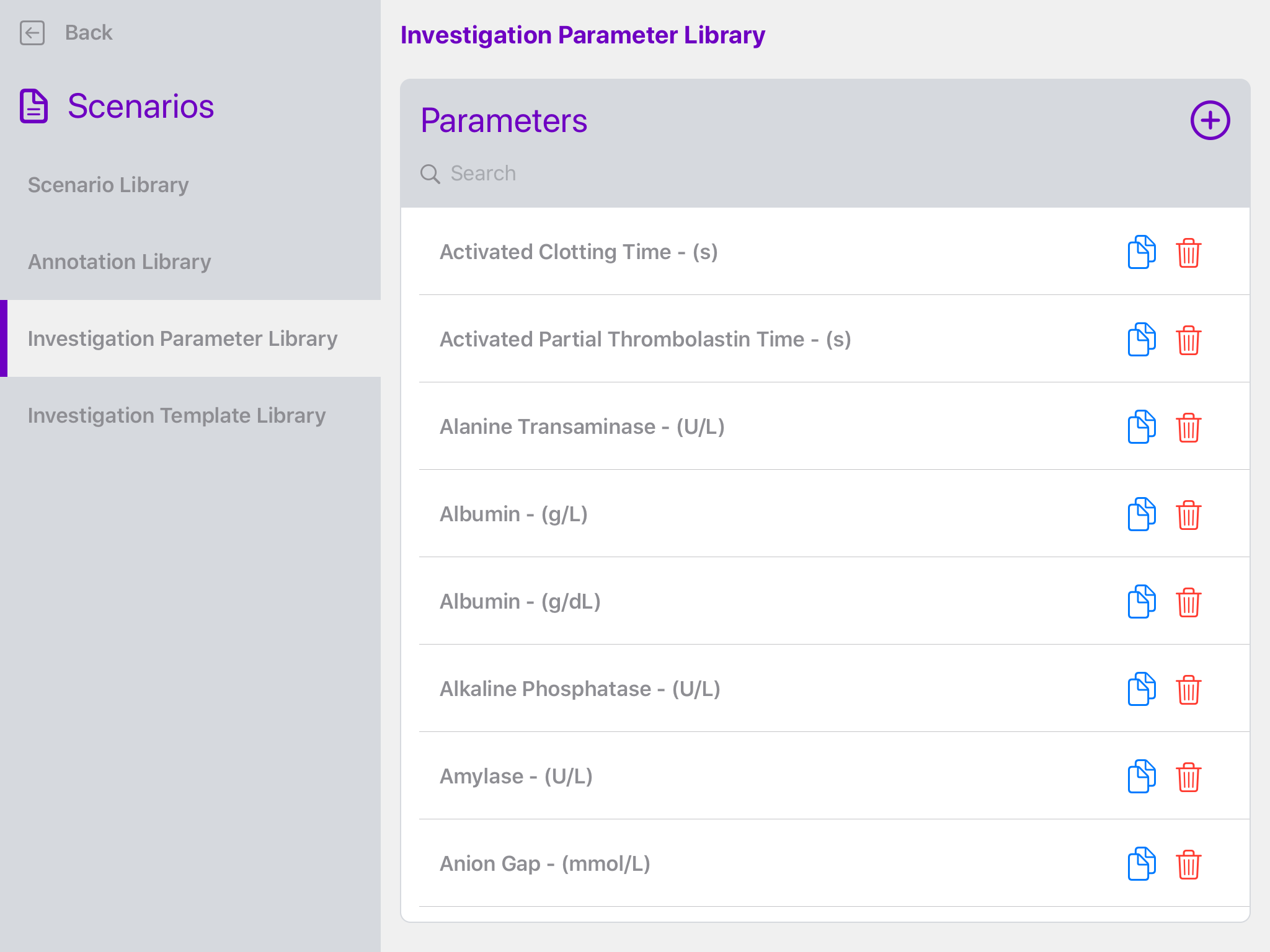 All of the investigations parameters available in Investigations can be edited here.
Tap on a parameter to open up an editing screen.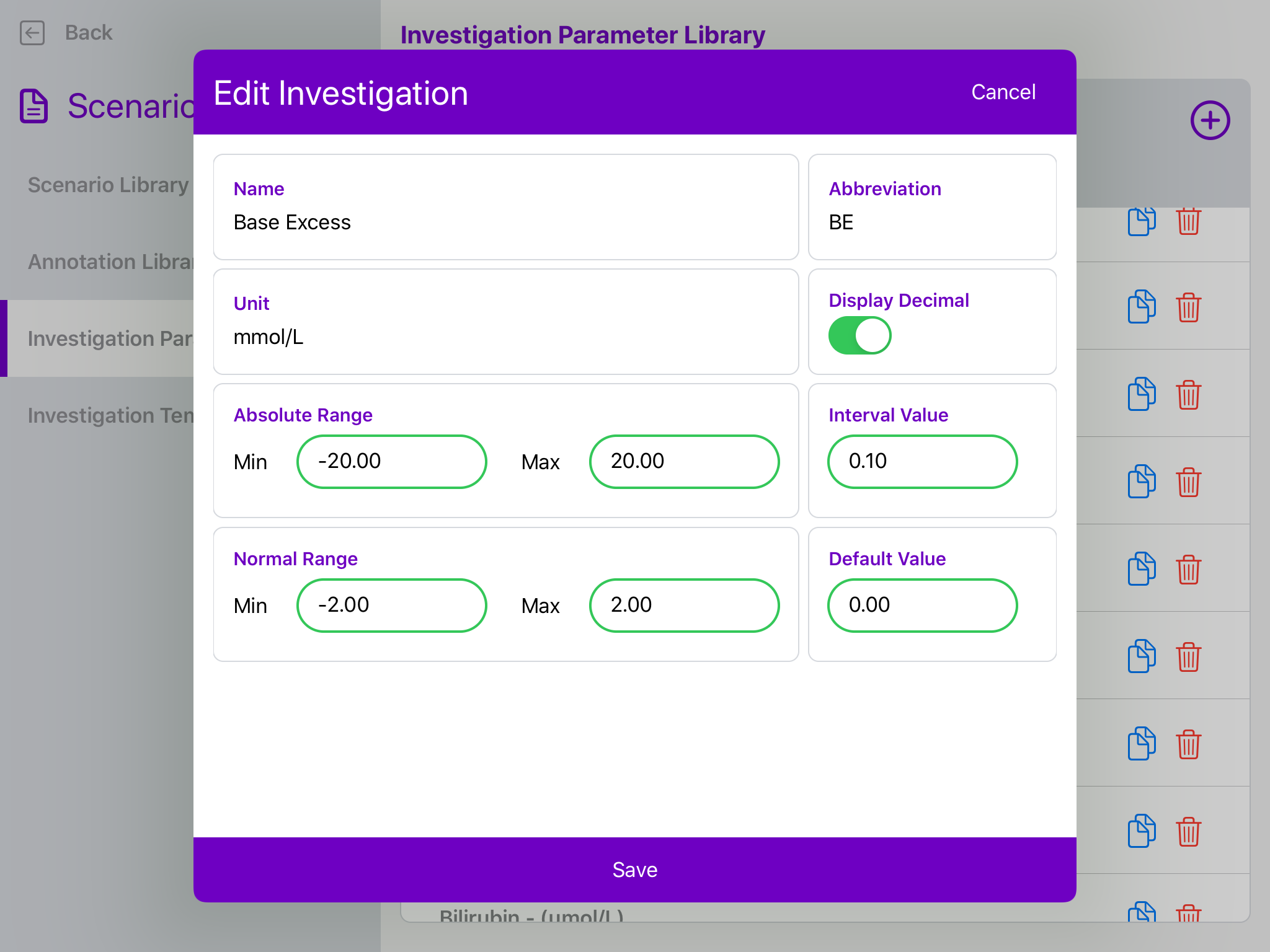 Here you can edit the
Name
Abbreviation
Unit
Display decimal toggle on/off
Absolute Range
Interval Value
Normal Range
Default value
Investigation Template Library
An Investigation Template is made up of Investigation Parameters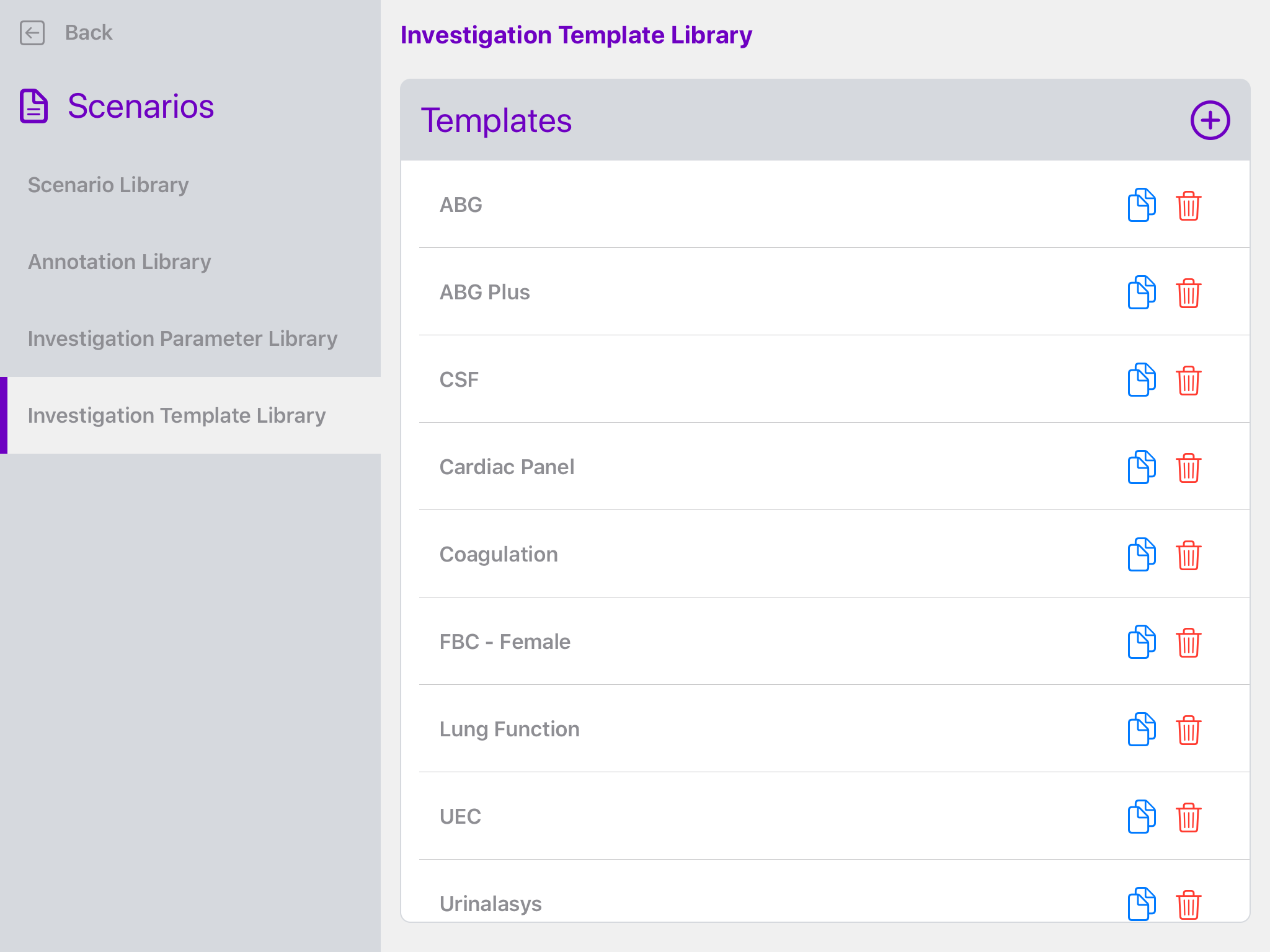 Tap on a Template to edit/add or remove the parameters in the template.